As we near the end of the year, it's an excellent time to take a look at several of the e-commerce and tech innovators having early success in their business. Enjoy these entrepreneurial stories. Imagine watching a video, clicking and buying? Cinematique recently raised $5.4 million to expand its innovative video sales tool shown in a  Victoria's Secret sample. Zhang Xiangdong follows his passion for biking and joins startup smart bike manufacturer 700Bike. Nordstrom is part of a $15.5 million investment in online custom shoe manufacturer Shoes of Prey.
Speaking of innovation in retail, Equities.com takes a look at five leading cannabis retailers including Canadian Canopy Growth Corp with an estimated market cap of more than $201 million (USD). In just five months, ecommerce startup Jet.com has more than one million customers and a valuation of more than $1 billion. Teforia, the machine that promises the perfect cup of tea every time has brewed up $5.1 million in VC funding. Sequoia invests $13 million in Lemonade which hopes transform US insurance with a peer-to-peer model.
Cinematique Lets Brands Sell Directly Through Video
For years, we've heard whispers of shoppable video. Imagine watching your favorite TV show or a music video online and being able to instantly purchase an item that appeals to you, from a shade of lipstick to a particular pair of boots. But it seems the trend is finally coming to fruition.
Interlude recently raised $18.2 million from MGM, Warner Music, Samsung, Sequoia Capital, Intel Capital and others, but they're not alone. Cinematique, which has raised a total of $5.4 million, is also joining the mix with touchable video that lets users get direct links to anything shown in the video.
Users can click (or on touchscreens, touch) the video to choose what they'd like to learn more about. If a user clicks on a swim suit in this Victoria's Secret video, they'll get a direct buy link with price and description. The more the users click, the more items are stored in their queue at the end of (or during) the video. Via techcrunch.com
This guy quit his job as president of a NASDAQ-listed tech company to build a smart bike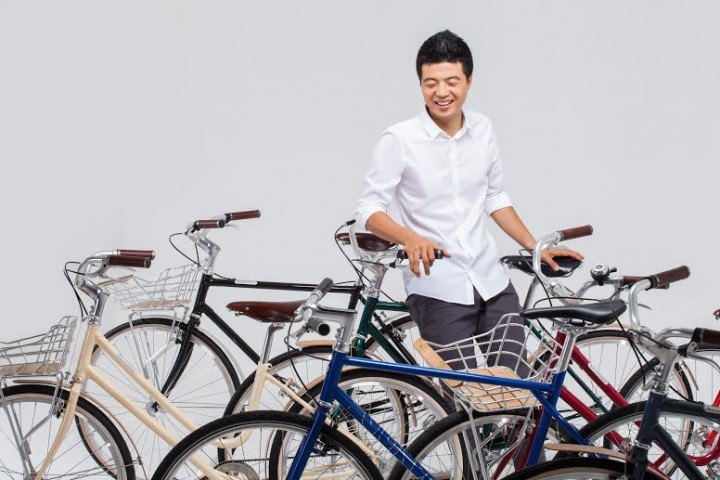 When you've founded a company that grows to the heights of Sungy Mobile, you don't usually just quit. Sungy president Zhang Xiangdong had over ten years of history with Sungy, a company he built from the ground up with his co-founder Deng Yuqiang, when he decided to quit. The two had taken the company from a tiny startup in 2004 to a NASDAQ-listed tech giant with a global business spanning 200 countries and a market cap of more than US$150 million. Zhang walked away from that because of bicycling.
"Starting seven years ago, every year I would choose a beautiful road on one of the continents to ride my bike," Zhang told Tech in Asia. Over the years, he rode across five different continents, and even published a book about his bicycle adventures. "Cycling lets me explore the world and discover myself," he told me. In 2014, Zhang realized that for him, biking was more than just a hobby. "I didn't want my love for biking to empty," he said. "There's only one way to prove your love, and that's to give back to it, to do something for it." Via techinasia.com
Shoes of Prey raises $15.5 million
Nordstrom Inc. went shoe shopping, and it picked up more than a pair of fashionable heels. The retail chain, No. 19 in the Internet Retailer 2015 Top 500 Guide, is part of a $15.5 million Series B round of funding for custom footwear manufacturer and retailer Shoes of Prey. The round was led by investment firm Blue Sky Funds. With this latest round, Shoes of Prey has raised $24.6 million since launching in 2009.
The move represents a strengthening of the relationship between Nordstrom and Shoes of Prey, No. 843 in the Second 500 Guide. Last year, Nordstrom opened Shoes of Prey Design Studios in six stores, giving the previously online-only brand a retail presence. Nordstrom has since begun selling Shoes of Prey products through its website. Via internetretailer.com
Best of Breed in Cannabis: 5 Stocks Leading the Way in the Cultivation/Retail Sector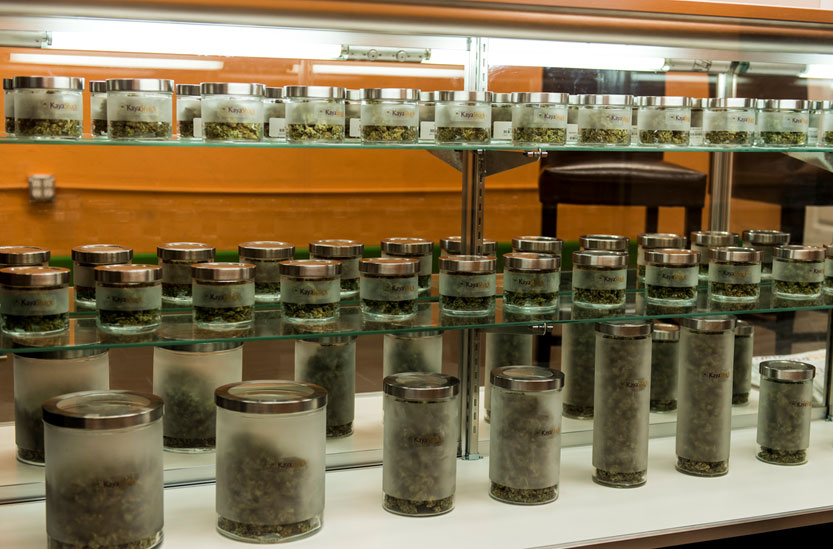 As a part of our special feature series The Future of Cannabis, we're highlighting some of the more promising companies operating in the cannabis industry. Part of that is digging into some of the strongest public companies currently out there, so we've taken a closer look at the operators in the cultivation and retail sector with an eye towards what might make for the strongest potential investment. Granted, some of these are micro-cap companies in the very early stages of their growth story and facing a relatively uncertain future in terms of their regulatory environment, so there is clearly a lot of risk associated with investing at this stage. That said, that risk is paired with huge opportunity, so taking a long hard look at some of these companies could very well pay off in the long run.
Here's a look at five companies that could be argued to be among the "best of breed" within the cultivation and retail sector of the cannabis industry. To read more about this sector, check out our feature article for week three of The Future of Cannabis, and visit The Future of Cannabis home page for links to all of the videos, articles, and interviews we're. Via equities.com
Behind the numbers at Jet.com
It's not even five months old, but Jet.com already has a fascinating story to tell. It took just three months for the e-commerce company to gain over 1 million customers. In November, Jet was valued at $1 billion, and it reached a record-breaking $2.7 million in daily sales on Cyber Monday.
We named Jet a Shop.org Digital Commerce Startup of the Year finalist for its potential to shake up the retail experience, and in January we'll be welcoming Chief Revenue Officer Scott Hilton back to the stage at Retail's BIG Show 2016 to share some key insights from Jet's first holiday season.
Having worked previously with Jet CEO Marc Lore on the management team of Quidsi, Hilton teamed up with Lore again to help lead Jet to e-commerce success. Before his presentation at Retail's BIG Show, Hilton took us beyond the numbers and shared more insights into this buzzworthy company. Via nrf.com
Hot New DFW TechStartups
The Citizenry could be the luxury brand of the future. It's an online retailer with a backstory that connects shoppers more directly with products made by, for example, weavers in Peru or woodworkers in Uganda. Co-founders Carly Nance and Rachel Bentley don't use an elaborate network of export agents and wholesalers who mark up products along the way. Instead, they meet the people or groups who produce their products and establish direct relationships. And they run a quickly growing business using several of the same tools the rest of us use to run our lives.
A few years back, any piece of technology in an up-and-coming retailer would have been a safely guarded secret. Now, smart companies use whatever works. Xoom and PayPal help The Citizenry process payments to producers for their goods and services. Skype and WhatsApp keep the execs connected with their producers and suppliers in far-flung locations around the globe. Uber finds them reliable transportation while on sourcing trips. And Canadian e-commerce provider Shopify hosts and manages the cloud-based platform that runs The Citizenry's online store. Via dmagazine.com
Tea Making Robot Teforia Brews Up $5.1 Million In Seed Funding
Teforia, the startup that promises its machine makes the perfect cup of tea every time has pulled in $5.1 million in a deal to help it take on the brewed beverage technology space. The company launched a rather successful pre-order campaign for what some would deem a pricey device. Teforia pulled in roughly $300,000 total for an initial price of $649 per machine during that campaign. Compare that to similar devices like the Breville one-touch tea maker for $242 on Amazon.
Teforia founder Allen Han says his model is not like the others. "First of all we take a very scientific approach and also a very artistic approach," Han, who also helped design products such as the XBOX 360 and Kindle Fire before striking out on his own, told TechCrunch. "We celebrate the infusion process so you are able to see what's going on with the tea. And beyond that there is the SIP property which we use to pull different elements from the tea." Via techcrunch.com
Sequoia Invests $13 Million In A Seed Round For Lemonade, Which Is Looking To Transform Insurance
In one of the largest seed investments in the firm's history, Sequoia Capital is committing to a $13 million round for Lemonade, a company that's looking to bring the idea of peer-to-peer personal insurance to the US. There is perhaps no industry more universally reviled than the insurance industry and Lemonade's co-founders, Shai Wininger (a co-founder of the jobs marketplace Fiverr) and Daniel Schreiber (the former president of Powermat), view that as a perfect opportunity to come into the U.S. with a potentially disruptive business.
They're not the first company to bring the notion of peer-to-peer payments to insurance. London-based Guevara, which offers peer-to-peer car insurance, and Friendsurance, a Berlin-based company selling peer-based personal and casualty insurance, have both come to market with variations on the theme of bringing concepts of the sharing economy to insurance. Via techcrunch.com
China ecommerce roundup, mobile and coupons ahead
We'll have more reports on other innovative startups in the weeks ahead. Meanwhile, join us tomorrow for a feature roundup on China followed by reports on mobile news and coupons later this week. There's always lots going on in the cashback and ecommerce industry.