Happy Friday. We've got a quick round-up of very interesting cashback and e-commerce stories from around the globe. Zalora Indonesia partners with government-owned postal firm PT Pos for deliveries. The Russians are coming. At least their wearable payment system CardsMobile is arriving in the UK in a new partnership with TEDIPAY (UK) Ltd. Handmade Amazon took extra steps to reassure artists of product and rights ownership in the new crafts marketplace.
Rocket Internet SE rolled out online hotel booking platform ZenRooms in Indonesia, Thailand and Singapore. Atom Bank accelerates plans to launch the UK's first mobile-only bank, backed by $128 million from BBVA — the Spanish-based banking giant. Imagine trying to get online and North Korea? TechinAsia offers a fascinating look at getting online in the communist state. TechinAsia also looks at five e-commerce business models in the online shopping ecosphere in India.
Fashion e-tailer Zalora Indonesia inks logistics pact with state-owned post office firm
Zalora Indonesia, one of the largest fashion e-commerce sites in Indonesia, signed a cooperation agreement for logistics support, with the state-owned post office firm PT Pos Indonesia on Tuesday (Dec. 1). Pos Indonesia plans to invest Rp500 billion ($36.23 million) next year to help strengthen systems that will support its e-commerce business.
In addition to cooperating with e-commerce players like Zalora, Pos Indonesia has just launched its own marketplace platform, called galeripos.com, which sells SME products from regional and rural areas. At present, the number of products sold through the marketplace was still below 100 items. Via dealstreetasia.com
UK, Russian payment startups partner in $9m investment in payment wearables
Russia's payment solution provider CardsMobile has teamed up with London-based mobile transaction company TEDIPAY (UK) Ltd in a $9 million deal to create an open wearables platform for secure contactless payments, mass transit and access control, in the UK. The two startups announced the partnership at the UnBound London conference on Tuesday.
TEDIPAY developed the wearables solutions, powered by the same chip as used by Apple Pay. "TEDIPAY delivers the same user experience as Apple Pay, but via open wearables platform," said Alexander Peschkoff, CEO of TEDIPAY. By integrating TEDIPAY's platform with CardsMobile's MasterCard-certificated service, it allows TEDIPAY to bring into the mainstream such use cases as bank card aggregation, mass transit, IT security and access control. Via dealstreetasia.com
Amazon Tries to Soothe Artisan Concerns over Handmade's Terms
Handmade at Amazon, launched in early October, has generated a lot of interest among artisans because, as a marketplace focused on unique, hand-made crafts and artwork, it's a major Etsy competitor and alternative.
However, some interested artisans decided to stay on the sidelines, spooked by language in the TOU such as this:
"If you submit material, and unless we indicate otherwise, you grant Amazon a nonexclusive, royalty-free, perpetual, irrevocable, and fully sublicensable right to use, reproduce, modify, adapt, publish, translate, create derivative works from, distribute, and display such content throughout the world in any media."
Robin Zebley, a portrait painter, is encouraged that Amazon addressed the concerns about the TOU because she feels it's a pity the issue has made some artisans reluctant to join the marketplace. Via ecommercebytes.com
Rocket Internet rolls out SE Asia-focussed hotel booking platform ZenRooms
Marking its largest launch this year tapping into a $10-billion market, Germany-based Internet platform giant Rocket Internet SE through its e-commerce startup incubator Asia Pacific Internet Group (APACIG) has rolled out Southeast Asia-focussed online hotel booking platform ZenRooms, that currently covers Indonesia, Thailand and Singapore.
ZenRooms is part of APACIG's earlier announcement this year of launching one new company per quarter. APACIG is a joint venture firm of Rocket and Qatari telecom firm Ooredo. The group's network consists of 17 e-commerce companies in 15 countries. "ZenRooms is the largest launch for APACIG this year. The South East Asia budget accommodation market is large, $10 billion per year. By offering guests the best value-for-money across the region, ZenRooms is well positioned to become the market leading brand," said APACIG CEO Hanno Stegmann. Via dealstreetasia.com
UK Mobile-Only Atom Bank Picks Up $128M Led By BBVA, Owner of Simple in US
All major banks today offer a way for customers to bank online, but this is not stopping a rush of startups emerging to build new, mobile and online-only banks from the ground up. In one of the latest developments, Atom Bank, a UK mobile banking startup and app aimed at hip, youthful consumers that has yet to launch its commercial service, is today announcing that it has closed an £82 million ($128 million) round of funding.
The round is being led by strategic investor BBVA — the Spanish-based banking giant that last year acquired U.S. online banking startup Simple for $117 million. BBVA is taking a 29.5% stake in Atom Bank for £45 million ($68 million), working out to a post-money valuation for the startup of £152.5 million (just under $230 million). Other investors in this round include previous backers Woodford and Toscafund, as well as Marathon and Polar Capital. Via techcrunch.com
Getting online in North Korea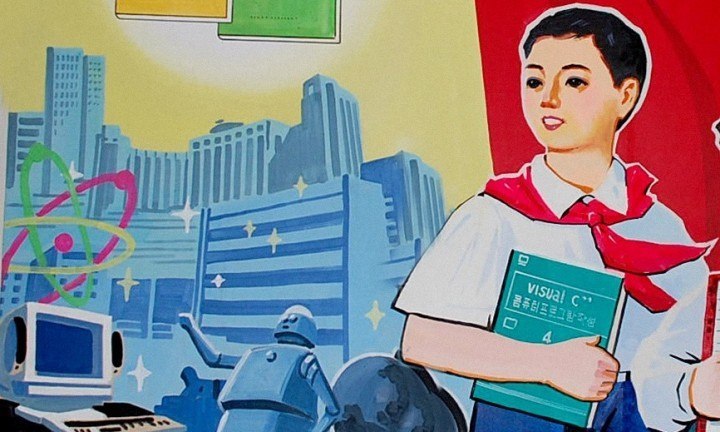 Right now in North Korea, someone is tapping away on an iPhone. He or she can share photos, video chat, and – if they were so inclined – read Tech in Asia. In the same country, at the same time, there is someone whose interaction with electronics begins and ends with a radio.
Writing about North Korea from outside of the country can feel like describing a room just by peering at it through a keyhole – even if you see something, it's impossible to get enough context for it to make any sense. When it comes to tech, the nominally Communist society is wildly unequal. Who you are – your job, your education, your location – means the difference between a 3G-connected iPhone in your pocket and having never even heard of the internet. We talked to several North Korea experts about tech in Asia's most isolated society, and what it means for locals, for foreigners, and for potential entrepreneurs in the country. Via techinasia.com
5 Business Models Gaining Pace And Poaching Space in eCommerce
According to estimates from the study conducted by eTailing India, Indian ecommerce is set to touch US$76 billion by 2021. This is the result of the new business models that are cropping up in the Indian entrepreneurial ecosystem. Young entrepreneurs no longer see the problems in the way business is conducted in India. For them, these problems are opportunities to flourish and prosper through innovative solutions….
Let us look at the five upcoming business models that are changing the face of ecommerce. Let us find out what is making them so popular amongst the Indian shoppers and what is their chief source of revenue. Via techinasia.com
We hope you enjoyed the Cashback Industry News this week. Next week we'll be looking at where VCs are putting their newest money, the technology scene in Africa and the Middle East, and much more.