We've got an update on interesting cashback promotions and e-commerce news from around the globe. A new eMarketer report examines cross-border shopping, products and trends in 24 countries. News coverage keeps growing about Amazon's brick-and-mortar retail plans and ambitions. That collective shudder is from retailers everywhere. Billionaire Ratan Tata's e-commerce investments in India continue to grow. Celebrity endorsements are challenging as Snapdeal demonstrates by not renewing Aamir Khan's contract as brand ambassador.
Analysts expect e-commerce to generate more than 250,000 jobs new in India this year. New York City is the site of much positive e-commerce activity. Burberry created a mini controversy according to BBC, by hiring 16-year-old celebrity fashion photographer Brooklyn Beckham (yes, son of Victoria and David). His 5.8 million Instagram followers are a major appeal. Indian train company IRCTC offers a 10% cashback for train passengers with partner tea sh0p Chaayos.
How Cross-Border Ecommerce Varies Worldwide
Cross-border ecommerce varies country by country. In Europe, digital shoppers in stronger economies tend to shop domestically, while those on the other end of the spectrum look abroad for bargains. And while Canada and the US may be neighbors, they are hardly twins when it comes to digital buying.
A new eMarketer report, "Cross-Border Ecommerce 2016: A Country-by-Country Look at Consumer Behavior and Trends," looked at digital cross-border buyer penetration rates, top product categories purchased and drivers and barriers to such ecommerce in 24 countries.
In the US, for example, digital buyers exhibit low levels of cross-border shopping. According to a the PayPal study conducted by Ipsos in October 2015, 22% of digital buyers in the US had made a cross-border purchase in the past 12 months, the lowest level of overseas buying behavior in the Americas. Via emarketer.com
Amazon starts to care about profit margins
And if books turn out to be the main products in the suspected stores, that's interesting for two reasons. First, it would mean Amazon is capitalizing on its roots. Second, it would mean Amazon knows it can do what fallen book behemoths couldn't by offering a great shopping experience on multiple channels — known as omnichannel retail. Of course, with all of its one-time competitors either out of business or much reduced, Amazon would enjoy a less competitive market. This means meeting consumers on every channel they shop on and, if speculations are correct, even shoppers outside of the Seattle area will be able to chat with employees, browse products, and try out Amazon devices soon. This might even lead to fulfilling online orders in-store, further decreasing shipping costs.
Shoppers already want access to Amazon stores. TimeTrade found last year that over 70% of shoppers would rather shop at a physical Amazon store instead of online. Why wouldn't Amazon give shoppers what they want? Adding stores simply makes sense because it would cancel out many of the costs that have historically kept profits slim. Via venturebeat.com
One man, over 25 investments: Ratan Tata's love affair with startups
He is on a roll. Ratan Tata loves the startup world, with over 25 investments since his first two years ago. The Indian industrialist says he likes businesses that can enhance the quality of people's lives and founders who make a good impression. And, oh yes, he confesses to being very numbers driven too. "In the past two or three years, the companies I have looked at have grown at rates I could not have believed [were] possible," he says.
Barely five weeks into 2016, and he has already put his money where his mouth is. Seven startups operating in diverse areas have bagged his cash – including one that brings premium tea to your doorstep and another that sells diapers. The amounts invested in all seven were undisclosed. Most of these firms have made a name for themselves through disruptive ideas, growth, and popularity. Here's a look at what has tickled Tata in the new year so far… Via techinasia.com
Snapdeal not to renew Aamir Khan's contract as brand ambassador
Snapdeal has decided not to renew Bollywood star Aamir Khan's contract as brand ambassador of the ecommerce company, two persons with knowledge of the development said. The one-year endorsement deal ends later this month.
"It was extendable by a year but the company decided against it," said one of the persons. Snapdeal may not replace Khan with another celebrity as it looks to rationalise ad expenditure and focus instead on repeat customers, enhancing categories and trying to encourage buyers to shop through its FreeCharge wallet. Via economictimes.indiatimes.com
E-commerce industry to generate 2.5 lakh (250K) jobs in 2016: Report
E-commerce industry is likely to generate 2.5 lakh jobs in online retail this year, as the hiring in the sector is expected to grow at 60-65 per cent, says a report.
Majority of e-commerce departments and businesses have increased their turnover since last year and present a good opportunity for the industry to develop further, says the Assocham report. India's e-commerce market was worth about USD 3.8 billion in 2009, it went up to USD 17 billion in 2014 and to USD 23 billion next year. It is expected to touch USD 38 billion mark by 2016, it said. Via economictimes.indiatimes.com
E-Commerce Might Be Hyped But For Some, It Is Still Hot
E-commerce is still hot, especially if you're a food and meal kit delivery startup. Maple, Gooble, Home Chef, Plated, Hello Fresh, Blue Apron are just a few of the seriously well-funded startups disrupting the subscription commerce category by solving our "what's for dinner tonight" dilemma. Overall funding to e-commerce soared 136% in 2015 but does the recent acquisition of Gilt Groupe at a less than unicorn price signal trouble ahead for startups and investors (that have pumped $30.3 billion into 2,013 deals over the past 5 years)? The current generation of e-commerce startups in New York City remain fiercely undeterred.
Perhaps their confidence comes from being located in a city with a population that expects anything can be and will be delivered at any hour, on any day. The online grocer Fresh Direct launched in the Big Apple in 1999 (survived the dotcom bust), continues to offer ultra convenient next-day delivery of everything from organic produce to live lobsters–along with scheduled delivery slots starting as early as 6:30 am. When overnight is not fast enough for you, there is Amazon. New York City is also one of 20 cities across the U.S. where Amazon offers Prime Now its ultra fast delivery service. Via inc.com
How social media is transforming the fashion industry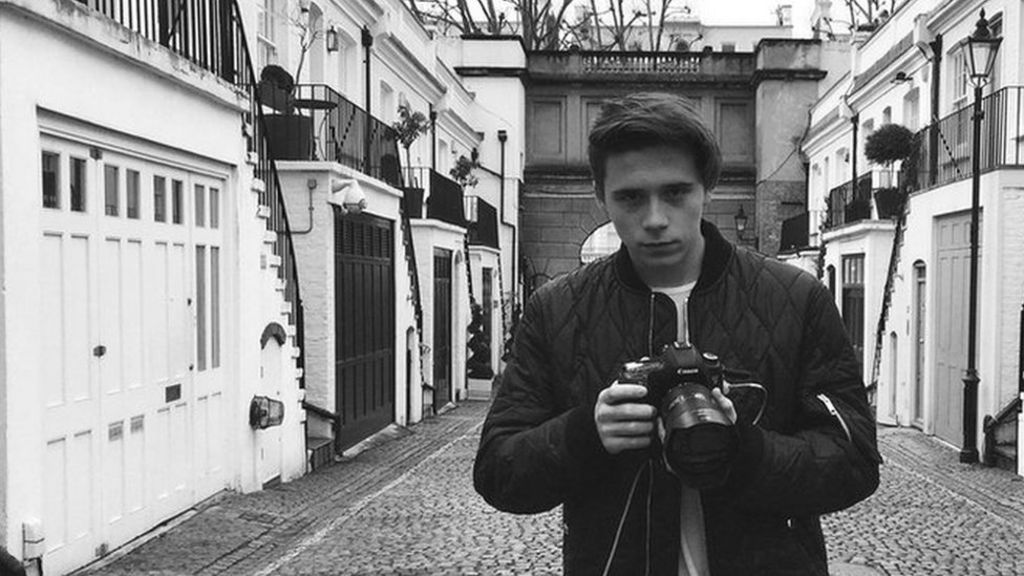 Burberry boss Christopher Bailey suggested it might have been Brooklyn's 5.9 million Instagram followers, rather than his parents, that got him the gig. "Brooklyn has a really great eye for image and Instagram works brilliantly for him as a platform to showcase his work," he said.
And this is the new reality: the choice of Brooklyn as photographer was less about how well-connected famous people can get their kids into competitive professions than a reflection of just how much social media has shaken up the fashion industry. Via bbc.com
IRCTC ties up with Chaayos to provide tea and snacks in trains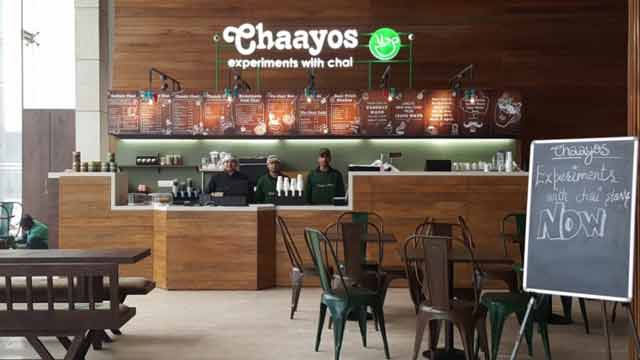 The steaming cup of tea, an inseparable part of any train journey, is going to be tastier and customised in choicest flavours with Indian Railway Catering and Tourism Corporation (IRCTC) entering into a tie up with leading tea cafe chain Chaayos. There is yet another welcome news for rail passengers. IRCTC has decided to give 10% cash back offer on e-catering orders of over Rs 300.
The partnership with Chaayos will ensure that passengers get their tea and snacks delivered to their train seats directly. Initially, the collaboration is for all trains at New Delhi station, and will soon be extended to other stations across Delhi and Mumbai. Via dnaindia.com
Lots more cashback, e-commerce, retail and mobile shopping news ahead. Subscribe and get weekly news you can use – in your inbox conveniently every Monday to Friday morning.