There's no doubt Amazon is the elephant in the room whether you're talking about e-commerce, retail, books or cloud services. We feature another news and trends update on the global e-commerce powerhouse, 2015 financial results and a few new directions that may prove both fascinating and frightening to some competitors.
Despite more than $100 billion in sales, Wall Street still wants more from Amazon. Bloomberg provided an in-depth analysis of Amazon's pricing and path to profitability. Statista charts Amazon's relentless focus on growth versus profitability. Bloomberg compares Google with Amazon revenues and profits to paint an interesting business picture.
Wedbush Securities analyst Michael Pachter express concern about Amazon's massive investments in transportation and logistics infrastructure. Amazon Prime memberships hit 54 million, up more than 14 million, with 7 million alone in Q4, 2015. Consulting group StellaService reports that non-Prime Amazon members saw a measurable increase in delivery times. While it stumbled in China, Amazon has an intense focus on succeeding in the India marketplace and it seems to be working, according to TechinAsia.
Cowen Group estimates Amazon US apparel sales at $16.34 billion, 5% of the overall US apparel market. After cannibalizing the retail book market, watch for the company to open 300 to 400 bookstores in the next several years says General Growth Properties CEO Sandeep Mathrani. Amazon is working on a streaming music service and Paste magazine has some suggestions for key features. While securing content for its video channel Amazon continues to develop its own film properties to compete with Netflix and Hollywood movie studios. It will produce four American Girl live-action specials.
Amazon tops $100 billion sales, still disappoints Wall Street
Amazon.com is making a lot of money from the cloud. But its booming retail machine drove the company's revenue past the $100 billion mark last year, which means Amazon is not just the world's largest e-commerce player, but is also among the biggest retailers of all.
The behemoth, based in Seattle's South Lake Union area, said Thursday its 2015 sales had reached $107 billion, compared with $89 billion a year ago. That puts it within striking distance of The Kroger Co., the third largest global retailer after Wal-Mart and Costco Wholesale. Wall Street expects Kroger to have brought in $110 billion in sales for its current fiscal year.
Even taking out the $7.8 billion in sales from Amazon Web Services, the company's fast-growing cloud-computing business, Amazon has surpassed French giant Carrefour, which last year ranked sixth in the National Retail Federation's list of top global retailers (Amazon then ranked 12th.) Via seattletimes.com
Amazon's Path To Profitability
The e-commerce giant, which reports holiday earnings results on Thursday afternoon, has evolved from the early days of just hawking books and movies at profit-zapping low prices. Now it has a more calculated strategy of charging the lowest prices on the Internet for only selected items, while charging more for the rest of its products. That could mean trouble for the growing number of retailers killing themselves to meet or beat Amazon's prices.
For example, on Cyber Monday, compared to more than 15 competitors, Amazon offered the lowest prices on only 59 percent of movies, music, and games. But out of the products featured on its self-reported "best-selling product list," 91 percent were offered at the lowest price or within 1 percent of the lowest price, according to pricing analytics firm 360pi. Via bloomberg.com
Chart: Amazon's Relentless Focus on Long-Term Growth
If there is one thing that Amazon's founder and CEO Jeff Bezos is famous for, it's his relentless commitment on long-term growth. Having ignored critics for years, Bezos' willingness to sacrifice short-term profits for long-term success appears to be bearing fruit.
Not only has Amazon cemented its position as the no.1 online retailer in countless markets, it has also built an industry-leading cloud computing business and established itself as a serious contender in the growing media streaming landscape.
The company has achieved all that by constantly re-investing most of its profits. In the past twelve months, Amazon made a net profit of $596 million. In 2004, it made $588 million. The difference being: in 2015, Amazon generated $107 billion in revenue, which is more than 15 times the amount it had made in 2004. Via statista.com
Amazon and Google, Head-to-Head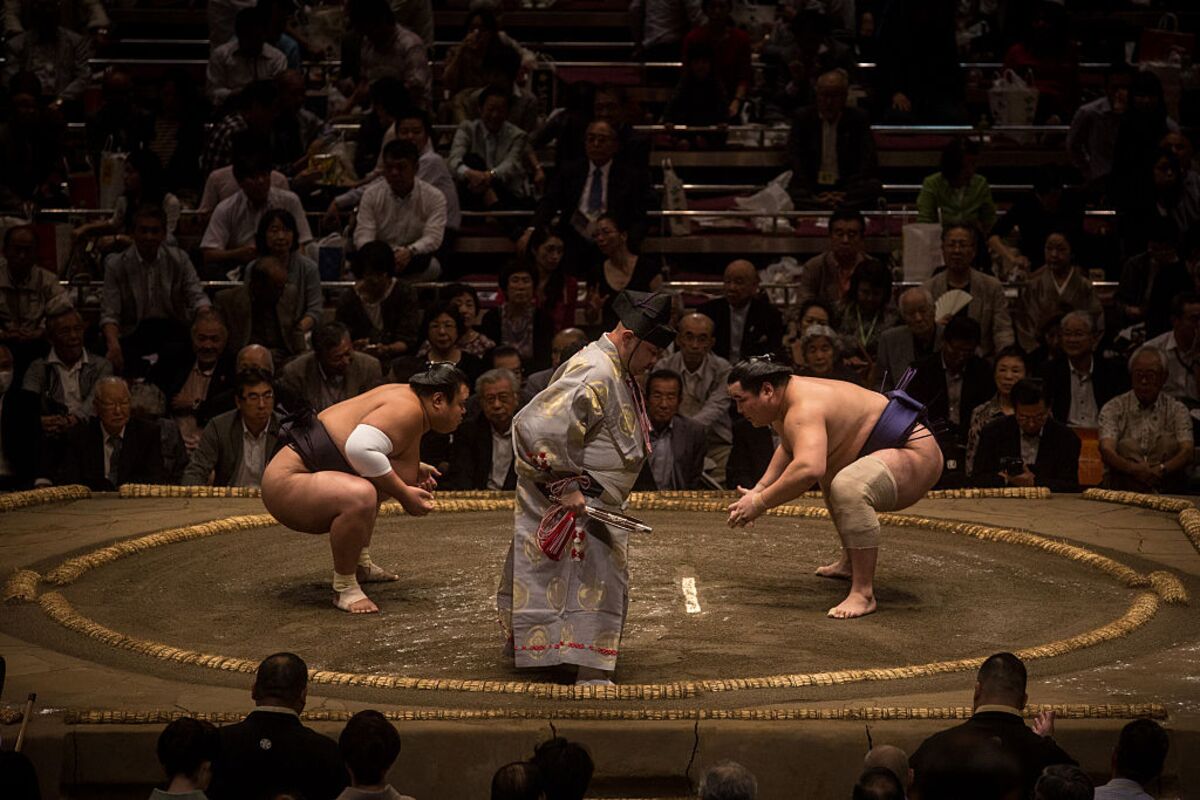 The world's largest search engine and the world's largest online retailer are letting the sunshine in. In their latest annual earnings reports, Amazon and Google offered investors a first-time look at the profitability of their business segments — which had long been opaque, and objects of fascination.
Would Google's profits be higher if it weren't for all of its spending on moonshot projects such as Google Fiber and Google X? How much of Amazon's growth could be chalked up to its thriving cloud business, Amazon Web Services? Via bloomberg.com
Amazon Prime membership sails past 50 million
Amazon.com Inc. grew its Prime membership roll 35% year over year, closing 2015 with 54 million U.S. members, according to a new estimate from Consumer Intelligence Research Partners LLC, a securities research firm. That's equal to 47% of all U.S. Amazon shoppers, the firm says.
CIRP bases its findings on a survey it runs quarterly of 500 U.S. Amazon shoppers who made a purchase on Amazon.com during the quarter. In the October to December period in 2014 CIRP estimated Amazon had 40 million Prime members.
Seven million U.S. consumers, or half of the total yearly membership gain of 14 million, joined Prime during the fourth quarter, CIRP says. Amazon does not release Prime totals but said in December it added 3 million Prime members in the third week of December alone. Via internetretailer.com
Amazon's massive investments in logistics worry analysts
In the wake of Amazon.com Inc's disappointing financial results that sent shares plunging Thursday, analysts blamed rising costs to deliver goods, which increased to $4.5 billion in the quarter, up 24.4 percent from the same quarter last year. And they sharply questioned the company's plans to continue to make heavy investments in logistics, even at the expense of profits.
They wondered why it was planning to buy more assets like trucks, and reportedly to lease jets, and worried it planned to spend the money to take on shippers like United Parcel Service Inc. "The so-called (earnings) miss was half fulfilment and half marketing," said Michael Pachter, a managing director of equity research at Wedbush Securities. Via dealstreetasia.com
Study: Amazon Deliveries Taking Longer for Those Who Dont Have Prime
If you think you've been waiting longer for your deliveries from Amazon lately, it might not be your imagination. A recent study shows that the company has been shipping more slowly lately for those who aren't members of its $99-per-year Prime service.
The study comes from StellaService, a company that measures the quality of customer service from a number of online retailers. Vice president of research for the company Kevon Hills said that this slowdown is a first for Amazon in a recent interview with Forbes.
"For a long time, Amazon has been the leader when it comes to fulfillment," Hills said. "There are 40 companies on our list, and Amazon has always been in the top 10. This year, we've seen them fall outside of the top 10, which is the first time we've seen that happen." Via yahoo.com
Overcoming the China nightmare: why Amazon needs to win in India, ASAP
While India's potential US$100 billion ecommerce industry is in itself a good enough reason for Amazon to double down on the market, its China faux-pas definitely makes this more critical for the company's growth that it would have been otherwise. Jeff Bezos recognizes that. Global expectations from the company are mounting by the day, so much so that a record profit quarter was still not enough to convince Wall Street investors. To grow faster, Amazon needs new frontiers.
Where in China the company tried to establish its American practices, and failed miserably, in India, the Amazon founder has gone out on a limb to localize itself. The company introduced cash on delivery services to play along with India's cash-heavy economy, till then a novelty for Amazon. Via techinasia.com
Amazon's foray into fashion
In fact, Amazon is on track to become the largest apparel and accessories retailer in the United States in a few years, according to Cowen Group, an investment advisory firm. It estimates the gross merchandise value of U.S. apparel sales transacted through Amazon in 2015 at $16.34 billion and 5% of the overall U.S. apparel market—and forecasts Amazon's clothing sales will grow to $27.78 billion in 2017, the year Cowen predicts Amazon's apparel business will surpass that of the current No. 1, Macy's.
Cowen estimates that in 2020, Amazon will do $52.08 billion in apparel and accessories sales in the United States and have 14% of the market, compared to Macy's $25.81 billion and 6.9% market share (see chart, above). Via internetretailer.com
Amazon plans hundreds of physical bookstores: DJ, citing mall CEO
Amazon is planning to open hundreds of physical bookstores according to a large mall CEO who spoke to Dow Jones.
The Wall Street Journal, owned by Dow Jones, reported that General Growth Properties CEO Sandeep Mathrani mentioned Amazon's bookstores in response to a question about mall traffic in an earnings call with analysts on Tuesday. "You've got Amazon opening brick-and-mortar bookstores and their goal is to open, as I understand, 300 to 400," said Mathrani. Via cnbc.com
5 Features Amazon Should Include In Its Rumored Music Streaming App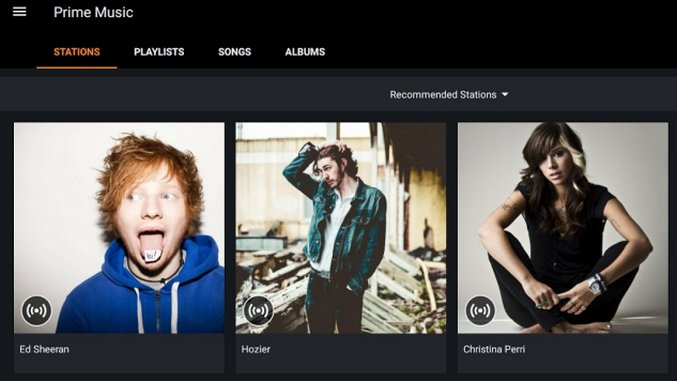 They've built drones, won an Emmy and now have their eyes on an Oscar, but that doesn't stop Amazon CEO Jeff Bezos from wanting more. Recent news has spread that Amazon is working on a music streaming service. Could it be time to add Spotify to the list of Amazon's rivals?
According to a New York Post source, Amazon is ready to talk with music executives to get a deal going on a steaming service. Though the company has been selling music via its Prime service for a while, the music offerings are an incredibly small margin when compared to what other streaming services like Apple Music and Spotify have available for their users. Amazon, if you are going to build this streaming app, here's what we'd like to see.  via PasteMagazine.com
Amazon signs dolls, plans 4 American Girl video specials
Amazon Studios, the e-commerce giant's movie and television operation, will produce four American Girl live-action specials and perhaps several seasons of a series based on the best-selling brand aimed at girls. The move is geared to strengthening the children's show lineup of Amazon Video, a video-streaming perk of Amazon Prime.
Prime, which offers the service as well as shipping offers in exchange for a $99 annual fee, is a key piece of Amazon.com's attempts to keep customers shopping on its site. Amazon has been investing lots of cash in securing content for its video channel and creating its own, pitting itself against rival streaming service Netflix and even Hollywood movie studios. Via seattletimes.com
Amazon is everywhere. What's next?
It's hard to think of a retail or e-commerce sector that Amazon hasn't disrupted. What's next? Waste management, landscaping services, plumbing and house painting? Maybe not, but you'll see it here as soon as Amazon makes its move to disrupt the next complacent industry.