Our post today looks at recent retail developments, innovations and what's ahead for 2016 with a cross-section of leading retailers. Burberry is set to make two game-changing moves in the fashion industry – combining men's and women's fashions on the runway and making its collections immediately available instore and online following its annual show. Re/code reported on an Amazon retail store patent application and what it means for retail competitors. The Amazon patent lets customers pick an item and pay on leaving the store without using a checkout.
Business Insider featured a fascinating list of the 15 largest retailer billionaires in the world. Shinola offers online customers the same personal, extra service offered in store, and innovation sure to shake competitors. Zebra Technologies talks about why Wi-Fi is an essential retail tool. Huffington Post explores four reasons retail is declining. L Brands had record 4Q sales of $4.395 billion, up 8% for its stores including Victoria's Secret, La Senza and Bath & Body Works. Walmart experiments with a dedicated comic books section in 2000 stores.
Burberry Revolutionizes Fashion Industry with Bold Move to Unify Runway & Retail Calendars
According to an interview by Business of Fashion, Christopher Bailey has revealed that Burberry is set to embark on a game-changing move that will drastically alter the archaic approach to what we see in fashion weeks and when we get to buy them.
The Burberry CEO and Chief Creative Officer has announced that the upcoming September 2016 runway showcase will see firstly a combination of both its women's and menswear collections in one holistic showcase at London Fashion Week, and secondly the full collection will then immediately be available for purchase both online and in-store, supported by digital and print advertising campaigns that also launch as soon as the show ends. Via senatus.net
Amazon Retail Store Patent Application Discovered
A recently filed patent application by Amazon reveals details about a new kind of retail establishment that would allow shoppers to pick items and leave without stopping at a cashier station or kiosk.
Based around the idea of complete convenience, such a store would work using a system of cameras, sensors or RFID readers that would be able to identify shoppers and the items they've chosen, according to the application, which was filed in September and published in January. The technology would also potentially give Amazon a more cost-effective way to compete with traditional retailers by operating a store that doesn't require cashiers and could similarly serve as a place to pick up online orders.
This application is a continuation of a previously filed Amazon patent application, but the new one provides more details on how the system would work in a retail setting and demonstrates that Amazon is still, at a minimum, thinking about the topic. Via recode.net
Amazon's Retail Store Plans Go Beyond Books
Amazon will indeed open up more bookstores, but it also plans to eventually unveil other types of retail stores in addition to bookstores, according to two sources familiar with the plans. It's not yet clear what those stores will sell or how they will be formatted, but the retail team's mission is to reimagine what shopping in a physical store would be like if you merged the best of physical retail with the best of Amazon.
One source says the team is experimenting with some of the ideas discussed in this retail-store-related patent application that Re/code uncovered last year. One of the experiences discussed in the application would allow customers to pick an item from a shelf and automatically be charged for it upon exiting the store without stopping to pay at a checkout counter or kiosk. Via recode.net
The wealthiest people in retail
Retail is an enormous and profitable industry. Global sales were projected to top $24 trillion in 2015 and are expected to grow another 3.2% this year, making the magnates who run the sector's largest companies even wealthier.
We recently released our list of the 50 richest people on earth based on data from Wealth-X, which conducts research on the super wealthy. Three people in the top 10 are in retail — including the visionaries behind Zara, Amazon, and IKEA — and 12 others cracked the list as well. Via businessinsider.com
How Shinola boosted online sales with a new take on customer service
Shinola—the Detroit-based manufacturer of watches, bicycles, leather goods and other items—opened its first retail stores in 2013. And while the brand was already selling goods on the web, it quickly found that it needed to extend the personal touch of its new, bespoke brick-and-mortar stores to its online presence.
"For Shinola, attention to our craft and pride of work are key values," Dennis Kopitz, Shinola's director of e-commerce, told Retail Dive. "How customers experience our brand is a huge part of this. We wanted to be sure that their experience—whether they walked into one of our physical locations or visited our online store—reflected this commitment to painstaking quality."
Part of the solution was to translate the sort of hands-off experience one expects from a physical store to the company's web and mobile storefronts. In a brick-and-mortar store, a sales rep can offer a friendly greeting to a customer, then provide additional assistance or wait quietly in the background. Via retaildive.com
Talking With: Zebra Technologies on why Wi-Fi is a must-have retail technology
Today's consumer expects to have Wi-Fi within easy reach wherever they're shopping, browsing or eating and retailers that don't understand that expectation could find themselves with diminishing traffic, dipping sales and ebbing brand loyalty.
Implementing a free guest Wi-Fi can pay off in more ways than one and by 2017 an estimated 56 percent of retailers will be on board. Those who aren't on board will be missing out on two big opportunities: to provide a rewarding omnichannel experience for consumers and a valuable opportunity to collect data and analyze consumer information that can not only help personalize the sales experience — a growing expectation among consumers — but provide invaluable insight on what's working from marketing to store design.
That's why Retail Customer Experience reached out to one of the big players providing Wi-Fi technology, Zebra Technologies. We talked with Suzanne Dickson, senior global product marketing manager for WLAN, for her insight on the challenges retailers may face with guest Wi-Fi deployments and why it's such a valuable proposition for retailers online and offline. Via retailcustomerexperience.com
4 Reasons the Retail Industry is Declining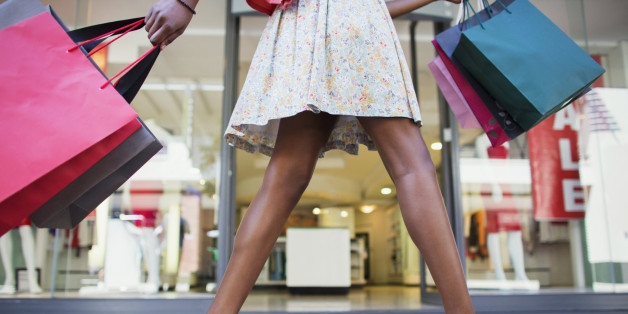 It's no secret the retail industry has seen a decrease in in-store sales over the last few years. Over the course of 2015, the Sears Holdings Corporation, parent company of Sears and Kmart, closed over 230 stores nationwide. As a fashion industry professional with over twenty years experience, I've been on a quest to learn why physical retail is on the decline. The problem stems from more than just issues like subpar customer service, but rather a 180-degree change in customer habits. Here are the four biggest offenders that have contributed to the widespread decline of brick-and-mortar sales. Via huffingtonpost.com
L Brands keeps setting sales records
L Brands raised its profit outlook for the year after reporting record sales in the fourth quarter.
For the fourth quarter ended Jan. 30, the company had net sales of $4.395 billion, an increase of 8% compared to $4.069 billion for the quarter ended Jan. 31, 2015. Same store sales increased 6%. Net sales for the year ended Jan. 30 were $12.154 billion, an increase of 6% compared to $11.454 billion for the year ended Jan. 31, 2015. Same store sales for the year ended Jan. 30 increased 5%. Via retailingtoday.com
What Does a Comic Section at Walmart Mean for the Industry?
Early last month, Calvin Reid at Publishers Weekly reported that VIZ Media, publisher of breakout manga hits One-Punch Man and Assassination Classroom, would be making a major push into two of the biggest retail chains in the country: Walmart and Best Buy. The news was underreported, but it's important; those chains represent major inroads into making comic books more accessible to more people, and many who did comment on it saw the distribution deal as a return to the days of convenience store spinner racks. The importance of diversified distribution was made even clearer just a few weeks later when Publishers Weekly, in an interview with Kuo-Yu Liang, Vice President of major comic trafficker Diamond Book Distributors, reported that similar moves were being made from other publishers:
The U.S. market showed growth "in bookstores, on Amazon, and libraries," Liang said. He took note of the recent expansion of Viz manga titles to more than 2,000 Wal-Mart stores, and said that there are ongoing discussions with the retailer to set up dedicated graphic novel sections. Liang called the deal, "a great example of a lot of comics people working behind the scenes toward a much bigger project at Wal-Mart. Wal-Mart wants to be a part of this. Manga is first but other graphic novels are coming." Via pastemagazine.com
Changing customer behavior online and new consumer paths to purchase are driving disruption and innovation. Cashback Industry News will continue to cover these retail developments regularly. Subscribe now and get news and insights free Monday to Friday morning in your inbox.