We're looking today at a roundup of retail highlights from this holiday season and when experts are predicting for 2016 for the industry. comScore reported holiday sales on mobile devices reached $5 billion, up 58.5% over 2014. Retail Dive spoke with nine experts who provided 2016 retail forecasts. 2016 retail turnarounds could include Target, Walmart, JCPenney and Gap according to Retail Dive. Although Nordstrom has done many things right, Citi analyst Paul Lejuez still downgraded the retailers stock citing cost of expansion and e-commerce. With holiday sales down 4.7%, Macy's plans to slash 4,800 jobs and close 40 US stores.
While Old Navy sales were up 4%, Gap and Banana Republic will be working hard to turn around sales in 2016 after a challenging year. According to Michael Fink, Dean of the School of Fashion at the Savannah College of Art and Design, the fashion industry needs a shakeup. In the UK, BBC reported retail music sales rose from £1.03bn ($1.5 billion) in 2014 to £1.06bn ($1.54 billion), the first increase since 2004. Bob Phipps, aka "The Retail Doctor", tells a personal story of customer service woes in Las Vegas retail stores just prior to Christmas. While customers like looking at product in-store, customer service will be a big future challenge for retailers.
Mobile accounts for nearly 1 in 5 online holiday purchases
Sales on mobile devices (smartphones and tablets) hit $12.65 billion, or a "staggering" 58.5% increase from $7.98 billion in mobile sales during the 2014 holiday season, according to preliminary estimates.
E-commerce on desktops accounted for $56.43 billion in online sales, up 5.9% from $53.31 billion in 2014, according to comScore. Desktop numbers were not listed as estimates. Combined mobile and desktop bring holiday e-commerce sales to an estimated $69.08 billion, about 13% above the $61.29 billion spent online a year ago. ComScore projections in November called for a 14% increase to $70 billion in online sales. Via internetretailer.com
11 predictions for the future of retail in 2016
While 2016 may still be in its infancy, the outlook seems clear: change is a-comin'.
As the retail landscape evolves, Retail Dive spoke to nine retail experts and asked them to dish out some predictions for the upcoming year. Here are their 11 predictions for the future of retail in 2016 Via retaildive.com
Turn, turn, turn: 5 crucial retail turnarounds happening in 2016
The apparel space may be especially vulnerable, but America's two biggest retailers — Wal-Mart Stores and Target — are also trying to figuring out how to appeal to a new generation of consumers that are different, not just because they're younger and more tech-savvy (which they are), but also because they came of age during one of the country's most dire recessions.
The next year, retail will no doubt continue to witness more turnaround efforts. But it's unclear what's in store. It's possible that in some areas, notably apparel, there may be some consolidation necessary before all is said and done. And some moves — like a shift to serve more urban areas — remains largely untested. Below, we take a quick glance at a few retailers in the midst of a turnaround to keep an eye on in 2016. Via retaildive.com
For Nordstrom, best in class won't cut it: Analyst
It hasn't saturated the U.S. market with too many stores. It kept inventories lean heading into the fourth quarter, when an abundance of product weighed on many of its competitors. It's also avoided much of the discounting that's plagued the broader retail industry. Yet on Tuesday, Nordstrom saw Citi downgrade its shares from "buy" to "neutral," saying its best-in-class positioning is no longer enough to withstand the challenges department stores are facing.
"Even with the stock near 12-month lows, we have a hard time telling investors to buy at this time," Citi analyst Paul Lejuez said in a research note. Nordstrom's shares have fallen nearly 32 percent over the past year, toward $49. Citi cut its target price to $52, from $65.
In addition to worries about the broader department store set, Lejuez questioned two Nordstrom-specific issues. First, although the company has been pouring billions of dollars into future investments — among them, expansion into Canada and New York City, and staying ahead of the curve online — these investments have yet to pay off. Via cnbc.com
Macy's to slash 4,800 jobs and close 40 stores after disappointing holidays
After a disappointing holiday season, Macy's Inc. said Wednesday that it planned to cut about 4,800 jobs and close 40 stores as part of efforts to slash costs.
The department store chain, which is closely associated with the holiday season, said comparable sales for November and December 2015 dropped 4.7% compared with the previous year. That could be a sign of trouble for the overall retail industry, where some companies make as much as 40% of their annual revenue during the holidays. Via latimes.com
Gap shares fall after bad news at key Old Navy brand
Gap Inc. spent last year closing stores, laying off employees even at its headquarters, and shuffling its design teams. Old Navy chief Stefan Larsson threw the company a curve ball by leaving to head up Ralph Lauren, though the biggest change needed is at its Banana Republic and flagship Gap brands. News of a faltering Old Navy is especially tough, considering that the brand has been the bright spot for the company until recently. Old Navy's same-store sales rose 4% in the third quarter ending in November, while same-store sales at Gap and Banana Republic fell 4% and 12%, respectively.
Still, 2016 could be the year that Gap finally figures it out. After all, CEO Art Peck just arrived last year, and has spent much of 2015 not just shuffling teams, but also pinpointing where problems lie. For Banana Republic, Peck says the problem is largely in women's clothing. And Gap must regain the fashion design vision that once made it an American retail powerhouse. The question now is—what about Old Navy? Via retaildive.com
SCADs Michael Fink: Fashion Industry Needs a Booster Shot WWD
The fashion industry needs a serious breath of fresh air, according to Michael Fink, dean of the School of Fashion at the Savannah College of Art and Design.
From unbearably long lead times between the runway to the retailer's racks and not fully engaging Millennials to a lack of fearlessness with designers and an absence of nurturing young talent, Fink said the industry can take a few steps to change things. Here, Fink, a fashion industry veteran who held leadership roles at Saks Fifth Avenue — including vice president and women's fashion director under Rose Marie Bravo, shares his ideas for energizing the industry. Via wwd.com
Streaming and vinyl kept the music industry buoyant in 2015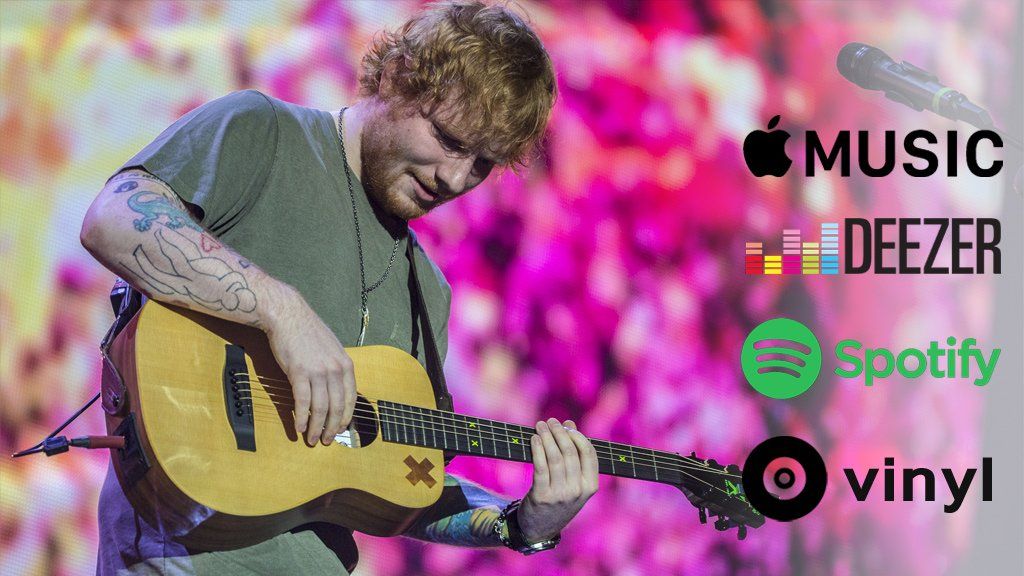 A total of 26.8 billion songs were streamed last year, a rise of 82%, according to trade body BPI. Vinyl sales jumped 64% to 2.1 million, while retailer HMV says it sold a turntable every minute over Christmas.
Overall, the retail value of UK music rose from £1.03bn in 2014 to £1.06bn, the first increase since 2004.That figure includes the retail value of physical albums – CD, vinyl, cassette and minidisc – alongside digital downloads and an estimate of revenues from streaming subscriptions. Via bbc.com
Challenges ahead and many interesting retail stories to cover in 2016. What are your biggest retail challenges in the next year? Your comments are welcome below.