We continue our e-commerce updates with an in-depth look at recent developments in India. Government tech plan Digital India launched with 23 new programs designed to boost the use and benefits of technology. E-commerce will grow at a 41% CAGR over FY'15-'18, according to a recent Goldman Sachs report. Caskaro survey showed Amazon as best e-commerce website in India  followed by Paytm with Flipkart voted as easiest-to-use mobile app. VCCEdge reported IT fundraising deals nearly doubled to 843 with total deal value up 30% to $7.49 billion.
With the boom in e-commerce, India Post doubled revenue to $185.2 billion in just the first nine months of 2015, up 10 times from 2013-2014. According to Darshan Patodi, Co-Founder of Yellowfashion, e-commerce companies are rethinking their decision to go app-only. TechinAsia highlights six startups to watch including Tracxn, Mycity4kids and Zebpay. Indian e-commerce company Shopclues claims $1.1B valuation after after raising more than $150 million. Fashion e-tailer Koov.com tripled sales and raised an additional $6.5 million in new capital. VCCircle profiled 10 Indian startups that lost their way with several closing in 2015.
Governments Big Tech Plans Under Digital India Campaign
As the Government of India tries to boost PM Narendra Modi's 'Digital India' initiative, 23 new programs have been added under it to maximize the use and development of technology. For the unprivileged children studying in small schools which do not have proper labs, the government has launched online labs where all experiments can be learned and taught online.
In an event on 28th December 2015 on 'Good Governance', IT Minister Ravi Shankar Prasad announced some additions under the scheme. The schemes which have been made to cater to the population, have been divided under four main sections – digital infrastructure, digital empowerment, on-demand government services and promotion of industry. Via iamwire.com
Future-gazing: Indian eCommerce in 2016
eCommerce has become one of the undisputed mainstays of the Indian economy – the sector is poised to grow at a 41% CAGR over FY'15-'18, according to a recent Goldman Sachs report. Our sense is that within a decade, India's consumption GDP will be $2.5 trillion, of which, 10% will be online and eCommerce will play a definitive role in addressing this $250 billion consumption gap.
Starting in 2016, the Indian eCommerce sector will need to recalibrate its focus on a long-term vision to ensure consumer delight, business scalability through reliability and frictionlessness and profitability. Businesses will have to ensure bringing in innovative consumer-centric solutions to provide an enhanced experience for all stakeholders. In the process of laying the roadmap to create the most impactful digital commerce ecosystem, there are four focus areas which will require special attention – Digital payments, O2O & Omnichannel, Vernacular interfaces, and predictive analysis. There are four areas that will command special attention – Digital Payments, Omnichannel, Vernacular Interfaces and Predictive Analysis. Via iamwire.com
Amazon ruled India in 2015; no, Flipkart didn't come second
Who doesn't love to shop? Or even better, who doesn't love discounts? With a billion potential customers, Indian e-commerce players have been luring customers with their famous sales offering up to 70 per cent discounts. And competition being so intense, the e-commerce biggies Flipkart, Amazon, Snapdeal, etc. have all been at each others' throats to capture a larger share of the pie by promising huge discounts.
To capture the trends of the Indian e-commerce hits and misses of such shopping festivals, online cashback and coupon site Cashkaro.com surveyed over 2,000 people across India. While Amazon emerged as the best e-commerce website in India in 2015, followed by Paytm, Flipkart was voted as the easiest to use mobile app. Via e27.co
Recap 2015: Top PE & M&A deals in technology
VCCEdge, the research platform of VCCircle, shows that dealmaking in 2015 got even more concentrated in the technology sector at large. Close to two in every three private investment transactions in the country – be it angel, venture capital (VC), private equity (PE) or private investment in public enterprise (PIPE) deals – were in the IT sector and the sector gobbled up around a third of total private capital flow into India. The volume spike is largely representative of a surge in angel and VC deals in tech startups.
The number of fundraising deals in the sector nearly doubled to 843 this year with total deal value rising almost 30 per cent to $7.49 billion. Even though the big boys of Indian e-commerce, Flipkart and Snapdeal, raised substantially less amount this year compared with last year, the overall deal value as well as transactions steadily increased as another set of companies including Ola and Paytm conducted big funding rounds. Taxi aggregator Ola, for instance, raised $902 million this year, the most by any company. Via vccircle.com
India Post posts profits on e-commerce boom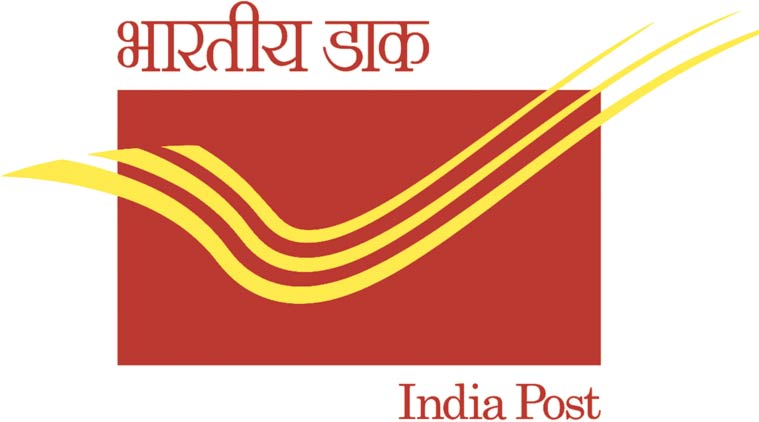 For India Post, the boom in e-commerce deliveries is proving to be a big money spinner, especially the surging cash-on-delivery consignments of the country's top online sellers — Amazon, Snapdeal and Flipkart-Myntra. The postal department's revenues by ways of COD consignments from e-commerce majors have more than doubled in the first nine months of this fiscal at Rs 1,000 crore ($185.2 million), up from Rs 500 crore during the whole of 2014-15, and just Rs 100 crore in 2013-14.
The deliveries are primarily directed at tier-II towns, and parts of the rural heartland, where India Post has unparalleled reach. The incremental e-commerce revenue boost, said Minister for Communications and Information Technology, Ravi Shankar Prasad, are at the heart of his plans to revive the fortunes of India's postal service. Via indianexpress.com
Why This is Not the Right time for eCommerce Companies to Go App Only
Over the last couple of months, I have been reading & listening to lot of senior digital executives on the pros and cons of why go only 'Mobile App Only' approach. While the senior experienced online entrepreneurs have a point to prove based on what direction they wish to take their eCommerce business but this is leaving a lot of brands and new online retailers in a state of chaos.
We are seeing Myntra, Flipkart & others re-visiting the decision to go App Only and are focusing on lite-mobile sites too. While the decision is still not completely out on which is a good strategy and lot will depend on how this is executed by different online retailers, I am trying to simplify for people like me who are less informed. Via iamwire.com
6 rising startups in India
Indian industrialist Ratan Tata today put his money in Tracxn, a firm that has earned a name by providing data on startups, while two parenting sites also snapped up funds. A mobile bitcoin startup also managed to secure investment even though bitcoin has yet to get the nod from India's central bank.
Here are the startups that made it to our list today: Tracxn, Mycity4kids, Zebpay, My Child App, Sensara and PlanMyMedicalTrip. Via TechinAsia
Indian E-commerce Platform Shopclues Claims $1.1B Valuation After New Funding, Plans IPO
Indian e-commerce company Shopclues has raised a Series E that the company claims boosts its valuation to $1.1 billion. The round was led by GIC, the Singaporean government's sovereign wealth fund, with participation from returning investors Tiger Global and Nexus Venture Partners. Shopclues says that this is the last round of venture capital it will raise before holding an initial public offering next year.
Though the exact amount of the Series E was undisclosed, a source close to the company says it is in the range of the $150 million to $200 million that Shopclues was reportedly seeking this fall, according to a Times of India article published in November (the same person said that a more recent Times of India report that the company raised $100 million at a $800 million valuation is inaccurate).
Its new unicorn valuation puts Shopclues in the same league as competing Indian e-commerce companies Flipkart (another GIC and Tiger Global portfolio company) and Snapdeal, which are also valued at over a billion dollars each. All three of these companies, as well as Amazon India, offer a wide range of products, but Shopclues is carving out a niche by focusing on price-conscious consumers in smaller cities that are often overlooked by online sellers. Via techcrunch.com
India: Ecommerce startup Koovs posts three-fold jump in sales
Koovs Plc, the parent firm of Indian lifestyle e-commerce venture Koovs.com, has posted a three-fold jump in sales, driven by increased brand awareness post a recently launched multi-channel marketing campaign, the firm said on Monday.
It also said it is in the final stages of closing another round of fund-raising to the tune of £4.5 million. This is part of the company's plans to raise £35 million in three years. Koovs Plc raised £22 million through a float on AIM, the London Stock Exchange's international platform for smaller companies, in 2014. Via dealstreetasia.com
Recap 2015: Ten startups that lost their way
A bunch of Indian entrepreneurs discovered the rough side of the fancied startup life in 2015. While these ventures showed a lot of promise, they seem to have lost the plot for diverse reasons.
Cost cutting became a central theme for ventures that were incessantly burning cash. A few unfortunate ones were compelled to shut shop. Internal clashes and unsuccessful pivots were the other major reasons. Via vccircle.com
Indian e-commerce for 2016? Growth & challenges
All in all, 2015 was a year of substantial growth in e-commerce business and VC investment. Many challenges lie ahead for e-commerce companies as they try to scale operations to meet growth and new demand, develop new logistics programs to serve customers better and strive for profitability. Stay tuned with Cashback Industry News as we keep you up-to-date on global developments.
Got story ideas or markets you like us to report on? Send us a comment below or contact us with your ideas.