We hope you enjoyed this week's in-depth look at Amazon, its market impact, plans for innovative new products and services and how the market is responding both in North America and around the world. This final post in the Amazon series looks at some of its biggest competitors in the ecommerce market in both established and developing markets. And, we highlight several other interesting Amazon stories to round out the series.
Amazon's Great Indian Sale is offering 20-40% discounts on 40 international brands. Analysts expect Ahold to thrive in the Netherlands if Amazon stays out of the small, competitive Dutch market. Amazon's Dash Replenishment devices officially went live providing automatic orders of printers, dishwasher soap, glucose monitors and hand soap. Brother, General Electric and Purell are just some of the brands featured on Amazon's Dash Replenishment program.
E-book sales are falling, down more than 10% in 2015 leading to a small resurgence in used bookstores but Amazon doesn't appear worried. In Germany, Deutsche Post DHL's e-commerce to based revenue boom may be reduced if Amazon's own delivery service launches in 2016. Also in Germany, consumers may he able to spend their bitcoins at the German branch Amazon.de. Watch for interesting times ahead for Amazon and its competitors in Europe, the US and around the world.
Amazon's Great Indian sale: Offers 20-40% discounts on over 40 international brands
Amazon's Great Indian sale: If you have missed the Diwali and New Year sales put forth by the e-commerce players, here's your chance. Amazon India is back with its 72 hours deal marathon Great Indian Sale starting January 21. The company is offering discounts ranging from 20-40% on more than 40 international brands that have been launched on Amazon in the last six months, the company announced on Monday. Customers can access the deals from their PCs, mobile phones or mobile app. The e-commerce giant has seen sales growing four times last year over 2014, while nearly tripling the number of sellers on its platform.
With just three years of operations in the country, Amazon.in has emerged as the largest store, with over 40 million products. Its rival Flipkart, which had declared a $4 billion GMV in March last year is targeting a GMV of over $10 million by around March this year, while Snapdeal CEO Kunal Bahl claims that his firm would be the No. 1 e-tailer in the country by March 2016. Snapdeal's GMV as of August last year stood at $4 billion. Via financialexpress.com
Ahold will thrive if Amazon stays clear of the Netherlands
Major online pure players cannot sustain themselves in the highly digitized Dutch market, which is why Ahold thrives in this particular market: both online and offline, it is miles ahead of the competition, something that its merger with Delhaize will only strengthen.
"The Dutch omnichannel Amazon"
Jumbo is Ahold's only real competitor, but it has to catch up, which it may do if it strikes a deal with British Ocado. That is Rabobank's opinion in its newest Ahold-focused report. The analysis is titled "The Dutch omnichannel Amazon", creating high expectations for the Dutch retail multinational's online growth potential.
The report ignores Ahold's American online division, Peapod, and focuses entirely on Ahold's Dutch online and offline activities. According to the Rabobank analysts, that was done because "the market does not entirely understand these activities". Via retaildetail.eu
Amazon's Dash Replenishment Devices Go Live
Amazon's Internet Of Things ambitions continued to take shape yesterday (Jan. 19) when its Dash Replenishment devices officially went live. What this means is that the devices and products that are integrated with Amazon Dash Replenishment — such as certain printers, a GE washer or a Gmate SMART blood glucose monitor — can automatically order more of themselves when the products are running low.
So, when that printer gets low on ink? Customers will automatically have it reordered from Amazon, thanks to the service that enables those connected devices to automatically order a number of physical goods. And, for customers who already own a compatible product, those consumers can activate the service after signing up — all without buying a special device.
Amazon also announced that new brands and devices have joined the Dash Replenishment program, including Purell soap and hand sanitizer and the Whirlpool Smart Dishwasher. And for any brands that may want to join the service? They can do so by adding Amazon's APIs into their connected devices. Via pymnts.com
Dishwashers and printers join Amazon Dash
Amazon.com Inc. customers may never again run out of printer ink late Sunday night before their kids' big school projects are due.
Select printers made by Brother Industries Ltd. and dishwashers from General Electric Co. are among the first products to be part of the Seattle-based e-commerce giant's Dash Replenishment program. The printers and dishwashers have sensors that detect when ink and detergent are running low and automatically order more through Amazon, No. 1 in the Internet Retailer 2015 Top 500 Guide. The devices represent Amazon's latest push toward speed and convenience. Online shopping saves customers a trip to the store. With "Dash Replenishment" customers don't have to think about household inventory. Via mobilestrategies360.com
Book It, Baby
Remember e-books? Those were the days, weren't they? Those crazy few years when the fad of reading on a Kindle swept the nation. Now, of course, that fit of mass hysteria is behind us. E-book sales are falling, down more than 10% in 2015 — YA down 44%! — while used bookstores are coming back. Yes, that's right; print is regaining its regal primacy; e-books are dead. Right?
You look suspicious. How strange. It's almost as if you think that because those numbers come from the Association of American Publishers, they might indicate something rather different from the death of the e-book; they might be a signifier of the rise of smaller publishers not tracked by the AAP, and/or, the growth of online reading via eg Wattpad or Amazon's Kindle Unlimited. Author Earnings argues that what we're really seeing is that AAP publishers "have seen their collective share of the US ebook market collapse." Mathew Ingram in Fortune adds, rhetorically, "Isn't a drop in sales just a natural outcome of the publishers' move to keep e-book prices high?"
Somehow I don't think Amazon is running particularly scared. They added three million new Prime members this Christmas season, who can use Amazon's Kindle Owners Lending Library to check out free books. Those don't count as e-book sales. Via techcrunch.com
Amazon's German Threat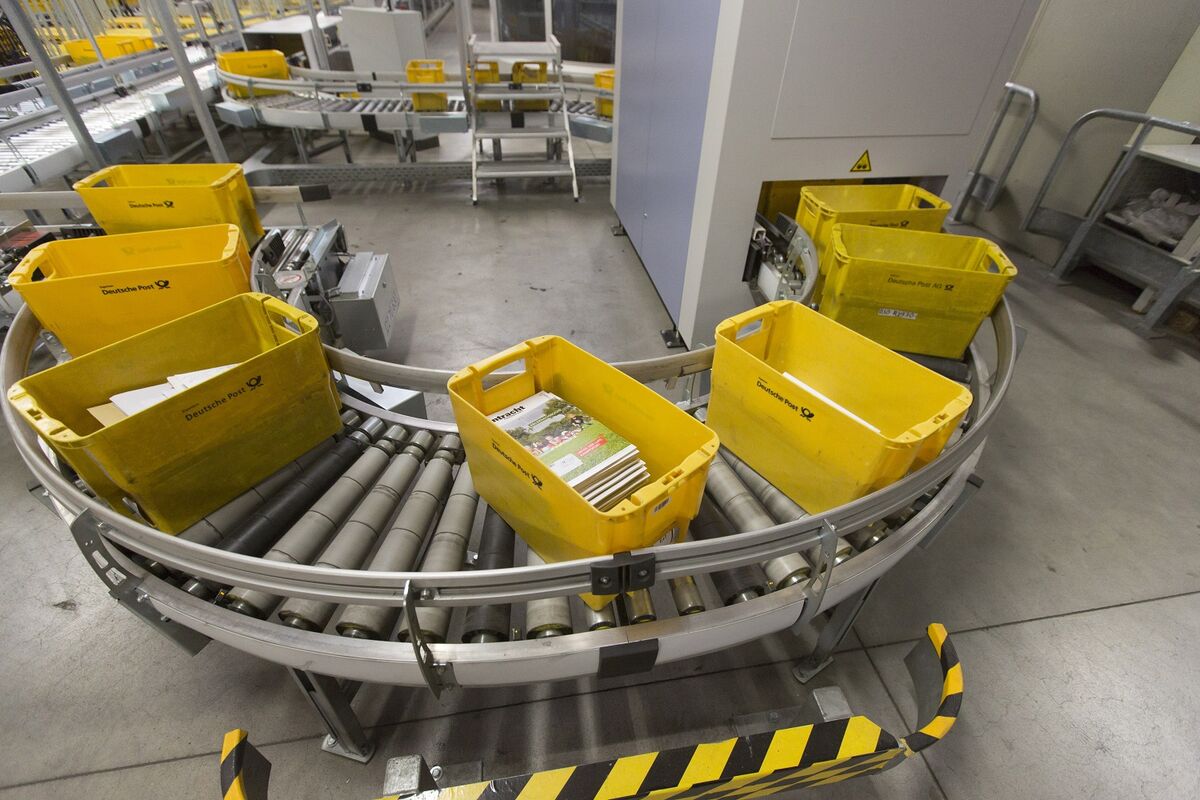 Amazon has chopped off sales from German department stores and electronics retailers, but it's been a boom for the company responsible for delivering many of its products: Deutsche Post DHL.
That is, until now. Signs that Amazon plans to open its own parcel delivery depots near major cities in Germany, its second-biggest market after the U.S., would transform that relationship from symbiosis to competition — and put a squeeze on Deutsche Post's margins. Via bloomberg.com
Buying With Bitcoin At Amazon.de Now Cheaper
Buying with bitcoin at the biggest online retailer Amazon is not as simple a process as it could be. As the e-commerce platform has still been hesitating to directly support cryptocurrency payments, customers have to use either various gift coupons or service like purse.io which serves mainly US customers. Now buyers also have the possibility to spend their bitcoins at the German branch Amazon.de.
The Austrian start-up company Coinimal says their service is fast and low-cost. There are no fees charged when buying vouchers. "We can achieve this efficiency thanks to a direct partnership with Amazon.de," says Co-CEO Paul Klanschek. "Because this initiative is 100 percent in direct cooperation with Amazon.de, these are original vouchers and there are no additional charges at all." Via cointelegraph.com
Enjoy your weekend and, as always, your story ideas are welcome and encouraged.
Reference: Inside look at Amazon e-commerce news and trends around the globe
Following are links to posts in our weeklong look at Amazon's impact on e-commerce, cashback and retail:
Cashback News- Jan 22: Amazon competitors face big challenges; ecommerce news roundup