Today, we take a look at ecommerce and tech developments in Indonesia whose population grows by the size of Singapore's population every year. With more than 250 million residents, 50% are under the age of 30. Less than 30% use broadband, though 130% use mobile. At present, online shopping is less than 1% of the economy. With 17,000 islands, 726 languages, less than 5% of the population using credit cards, can you spell logistical challenges? Nonetheless local, regional and brave foreign companies are still excited about its potential.
TechinAsia has an excellent article on 10 things startups should know about Indonesia. We've got a profile of eight female tech entrepreneurs. Facebook says it is being used more like Craigslist by locals selling goods and services actively online. Ebooks face barriers but some are optimistic. Snapcart's mobile app is making headway but fashion retailer Paraplou closes while Mitra Adiperkasa (MAP) launches a new ecommerce platform. Kleora cloes and to reopen as Prelo. Finally, we look at eight e-commerce leaders and research that projects $25 billion in online sales in 2016.
10 things startups should know before entering Indonesia
Indonesia is the next hotspot for investor activity after China, the US, and India. This is due to an economy that's consumption-driven and a tech market that's still relatively immature. There are many reasons to take your startup to Indonesia. But alas, Indonesia is as elusive as it is attractive; a mirage for some. While there are many reasons to come here, there's really only one reason to stay: the opportunity to challenge yourself.
Local investors and founders are likely to agree – if you can crack Jakarta, you can crack any market. In reality, it's only for those with true grit. In no particular order, here are ten things foreign founders should chew on before stocking up on batik shirts and parachuting into Indonesia. Via techinasia.com
8 female tech entrepreneurs in Indonesia on the rise
Some of Indonesia's most prominent startups are, in fact, led by women. Think of Nabilah Alsagoff, who is a co-founder of the payment gateway Doku. Hanifa Ambadar of the Female Daily network, Aulia Halimatussadiah, co-founder and CTO of self-publishing platform Nulisbuku, and Diajeng Lestari, co-founder of Muslim fashion estore HijUp – these names have become synonymous with female tech entrepreneurship in Indonesia.
But where is the future generation? Who are the young female leaders next in line to "smash the glass ceiling"? Here are eight women under 30 I've noticed as emerging talents in Indonesia's tech world. Via techinasia.com
Facebook exec says in Indonesia, the social network is 'like Craigslist' for people
Facebook product exec Chris Cox says that Facebook has become like Craiglist for people in Indonesia. That kind of person-to-person commerce was never Facebook's intention with Groups, he said, but once Facebook realized that it was happening, it tried to think of ways to make that experience easier. Although Cox didn't say it directly, observations like this likely influenced its recent ecommerce initiatives, like revamped Pages and its plans to create a new, general Shopping section that will curate different relevant products in one place for each Facebook user. Via businessinsider.com.au
Why ebooks aren't taking off in Indonesia (yet)
In-depth tech blog Stratechery has a great piece on ebooks. Apparently in 2015, the sales of physical books in the United States is still going strong while ebook sales fell 10 percent. The market share of ebooks hasn't grown much, holding steady at 20 percent for several years. The trend is even more disconcerting due to the massive sales decline of ebook readers. Single-purpose devices like the Kindle are apparently too cumbersome for the general population. It's still too early for a verdict, but things are not going well for electronic books. Via techinasia.com
Indonesia: Ardent Cap-backed Snapcart rolls out cashback mobile app
Snapcart's cashback mobile app allows shoppers to receive cashback when they submit photos of their receipts and enables deeper brand engagement through in-app activities such as surveys and selfies. The cashback mechanism is supported by brands, which gives them access to real-time consumer analytics across the country and targets shoppers with personalised and location-based offers and campaigns a feat not previously available due to lack of live data. The application also enables Snapcart to build a solution as well as collect and analyze raw data from receipts then turning it into actionable detailed information. Via dealstreetasia.com
Jokowi to focus on e-commerce during US state visit
One of the state visit's agendas is to exchange ideas and learn about startup and e-commerce developments such as funding, logistics and consumer protection," said Rudiantara. He added that Indonesia would become the biggecom digital economic area in Southeast Asia with e-commerce as one of the main drivers.
"Who knows, we might have a Jakarta-Silicon Valley Axis," said Rudiantara who invited local technopreneurs such as Go-Jek CEO Nadiem Makarim, Kibar Kreasi Indonesia CEO Yansen Kamto and Tokopedia CEO William Tanuwijaya to come along. According to Rudiantara, the government was targeting US$130 billion in revenue from e-commerce in 2020. Via thejakartapost.com
The rise of Indonesia's Tokopedia
As Indonesia celebrated its 70th independence day, Tokopedia turned six. That's a solid age in startup terms.
The startup, which rose to become one of Indonesia's most popular marketplaces, has come a long way since it launched in 2009. Both founders, William Tanuwijaya and Leontinus Alpha Edison, were first-time entrepreneurs. Now, Tokopedia is the country's top ecommerce startup, recently seeing six million purchases in one month. A lot of people are watching Indonesia's top ecommerce startup after last year's record-breaking US$100 million round of funding. Via techinasia.com.
Indonesia to woo American investment in e-commerce sector
Indonesia's biggest e-commerce companies will meet high-profile Silicon Valley venture capitalists next week, a cabinet minister said, when they accompany President Joko Widodo on a U.S. trip to woo investment in the country's fledgling tech sector.
Widodo, who just marked a year in office, is keen to attract much-needed foreign investment to kickstart Southeast Asia's largest economy, which has been growing at its slowest pace in six years. Start-ups like Gojek, a motorcycle taxi hailing app, and Tokopedia, an online store, will be among over five companies seeking investments of hundreds of millions of dollars from firms like Sequoia, Communications Minister Rudiantara said. Via reuters.com
B2C e-commerce booming in ASEAN, Indonesia set to lead: yStats Report
Indonesia is poised to displace Singapore to take a leading regional position in B2C e-commerce riding on increasing Internet and online shopper penetration, as well as a larger population base. In a report by secondary market research firm yStats.com, titled "Southeast Asia B2C E-Commerce Market 2015", Indonesia is predicted to account for more than a third of overall B2C E-Commerce sales in the next three years within Southeast Asia.
Home to five of the top 10 countries in the Asia-Pacific (APAC) region in terms of number of Internet users, to date only Singapore's online market can be perceived as relatively advanced, with well-developed infrastructure and high Internet penetration. B2C E-Commerce in Southeast Asia has seen rapid growth and is predicted to maintain double-digit growth rates for the next several years. Via dealstreetasia.com
Indonesia's fashion ecommerce firm Paraplou shuts down
On Saturday, October 24, Tech in Asia discovered Indonesia's fashion ecommerce site Paraplou shut down. The firm posted a farewell message on its homepage, citing reasons of market immaturity, uncertain financial conditions, and a difficult funding environment as the primary reasons for its closure. Paraplou was headed by Bede Moore and Susie Sugden, two former Rocket Internet managing directors who worked at Lazada Indonesia in 2011 and 2012 before starting Paraplou Group, an ecommerce services provider for premium fashion brands in Indonesia. Many of the companies Paraplou Group served were foreign brands looking to enter the Indonesian market.
Paraplou Group's ecommerce services page is still up. However, most of its clients like Lee Cooper Indonesia, Jack Nicklaus Indonesia and G2000 Indonesia display messages on their own sites indicating they are temporarily closed. While it's unclear whether Paraplou Group's ecommerce services arm is also now defunct, these messages may very well indicate the entire group has closed its doors in Jakarta. Via techinasia.com
Why the word bubble may not apply to Indonesian ecommerce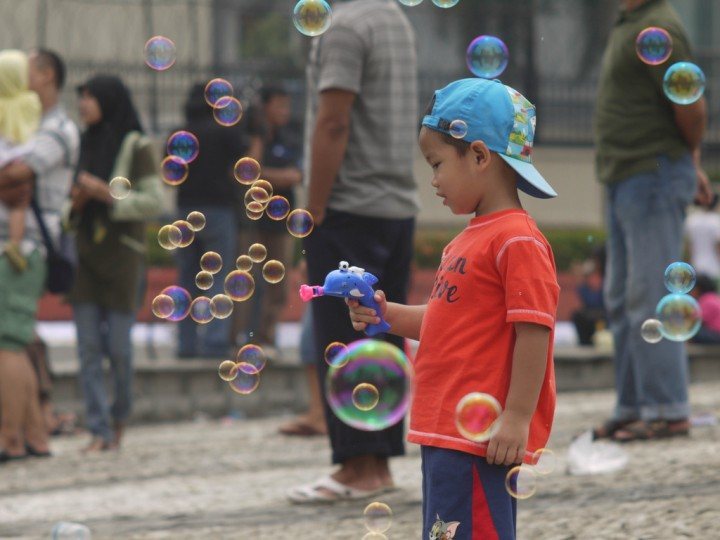 While Indonesia doesn't have nearly the population power that India has, it has the fourth largest on Earth with 250 million. Its internet penetration has grown to 30 percent, up a staggering 10 percent from what experts were quoting in 2014. This means more than 75 million people are already online in the archipelago (that number is higher if you count folks who only access the internet via mobile networks). In Indonesia, there are a few potential ecommerce unicorns. One is Tokopedia. Another is business-to-consumer marketplace Lazada Indonesia. Tech in Asia has also made a case for eticketing site Traveloka. Via techinasia.com
Indonesia's Mitra Adiperkasa gets ready for an ecommerce war
While Lazada continues to dominate the online retail space in Indonesia, and Lippo Group's MatahariMall faces a delay until summer, a new player of Moby Dick proportion is loading its guns for the ecommerce battle to come.
Mitra Adiperkasa (MAP) is an Indonesian retail company with a portfolio that includes department stores, fashion brands, sports equipment, food and beverage names, supermarkets, and lifestyle products. MAP has close to 1,800 retail outlets, which contain upward of 150 brands in more than 60 cities across Indonesia. The company employs 23,000 people. It's also the local franchise holder of well-known global brands such as Starbucks, Zara, Barbie, and Adidas. MAPeMall is MAP's ecommerce site that's set to go live at the beginning of August, and will inevitably compete head-on with Indonesia's other ecommerce behemoths. Via techinasia.com
Indonesian mobile marketplace Kleora is dead, will relaunch in new form
When we got in touch with Kleora's founder Fransiska Hadiwidjana, she explained Kleora is undergoing a change of concept and that there's no need for concern. When we checked again today, the page mentioning the shutdown was no longer accessible. "It's actually okay because it's just a rebranding," she says. "We are actually very excited about Prelo."
Kleora was an ecommerce marketplace targeting female shoppers, providing an environment for sellers to link up their social media accounts, post products, and handle transactions. The upcoming service Prelo shares some of Kleora's features but wants to address a more general audience, and emphasizes secondhand items from top brands. via TechinAsia
8 Indonesian giants enter e-commerce industry
It's not a secret that Indonesia holds huge potential for the current e-commerce industry, particularly because it has more than 80 million citizens getting connected to the Internet.
Based on ICD's research, the growth of e-commerce in Indonesia may reach up to 42 per cent during 2012-2015. It's definitely higher than that of other countries such as Malaysia (14 per cent), Thailand (22 per cent) and Philippines (28 per cent). Meanwhile, research by idEA, Google Indonesia and Taylor Nelson Sofres (TNS) has predicted that total e-transactions in Indonesia will reach US$25 billion (around 300 trillion Rupiah) by 2016. It will triple that of 2013, which was 'only' US$8 billion.
Who are the players?
Now, there are at least eight Indonesian companies entering the e-commerce industry – namely PT Mitra Adiperkasa Tbk (MAP), PT Sumber Alfaria Trijaya Tbk (AMR), PT Erajaya Swasembada Tbk (ERAA), PT United Tractors Tbk (UNTR), PT Elang Mahkota Teknologi Tbk (EMTEK), PT Trikomsel Oke Tbk (TRIO), PT Panorama Sentrawisata Tbk (PANR), and PT Surya Semesta Internusa Tbk (SSIA). Via e27.co
One thing's for sure, Indonesia is volatile. It has that heady mix of risk and opportunity that only the bravest entrepreneurs and VCs can tolerate.
Thanks for joining us in this look at Indonesian cashback and e-commerce news. For more country, sector, VC, innovations and new technology news, simply subscribe and, Monday to Friday, you'll get a brief summary of global cash back and e-commerce news in your inbox.
Tomorrow, watch for an in-depth look at e-commerce logistics and delivery challenges and opportunities in the US and across Asia.