Today we're examining news and new developments in retail and consumer payment systems, technologies and Innovations on the horizon. A Digital Transactions article questioned Millennials' full and future commitment to cashless payments. Mobile payments through phone-agnostic beacon systems will grow 210% in the UK according to a report in BetaNews. Waitrose opened a UK grocery store where shoppers can only pay by card or mobile phone while a new Tesco app lets shoppers pay by mobile for up to £400 ($570) of groceries. A Money/CNN reporter did a report on paying by mobile for everything in a day in Beijing and eye opener for American audiences.
The Guardian profiled Curve a payment app that consolidates all financial accounts into one system and was profiled at the Money2020 show in Europe. 70% of consumers said cashback was the most important reason for choosing a credit card. Two American Express cards are offering up to 10% o some Singapore credit card holders. Getex is Malaysia's newest and already third largest cashback venture. CNET looks at cashback promotions and still finds them popular and suggests ways to double and triple rewards. Craigslist rival OfferUp is testing mobile payments to sellers in Seattle. Juniper Research says global value of mobile and wearable contactless payments will reach $95 billion by 2018 up from just $35 billion in 2015.
New Rules For Our Cash's Digital Future
This same survey even questioned whether Millennials were as committed to digital payments as others have concluded. For example, the Digital Transactions article noted, "While 57% of young adults surveyed reported using more payment methods than before, 45% said they are more likely to pay more with cash now than they were a few years ago," the company said. It would seem that perhaps this demographic is willing to be flexible in terms of the type of payment methods it uses for various situations.
Digital Transactions also offered information from a second survey about the common use of cash on a worldwide basis. In a December 2015 article, the industry publication referenced a report from Retail Banking Research Ltd, a London-based research firm that included 60 countries in its study. It found that "cashless transactions in the aggregate rose 7.6% annually from 2010 to 2014, to 417 billion payments. These included card transactions as well as checks, direct debits, and so-called credit transfers, used in some countries to automatically deposit wages and government benefits." Via inc.com
How phone agnostic beacon technology will revolutionize mobile payments
Mobile payments are gaining momentum in the UK. Apply Pay has an initial monopoly, Google recently announced its UK launch and Samsung is planning to follow suit later this year. Countries across the globe are increasingly moving towards cashless societies thanks to advances in contactless payments. The UK is a leader in contactless payments and, thanks to technology such as Oyster cards, mobile payments are catching on quickly.
Instead of carrying a physical wallet with cash and bank cards, mobile wallets are becoming an increasingly popular method of payment.
The death of the wallet
Mobile payment apps have added a new and convenient way for people to pay for goods and services. The total value of proximity mobile payments is set to see a significant growth of 210 per cent in 2016 and has the power to revolutionize the shopping experience, making payments more convenient and faster. It's an attractive option for brands and customers alike as it makes the payment journey for the customer much more simple. Via betanews.com
Waitrose to open store where customers can only pay via card or mobile apps
Stores are pushing to kill off cash despite evidence customers are suspicious of paying by tap and go cards or smartphone apps. Waitrose has opened its first cashless store and Tesco has developed an app to allow shoppers to buy up to £400 of groceries with their phone at the till.
The move is part of a wider drive by banks, retailers, and public transport services to kill off cash. At the same time tech giants, notably Apple, Samsung and Google, have also developed mobile phone apps to allow people to pay with their phone. Barclays has also developed apps and wristbands that can be tapped on till readers to make purchases or pay for a bus ride. Via dailymail.co.uk
How to get by in Beijing without a wallet
In many places, if you leave the house without your wallet, you'll be in a tough spot all day. No way to pay for food, transportation or any of life's other necessities. But in China's largest cities, you can definitely survive without carrying a pocket full of cash and credit cards — as long as you've got your smartphone.
When I lived in the United States, I didn't pay cash very often but I always carried my credit or debit cards. I wrote checks for my rent and paid most of my bills online. China's fast-developing mobile commerce industry is estimated to dwarf that of the U.S., so I set out to see how far a phone would get me in the country's capital. Via money.cnn.com
Are fintechs helping banks evolve or planning a revolution?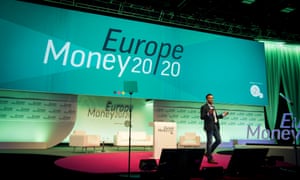 London is the HQ of many of the new fintech businesses present at Money2020 and is attracting entrepreneurs from around the world to set up there. Among them is serial Israeli entrepreneur Shachar Bialick who has founded his latest venture Curve in Shoreditch, East London, to take advantage of the talent available and the UK's financial regulations. The business only began trading in February this year but has gained 12,000 sign-ups and backing from a series of high profile investors, including Ed Wray, Betfair co-founder, and TransferWise co-founder Taavet Hinrikus.
At its core is a new bank card, controlled by an app, which syncs "all accounts into one". In practice this means a user only needs to carry one card but can select a payment type from their mobile wallet. But Bialick says this is just the start for the creation of a very ambitious platform. "Today it enables you to handle all your transactions, credit cards and expenses on the go. But in the future, we see a platform that connects you to all your money, insurance, foreign exchange, different services and goes with you wherever you go," Bialick says. Via theguardian.com
Cashback the 'favoured perk' for credit cards, Invest News & Top Stories
A cashback rebate is the key perk credit card holders have in mind when they choose their plastic, according to a new survey The poll found that about 70 per cent of 739 respondents indicated rebates as an important benefit, followed by dining discounts (53 per cent), and shopping perks (51 per cent).
The respondents, aged between 21 and 39, owned an average of five credit cards each, with 64 per cent of them holding DBS plastic, followed by Citibank and OCBC, at 62 per cent each. Via straitstimes.com
Around 30 per cent chose OCBC as their favourite card, and 22 per cent preferred Citibank. Again, the cashback rebate rate was the main factor, with 44 per cent citing it as the reason for a particular card being favoured. Air miles came a distant second at 13 per cent.
Get 10% cashback with this credit card
Cashback credit cards are a great way to earn money on everyday purchases. While it's not unheard of for credit cards to offer cardholders 5% or even 6% cashback on items, it's nearly impossible to see cashback offers in the double-digits. At least, until now.
American Express recently launched a limited time bonus for two of its cash back cards – Blue Cash Preferred from American Express and Blue Cash Everyday from American Express. Those who apply for either card by June 15, 2016 will earn an impressive 10% cashback at any US wireless telephone service provider, up to $200, in addition to the regular cashback perks each card offers. Cardholders can earn 10% cashback when buying a phone, accessories, or paying a bill at any wireless phone provider from now until December 31, 2016. The 10% back is issued as a statement credit on your card. Via businessinsider.in
Cashback startup Getex unfazed by competition
The cashback space in Malaysia is definitely heating up, with Indian startup Getex joining Shopback and MilkADeal to grab a share of the pie. Its cofounder and chief editor Nisya Aziz said the cashback space is still relatively new in Malaysia and there was space for another player.
"Globally, there are 285 cashback players, and in Malaysia, we have about three. In India, there are more than 10 players," she told Digital News Asia (DNA) in Petaling Jaya recently.
"It's like shopping malls. We have so many shopping malls here in Malaysia, but new ones keep opening up — and people still flock to all these malls. Via themalaymailonline.com
Revisiting cashback services: Do they really work?
Some of the best cashback savings can be found at department stores. Who wouldn't take an 8-percent cash rebate from Macy's? 5 percent on a big purchase using a cashback service. Score! But you can get an even better deal if you work a little harder.
For starters, you may be able to apply other discounts, such as coupon codes you've received via email or found online. Once you get to the checkout page, just insert the code like you normally would. Obviously your rebate will reflect that discounted price, but ultimately you want the lowest total price you can get. (Just be sure to read the cashback service's terms before you click-through to the store, as there may be exclusions when other discounts are applied. Even so, it's always better to get, say, 10 percent off up front than 2 percent later on.)
Even better, pay for your online purchases with a cashback credit card. That's a guaranteed additional rebate. And if you can somehow leverage all three? Triple-dip savings for the win! Via cnet.com
Craigslist rival OfferUp tests mobile payments in Seattle, letting buyers pay sellers inside its app
OfferUp is quietly testing mobile payments for users of its community marketplace in Seattle, giving buyers the option to pay sellers through its app without exchanging cash — and giving itself another potential selling point over Craigslist, the widely used but hopelessly outdated titan of local buying and selling.
The OfferUp mobile payments beta is an option just in Seattle for now, not in other parts of the country where OfferUp is available. It was launched by the Bellevue, Wash.-based startup in partnership with payment processor Stripe. It's available to beta users on transactions of $500 or less.
OfferUp hasn't announced the feature publicly, but payments were enabled for many OfferUp users across Seattle through recent updates to the company's iOS and Android apps. Via geekwire.com
Report: Contactless payments via mobile and wearables to approach $100B by 2018
A new study from Juniper Research has found that the global value of mobile and wearable contactless payments is expected to reach $95 billion annually by 2018, up from less than $35 billion last year, according to a press release about the report.
According to the new research, "Contactless Payments: NFC Handsets, Wearables & Payment Cards 2016–2020," the emergence of a range of connected wearables has piqued the interest of NFC stakeholders. It anticipated that devices such as watches and wristbands would be in the vanguard of these developments, although it cautioned that the sector would take several years to reach critical mass, according to the announcement.
The research pointed out that while nearly 9 million Apple Watches had been shipped by the end of 2015, these numbers were dwarfed by NFC-capable iPhones. As a result, it said that wearables as a whole would not account for more than 2 percent of noncard contactless payments by value in 2018. Juniper questioned the longer term prospects of wearable devices preloaded with credit accounts, such as Barclaycard's bPay range, arguing that such devices represent a greater security risk than those linked to credit or debit cards and protected by a secure element. Via mobilepaymentstoday.