While financial markets in China are in turmoil, the e-commerce market continues to grow, consolidate and show signs of openings for global products and services. We look at highlights of recent e-commerce developments. VentureBurn looks at five China startups to keep an eye on in 2016. China's Baidu is looking for investments in India's e-commerce and tech market which Bank of America Merrill Lynch estimates will reach $220 billion by 2020 from $11 billion in 2015. Chinese travel booking site Ctrip, will invest $180 million in India's MakeMyTrip. Meilishuo.com, a fashion retailer backed by Tencent Holdings, will merge with rival Mogujie.com to form a company with $3 billion in sales.
China's 2015 GDP growth is estimated to finish up 6.9%.  E-commerce shopping site JD.com had $28 billion in sales in 2015 and is projected to reach $40 billion in sales in 2016 according to Seeking Alpha analysis. Alibaba Group and TMall will launch an April consumer electronics show in Shenzhen in partnership with Berlin's IFA. While Chinese consumers are adopting online shopping, luxury retailer e-commerce sites still face a challenge with consumer trust. A report from JP Morgan Asset Management says stocks of Chinese e-commerce companies are down more because of market psychology than market fundamentals.
5 startups to watch in China in 2016
It sometimes feels like China's tech scene is dominated by giant companies. Tencent, Baidu, Xiaomi and the like are behemoth, multi-billion dollar enterprises. It's easy to forget that five years ago Xiaomi was secretly prepping to launch its first phone. In that spirit, we examined five companies that caught our eye in 2015 – and which might turn some heads in 2016.
Dianrong: because China's small-business lending sector was a complete mess
Peer-to-peer lending services exploded in China in 2015 – and no company embodied this trend better than Dianrong. Launched in 2012, the Shanghai-based company focuses on personal and small business loans, sectors that are traditionally handled poorly by China's bureaucratic and risk-averse state-owned banks. Via ventureburn.com
China's Baidu eyes Indian ecommerce start-ups
Baidu Inc is in talks to invest in Indian ecommerce start-ups including Zomato, BookMyShow and BigBasket, a spokesman for China's top online search provider said on Wednesday. "The Indian market represents an enormous opportunity for us to connect more people with services, and we plan to put more resources there in the future," the spokesman said in an email. Baidu declined to comment on possible investment amounts or time frames.
India's technology start-up market is booming as more and more people shop online in a country where about 20 percent of a population of 1.3 billion are connected to the Internet. The ecommerce market could grow in terms of the value of goods sold to $220 billion by 2025 from $11 billion in 2015, according to a Bank of America Merrill Lynch estimate. Via reuters.com
Chinese Travel Booking Giant Ctrip Invests $180M In India's MakeMyTrip
Ctrip, the Chinese travel booking site valued at over $10 billion, has taken a big step in India after it agreed to invest $180 million in MakeMyTrip, a fellow booking service that covers flights, hotels and bus ticketing in the South Asian country.
The investment is in convertible bonds but MakeMyTrip, a 15-year-old company that is listed on the Nasdaq, will allow Ctrip to own up to 26.6 percent of its existing shareholding. Ctrip will also get a seat on the MakeMyTrip board. News of the investment sent the Indian company's share price soaring — it rose by 23.5 percent at the close of trading on Thursday to give MakeMyTrip a market cap of $689.4 million. Via techcrunch.com
Merger will help alliance compete in China e-commerce
China's Meilishuo.com, a fashion retailer backed by Tencent Holdings, is merging with rival Mogujie.com to form a company with $3bn in sales, marking the latest alliance in the country's e-commerce industry.
Mogujie founder Chen Qi will become the CEO of the merged entity, and Tencent will increase its investment, according to a statement by the new company. The combined company,with sales of 20-billion yuan last year, is also valued at $3bn, according to an e-mail Mr Chen sent to employees on Monday. The deal will help the companies compete with Alibaba Group Holding and JD.com, which dominate a Chinese e-commerce industry projected to expand to 3.6-trillion yuan ($547bn) this year. Via bdlive.co.za
China's GDP Growth during the First Three Quarters of 2015
Although China's gross domestic product (GDP) of last year has yet to be released, the country's actual 2015 GDP growth is set to come in at about 6.9 percent – slightly below the target for about 7 percent. According to the National Bureau of Statistics, the country's GDP rose 6.9 percent during the first three quarters this year compared to the previous year, beating economists' estimates for 6.8 percent. It is estimated that the tourism sector contributed over 10 percent to the national GDP growth with a total revenue of RMB 4 trillion.
While the local economy in some of the first-tier cities of China have hit a plateau, China's Go West and Go Inland campaign have led to increased economic activity in its inland and Western regions. Some of China's inland regions saw local GDP growth of over 10 percent, such as Chongqing (11%) and Guizhou (10.8%) in the first three-quarters of 2015. Meanwhile, the establishment of the three new free trade zones in Tianjin, Fujian and Guangdong has greatly contributed to the GDP growth of the three cities. During the first three-quarters of this year, Tianjin's GDP growth hit 9.4 percent; Guangdong's provincial GDP increased 7.9 percent. Earlier today, the Fujian government stated that its 2015 provincial GDP growth rate reached 9 percent. Via bdlive.co.za
JD.com Will Win the E-Commerce War in China | Seeking Alpha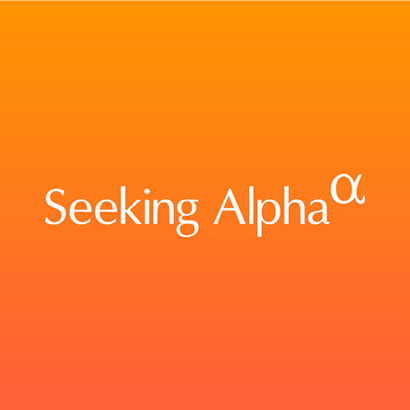 JD's logistical infrastructure (its delivery channel for online goods) will allow it to take a much bigger portion of the Chinese consumer as e-commerce sales grow from $450 billion USD in 2015 to $1 trillion USD by 2020. JD's capable and honest management team coupled with the CEO's vision of wanting to be the most customer friendly e-commerce site draws strong resemblances with that of Amazon's (NASDAQ:AMZN) Jeff Bezos. I believe JD's long-term focus in delivering customer happiness through quality control (no counterfeits), fast delivery speed (90% of deliveries done on the same day), and customer focus will allow it to take 20%+ of the e-commerce market from the current 8%-10% market share.
Business Summary
JD is an e-commerce shopping site with $28 billion in sales in 2015 and an estimated $40 billion in sales in 2016. JD is one of the fastest growing e-commerce sites in China with gross merchandise value (GMV) growing at over 70% year over year. Via Seeking Alpha
Alibaba set to take on Las Vegas by staging rival consumer electronics show in Shenzhen
E-commerce giant Alibaba Group is making a big foray into mainland China's trade exhibition industry this year, with an eye to drum up more business for its online retail operation.
The Hangzhou-based company's Tmall.com business-to-consumer platform has partnered with the organisers of the Internationale Funkausstellung Berlin, more widely known as the IFA, to stage the inaugural "Consumer Electronics China" show in Shenzhen from April 20 to 22. Yin Jing, Alibaba's general manager for 3C products and home appliances, announced that alliance and competitive domestic trade show in his speech last week at the international Consumer Electronics Show in Las Vegas.  Via scmp.com
Luxury brands make cautious entrance into Chinese ecommerce: report
A number of luxury brands have launched ecommerce sites in China within the past year, but online shopping still feels like risky business to many of the country's consumers, according to a new report by FDKG.
FDKG's "Luxury Insights China 4th Quarter" report explains that with less regulation of online sales in China, consumers may have to endure a drawn out dispute if items are not delivered as promised, making each purchase a consideration of not only spending budget, but a weighing of how much can comfortably be lost. While some may still opt for an in-store purchase, a growing interest in online shopping within China is evident in the $14 billion in transactions during Single's Day Nov. 11. Via luxurydaily.com
E-Commerce China Dangdang (DANG) Stock Drops on Retreating Chinese Stocks
E-Commerce China Dangdang (DANG – Get Report) stock is down by 5.03% to $6.80 in mid-afternoon trading on Thursday, as U.S. traded China-based stocks decline today. Global markets are being pressured today after the Shanghai Composite fell 7% and caused trading in China to be halted for the second time this week, the Wall Street Journal reports.
The stock market selloff occurred over concerns about the yuan's devaluation and the Chinese economy. "Investors should bear in mind that the China equity falls are more correlated with short-term psychological factors rather than the underlying China economic conditions," Ben Luk, a global market strategist at J.P. Morgan Asset Management, wrote in a note, according to the Journal. Via thestreet.com