Amazon Prime membership service is a runaway success in 2015. New customers joined in record numbers in the holiday season to take advantage of membership benefits such as free shipping, 48-hour delivery and more. The results are impressive and a wake-up call for retail and e-commerce competitors.
Cowen reported more than 10 million Amazon Prime members in 2015. Prime subscriptions grew more than 3 million members in just one week in December according to BloomReach. 200 million items shipped for free to Prime members? Impressive or what? And, 70% of Amazon customers shop via mobile devices. By 2020, Macquarie Capital analyst Ben Schachter says 50% of Americans will subscribe to Amazon Prime.
RBC and Cowen estimate Amazon now has 80 million Prime subscribers globally. Investors Business Daily reports 38% of US households now use Amazon prime service. A January $73 sale price on Amazon prime memberships is attracting attention and new subscribers. What new US Prime members get? Try free two-day shipping, Prime Video, Music, Photos and Kindle Owners' Lending Library. While services vary by market, Fast Company explains the differences between US, UK, Spain, Japan, Italy, Germany, France, Canada, and Austria Prime services.
Amazon Prime is in nearly 41 million U.S. households
About 10 million U.S. households joined Amazon.com Inc.'s Prime program between December 2014 and December 2015, pushing total U.S. subscribers to nearly 41 million, according to a new estimate from Cowen & Co. investment bankers. That's equal to approximately 38% of all U.S. households connected to the Internet, or 2 in every 5 such households. Cowen's estimates are based on a monthly survey it conducts of 2,500 U.S. consumers.
Prime customers are eligible for free 2-day shipping and access to a growing array of other benefits, including streaming video content, e-books, photo storage and music. Standard pricing for a Prime membership in the United States costs $99 a year, although Amazon occasionally offers discounts to gain new signups. For example, the price starting tomorrow and running through Sunday is $73, part of a promotion Amazon says is to celebrate one of Amazon's original programs, "Mozart in the Jungle," which won two awards at the 73rd Annual Golden Globe Awards on Sunday. Via internetretailer.com
Here's what those 3 million new Amazon Prime members were after (and it isn't low prices)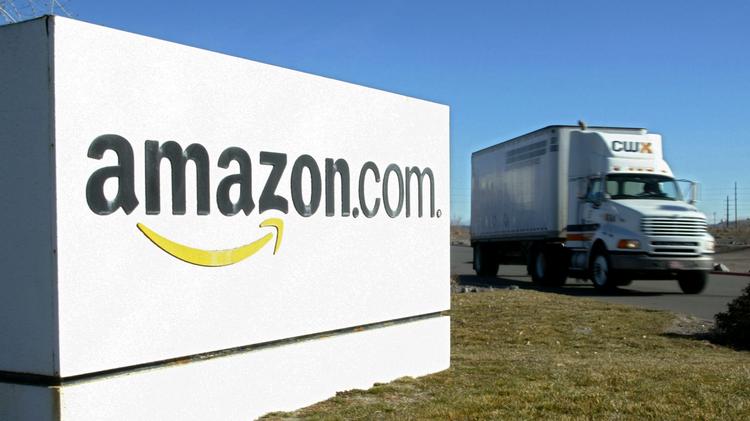 Amazon's subscription-based Prime service grew by more than 3 million members in one week, the company announced Sunday. According to analysts, those Amazon (Nasdaq: AMZN) customers aren't only after lower prices. "The reason people like Amazon isn't because of price anymore, it's because of customer service," said Pat Johnson of Seattle-based retail strategist firm Outcalt & Johnson.
Amazon added more than 3 million subscribers in one week during the holiday.
A recent study from Silicon Valley-based BloomReach – the firm which earlier this year said customers are no longer "Googling" products, but "Amazoning" them– found 43% of U.S. shoppers said the main reason they use Amazon is the retailer's ability to "intuitively find or predict exactly what they want more quickly." Only 33% listed lower prices as the biggest driver for choosing Amazon. Via bizjournals.com
Amazon Prime Subscriptions to Hit Half of American Homes by 2020
Amazon.com, Inc. (NASDAQ:AMZN) has left little doubt that it is the undisputed leader in the online-retail realm, as it is now expected to account for over half of all ecommerce transactions that occurred in the US in 2015. In a telephonic interview with CNBC yesterday, Macquarie Capital analyst Ben Schachter attributed this dominance to Amazon's Prime service subscriptions.
As per his analysis, when the ecommerce industry experiences a growth of $1, Amazon will collect a share of 51 cents from this growth. He forecasts the company's sales to turn out to be $88 billion this year, up 33% from the $66 billion it registered last year. This estimate accounts for almost 4% of all US retail sales in 2015, including sales from both third-party vendors that use its online market platform, and from Amazon itself. It must also be noted that the ecommerce giant's Black Friday 2015 sales accounted for 36% of all online sales. Via bidnessetc.com
Happy Holidays for Amazon Device Sales and Prime Service
More than 3 million people joined Amazon Prime in the third week of December alone, 200 million items were shipped for free to Prime subscribers, and more than two times as many Amazon devices were sold than last year as part of Amazon's 2015 holiday season, the online retail giant said today.
70 PERCENT OF CUSTOMERS SHOPPED ON MOBILE
Christmas Eve became the biggest ever day for Prime Now deliveries, and Prime Video also saw an uptick in usage, doubling the amount of hours streamed during the holiday period in 2014. A record number of movies were watched on the service, with the most viewed — The Hunger Games: Mockingjay Part 1 — appearing to be a victory over major rival Netflix, which lost the US streaming rights to the wildly popular movie series in August. As Netflix has found success with original shows like Orange is the New Black and Jessica Jones, Amazon has followed its path — its original series The Man in the High Castle became the most watched TV season ever on Prime Video.
In addition to showing the growing market penetration of Prime, Amazon's sales data also shows a shift toward mobile. Almost 70 percent of Amazon.com customers shopped on a mobile device during the period, with the number of US-based Prime members using a smartphone to buy items more than doubling from last year's total. The number of customers using Amazon's mobile app also doubled from 2014's total, and on Cyber Monday, the retailer said it was processing 33 electronics orders per second from a mobile device. Via news.investors.com
Could Amazon Have Reached the Hundred Million Prime Members Level Over The Holidays?
Yesterday, before our markets opened for the final week of trading in 2015, Amazon said that in the third week of December, they had 3 million new member additions (globally) to their Prime Service. In addition, the company reported its busiest holiday ever for Amazon Canada and that its Prime Video service saw video viewing hours doubled from year ago levels.
As of September of this year, RBC Capital's Mark Mahaney estimated that Amazon had 50 million Prime subscribers within the U.S. and an additional 10 to 20 million overseas. In September of 2014, his firm's survey had indicated that Amazon had 50 million Prime members around the world with between 30 million and 40 million in the US. Via forbes.com
Amazon Prime: 38% Of Households Are Members
Amazon Prime, the e-commerce giant's subscription membership service, is now being used by 38% of American households, according to Investors Business Daily. As part of the company's subscription service, Amazon Prime, users can access streamed movies, TV shows and Amazon's original productions, in addition to free two-day shipping on orders.
Investment bank Cowen, which surveyed 2,500 U.S. shoppers, said in a research report Wednesday that Amazon Prime had 41 million members in December, a 32% increase from the same month a year earlier. Cowan partly attributed the growth to a Black Friday-like sales holiday Amazon held for Prime members over the summer that attracted new subscribers. Some estimates peg Amazon's worldwide Prime membership at 80 million. Via fortune.com
Amazon Prime Subscription on Sale This Weekend: Is It Worth It?
Have you been thinking of pulling the trigger on an Amazon Prime subscription? This might be the weekend to do it. An Amazon Prime subscription normally runs consumers $99 per year. It might seem a bit hefty for most families until you realize that a Netflix subscription, when the monthly payments are added up, runs just over $95 per year for the lowest cost plan….
So, why would you need or want an Amazon Prime subscription? For this weekend only, Amazon Prime is on discount. New users will only pay $73 for a one year subscription to the Amazon Prime service. Via inquisitr.com
Amazon Prime Price Drops to $73 This Weekend
Between Friday January 15, 2016 at 9PM Pacific Time and Sunday January 17, 2016 at 11:59PM local time, Amazon is offering access to season one and season two of its exclusive show Mozart In The Jungle for free to everyone through the Amazon.com/mozartinthejungle website and the Amazon Video app for TVs, mobile devices and connected devices. Amazon is also dropping the price of Amazon Prime from $99 to $73 during that same time. The price drop is in celebration of Mozart In The Jungle's victories at the 73rd Annual Golden Globe Awards.
Amazon Prime includes free two-day shipping, Prime Video, Prime Music, Prime Photos and Kindle Owners' Lending Library. Earlier this week, Amazon also said it was offering Prime users an automatic 20% discount for all video game pre-orders and physical new releases. Via forbes.com
What Amazon Prime Is Like Around the World
Amazon Prime launched just over 10 years ago, and it's fair to say that customers love it. Although the company has been cagey about subscriber numbers, it's safe to say there are tens of millions of subscribers who use Amazon for everything from streaming television shows to easy home delivery.
What many Amazon customers might not realize, however, is that Amazon Prime isn't just an American thing. Amazon offers Prime services in a number of global markets. According to an Amazon representative, the company currently offers Amazon Prime (renamed Amazon Premium in several markets) in the United States, the United Kingdom, Spain, Japan, Italy, Germany, France, Canada, and Austria. Although Amazon declined to discuss member demographics in individual countries, here's a look at how Prime works in different countries. Although fast shipping, free photo storage, and early access to sales remain the same in each country, the specifics can vary dramatically. Via fastcompany.com
All Amazon – all the time?
Amazon is everywhere. At least, that's what it must feel like to Amazon competitors. As we identified in yesterday's post  "Amazon's holiday e-commerce results impressive," they dominated holiday day e-commerce. Tomorrow, we'll look at their big plans for logistics. It could be an e-commerce competitive tsunami and it could seriously disrupt the logistics industry from postal delivery, couriers and warehousing to shipping, air freight and drone deliveries. Stay tuned.