We're catching up on cashback companies in the news and new developments from around the globe including acquisitions, new cashback credit card launches, possible regulation of cashback in India and intense competition in every market.
Ebates, now owned  by Rakuten, acquired US-based Shopular, a geo- location app that alerts customers to coupons usable at a nearby retail outlet. TechinAsia takes a close look at Flipkart and Myntra's failed effort to take their business app-only. Lesson learned and advantage to Amazon, India. With new regulations will those cashback offers come to a halt in India, NDTV wonders. With $150 million in new VC capital, TechinAsia looks at grocery delivery service Big Basket's success while competitors are struggling or closing.
Price comparison sites are growing in SE Asia's emerging markets but face some unique growth challenges ahead. As it phases out AMEX, Costco's new Anywhere Visa Card by Citi will offer members the option to earn thousands in cashback rewards and benefits. JPMorgan Chase launches a new Freedom Forever cashback credit card. MarketWatch.com looks at whether we are now in a credit card rewards bubble.
Ebates buys mobile shopping app Shopular
E-commerce company Ebates, a subsidiary of Rakuten, acquired mobile product discovery app Shopular on Thursday for an undisclosed sum. Prior to the acquisition, Redwood City-based Shopular raised $13.6 million in funding from backers such as Sequoia Capital, Y Combinator and Quora CEO Adam D'Angelo.
Navneet Loiwal and Tommy Tsai founded the company in 2012 to build proprietary geo-targeting technology that alerts users with relevant deals and coupons when users are near their favorite stores. Following the acquisition, Shopular said it will introduce cashback shopping to its users. Loiwal and Tsai will remain with the company as general managers of the Shopular business, leading technology development and the cashback integration. Via bizjournals.com
It's official: Flipkart's app-only experiment with Myntra was a disaster
One of the biggest stories last year in India was fashion app Myntra, owned by ecommerce leader Flipkart, going app-only. From mid-May onwards, anybody who tried accessing the Myntra mobile site on a browser was redirected to its app. The company said it was meant to improve personalization, but there was a competitive strategy behind it – forcing users to download the app and shutting out rivals.
The average smartphone in India has 32 apps, which is lower than the global average of 42. So if the leading apps occupy that space, there's no room for others to muscle in. At least, in theory. Amazon quickly took advantage. It gleefully thanked consumers for making it the most visited ecommerce site in India.
Flipkart was going down that path with its main ecommerce app too. Its Big Billion Day sale last year was app-only. "On the desktop, the browser was king. Not so in mobile. We're already seeing that. You win in mobile apps, you win everything," said Flipkart co-founder Sachin Bansal, who was the CEO then, at a panel discussion in Bangalore. But the strategy backfired badly. Flipkart's global rival Amazon issued full-page ads in newspapers, gleefully thanking consumers for making it the most visited ecommerce site in India. While Flipkart fiddled with its mobile strategy, the US giant had stolen a march on the web. Via techinasia.com
Will Those Yummy Flipkart, Snapdeal Discounts Now Stop? 10-Point Guide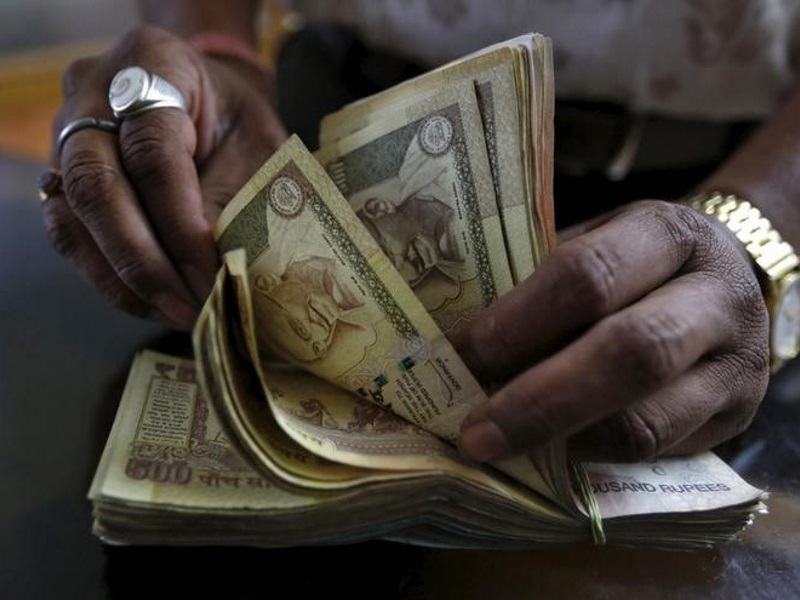 India has, after years of ambiguity, formalized the rules for the multi-billion dollar ecommerce sector. The new guidelines order companies like Flipkart and Snapdeal to provide a "level playing field". Analysts say this means the famous discount model – which hugely benefits customers like you – could be reshaped. Here's your 10-point cheat-sheet to this big story Via gadgets.ndtv.com
Here's why BigBasket is killing it in India while the others struggle
This week, online grocery delivery platform BigBasket raised a fresh round of funding worth US$150 million led by UAE-based Abraaj Group, even as rivals struggle to get a grip on what is expected to be a multi-billion dollar business.
BigBasket, which rivals Grofers, PepperTap, and others, will use the newly raised money to ramp up its express delivery segment, get into more cities, and increase its product offering range, the Abraaj Group said in a statement. Ola, Paytm, and Flipkart all shut their grocery delivery businesses, while Grofers and Peppertap have scaled back.
Food and grocery sales account for more than two-thirds of all retail sales, according to consultants Technopak. The overall figure is expected to hit US$686 billion by 2020. It is easy to see why the online grocery delivery has been courted by everyone from Flipkart to Ola, to smaller companies like Grofers. Via techinasia.com
Why it's not the end for price comparison sites in SE Asia
With the rise of ecommerce in SE Asia, price comparison sites have had their fair share of media and investor attention.
What are price comparison sites?
Price comparison sites have been around since the early days of the Internet. These are websites that compare prices across ecommerce sites, and where users can see which sites offer the best prices for their desired items. The earliest price comparison site was BargainFinder, developed by then Andersen Consulting (now Accenture).
In emerging markets, where ecommerce is in its early stages, price comparison sites are often used by consumers to compare prices of electronics and home appliances. In more mature markets, price comparison sites still exist, but don't play a pivotal role in the purchasing decision anymore. This is due to sites like Amazon and JD becoming the de facto destinations for users to shop at the best prices. On the other hand, with the plethora of brand-name stores available, coupon sites like RetailMeNot have risen in popularity, as well as product discovery platforms like Polyvore and Lyst. Via techinasia.com
Costco unveils cash-back rewards with new Anywhere Visa Card
Costco customers will soon say so long to AMEX and hello to new rewards with Visa credit cards starting in June. Costco Wholesale's new Anywhere Visa Card by Citi will offer members the option to earn thousands in cash-back rewards and benefits with its new credit card as of June 20, according to Citi.com.
The new Visa card, offered to members free of charge, will be mailed beginning in May. There is no need to apply for the new card. The card replaces the company's current AMEX credit cards. Costco customers can earn rewards on everyday purchases at the club, on everyday purchases gas, travel, dining, and more. Rewards may be earned using the card anywhere, not just at the members-only warehouse club. Via sun-sentinel.com
JPMorgan follows competition with richer cashback credit card
JPMorgan Chase & Co will offer a richer cash-back credit card in April to better compete against products from Capital One Financial Corp and Citigroup Inc. The new "Freedom Unlimited" card will pay back 1.5 percent on all purchases, a higher standard rate than its current Freedom card, Pamela Codispoti, president of Chase Consumer Branded Cards, said in an interview.
The new card is the latest salvo in credit card wars that have escalated in recent years due to new regulations imposed on other bank businesses after the financial crisis.
Capital One's Quicksilver card is currently the best cash-back card for customers with limited, fair or good credit scores, according to cardhub.com. It pays back 1.5 percent. Citi's Double Cash Card, which pays 2 percent, is rated best for people with excellent credit. Via reuters.com
Are we in a credit-card rewards bubble?
As US consumers have become more confident, credit-card companies have become more generous in their sign-up offers; the average cash incentive to sign up for a card in the fourth quarter of 2015 reached $161, up from the average of $100 that became common after 2011, according to Mintel's research. American Express AXP, -0.51% helped drive that average higher in recent months, because the company is offering up to $500 in cash back for its Blue Cash Everyday Card, during the aftermath of the credit-card company's split with Costco COST, +1.51% , when it lost a large portion of its customer base.
"We're seeing unprecedented levels of rewards, whether it's in points or cashback," said Matt Schulz, a senior industry analyst at CreditCards.com. "Whenever things are at unprecedented levels, they don't tend to last forever."
A similar "bubble" happened with cashback rewards in 2011, Davidson said. In that year, many issuers were offering new cards with increasingly generous rewards, pushing the average cash incentive for signing up to $197. The companies couldn't keep up, and the average came back down to $100. Another reason the rewards gravy train may not last? In 2016, credit-card issuers will likely feel some pain from Federal Reserve rate hikes. Via marketwatch.com
Are you keeping up with cashback industry news?
Trying to keep up with new cashback industry developments around the world? Get free, weekday updates on global cashback, e-commerce, mobile, retail and VC investment news globally. Just sign up at the top right of this page.