Our focus today is on venture capital investment highlights from a cross-section of global markets including SE Asia, India, Latin America, Korea and Russia. We've captured a valuable collection of reports starting with CB Insights' Q3 2015 report which shows VC investment in Asia at an all time high of $13.5 billion. You'll want to check out Upfront Ventures top 141 unicorns in an infographic produced by CB Insights. With $152 billion in assets, Ontario Teachers' Pension Plan, Canada's largest single-profession pension plan, acquired shares in Indian ecommerce firm Snapdeal. Investments in Fintech in SE Asia in Q3 2015 totaled more than $3.5 billion according to Accenture.
Top VCs appear to be looking again at investing in Latin American technology and ecommerce companies, after putting in more than $10.39 billion in 2014 according to Latin America Private Equity and Venture Capital Association (LAVCA).  TechCrunch reports that consumers high rate of adoption technology and social media in Brazil, Argentina and Colombia is attracting new VC interest. US-based global cashback firm Ominto announced a 50 to 1 reverse stock split and plans to list on NASDAQ. With all of its other troubles, Huffington Post looks at the implications of the EU's "digital recession." Tech in Asia takes a look at Russia's startup ecosystem and it's not for the faint of heart. Finally, South Korean VC Marvelstone/10K announces plans to accelerate more than 10,000 startups in the next seven years. can you spell ambitious?
Venture-Backed Companies In Asia Reach All-Time Funding High
500 Startups was the most active VC in Asia in Q3'15
Thanks to its participation in a flurry of early-stage rounds, 500 Startups was the most active VC in Asia in Q3'15. Sequoia Capital's China and India arms rounded out the top 3 with investments in Ele.me and Mia.com in China, and OYO Rooms and BankBazaar in India, among others.
China remains the hottest country in Asia
Investment in Chinese startups exploded in Q3'15, reaching $9.64B in funding on 110 deals. The top cities in terms of activity were Beijing (33 deals, $1.33B funding), Shanghai (23 deals, $1.6B funding), and Shenzhen (14 deals, $761.9M)… Via cbinsights.com
The Increasingly Crowded Unicorn Club
There are currently 141 unicorn companies globally. Recently, Mark Suster and the team at Upfront Ventures published their Venture Outlook 2016 report, which highlighted the insane pace at which billion-dollar companies are being created. With this in mind, we decided to visualize the increasingly crowded unicorn club.
We looked at all still-private unicorns since 2011 and charted them based on when they first joined the unicorn club. While initially the chart shows unicorns being created at a relatively calm pace, the rhythm accelerates noticeably in late 2013 (right around the time Aileen Lee wrote her famous post coining the term unicorn in November 2013). Since then, there has been an explosion in unicorn creation, with over 60 new unicorns in 2015 alone. Via cbinsights.com
Searching for Alpha – Global pension funds start scouting for opportunities in India's startup ecosystem
Soon after Snapdeal closed a $500-million (about Rs 3,300 crore) fundraising round led by Foxconn, Alibaba Group and SoftBank, another unlikely investor was making moves to acquire stakes in the ecommerce company.
Ontario Teachers' Pension Plan (Teachers), Canada's largest single-profession pension plan with an investment portfolio of over $152 billion, avoided the scramble to get on board Snapdeal's rapidly expanding cap table. Instead, it acquired shares in Snapdeal from some of its investors, providing Saama Capital, Ebay and Sequoia Capital with complete or partial exits, a rare occurrence in the country's consumer internet sector.
The transaction was the first by a global pension fund in an Indian ecommerce company, highlighting the increasing attractiveness of the consumer internet sector even for long-term, conservative investors such as pension funds and endowments. Via The Economic Times of India
Asia Pacific based fintech firms gets $3.5b in 2015
Investments in the financial technology space, also known as fintech, in the Asia Pacific region grew to $3.5 billion in first nine months of 2015 from $880 million in 2014, said a new report by technology services company Accenture Plc. on Wednesday. Fintech companies offer technologies for retail, commercial and investment banks, insurers, asset managers and payment services providers in addition to alternative providers of financial services such as digital currency exchanges.
In a report titled 'Fintech Investment in Asia-Pacific set to at least quadruple in 2015', Accenture said the largest share, about 40%, of Asia-Pacific fintech investment deals in 2015 were seen in payments, while the lending space got 25% of the total fintech investment. Via dealstreetasia.com
Top VCs Are Chasing Digital Companies In Latin America
According to the Latin America Private Equity and Venture Capital Association (LAVCA), capital committed to Latin America, dedicated private equity and venture capital funds reached US$10.39 billion in 2014. More surprising, though, is the growth of VC investments deployed. Specifically in 2014, venture capital investors deployed US$525.6 million through 186 transactions in Latin America, an 8.3X growth since 2010.
Early stage investments have grown consistently since 2010, when just US$63 million was deployed in venture deals. Activity in 2014 reflected an increase of 24 percent in capital invested and 56 percent in number of deals compared to 2013. Via techcrunch.com
Producing Unicorns in the Land of Futbol, Samba and El Dorado
Given access to cheap phones, cheap data plans and a very gregarious DNA, Latinos proved that they were insatiable with regards to social media and messaging. It's well known that São Paulo, Rio de Janeiro, Buenos Aires and Bogotá individually surpass New York City in terms of Facebook, Skype or Whatsapp users and usage. What's more, Brazilians spend on average 3.8 hours on social media each day compared with 2.7 hours in the United States. It's no wonder the Wall Street Journal called Brazil "The Social Media Capital of the Universe."
New Smart Capital Arrived
Foreign smart venture capital was intrigued by the potential of a very large growing middle class that were early adopters of technology and spent inordinate amounts of time on the Internet. Via TechCrunch
Ominto Announces 1-for-50 Reverse Stock Split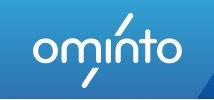 Ominto, Inc. (OTC PINK: OMNT), the global leader in online Cash Back shopping, today announced that it will effect a 1-for-50 reverse stock split of its common stock. Effective on November 6, 2015, each 50 shares of Ominto's issued and outstanding common stock and equivalents will be converted into 1 share of common stock and will begin trading on a split-adjusted basis.
The reverse stock split will affect all issued and outstanding shares of the Company's common stock, as well as common stock underlying stock options, warrants and preferred stock outstanding immediately prior to the effectiveness of the reverse stock split.
The reverse stock split will proportionally reduce the total number of shares outstanding from approximately 537 million to approximately 11 million. The purpose of the reverse split is to raise the per share trading price of Ominto's common stock to gain compliance with the per share minimum bid price requirement for listing on NASDAQ. However, there can be no assurance this desired effect will occur or be maintained. Via marketwired.com
Europe's Other Crisis: A Digital Recession
In our research on the state and pace of digital evolution worldwide, we have found that the old continent is in the midst of a "digital recession." Of the 50 countries we studied in our Digital Evolution Index, 23 were European (not counting Turkey). Of these, only three, Switzerland, Ireland, and Estonia, made it to a commendable "Stand Out" category – which means that their high levels of digital development are attractive to global businesses and investors and that their digital ecosystems are positioned to nurture start ups and internet businesses that can compete globally.
Fifteen European countries have been losing momentum since 2008 in terms of their state of digital evolution – this is what we mean by a digital recession – with the Netherlands coming in dead last in our momentum rankings. European countries occupy the nine bottom spots in our list of 50. Plus, the digitally receding countries include large economies like Germany, the UK, and France, as well as Finland and Sweden, Scandinavian tech powerhouses that were the early leaders of mobile telephony. Across the rest of Europe, the state of digital evolution has been mediocre and the pace of improvement, tepid. Via huffingtonpost.com
Rough guide to Russia's tech scene 2015
Russia just held its biggest yearly technology and innovation fair, called Open Innovations, in Moscow. Tech in Asia was invited to take a look around. (Disclosure: flight and accommodation was sponsored by them).
Let's not kid ourselves. A few days in the capital don't paint a comprehensive picture of Russia's startup ecosystem. But based on chats with entrepreneurs, VCs, journalists, and tech community builders, we've come out with a rough guide to understanding Russia's tech scene Via techinasia.com
Korean VC wants to accelerate 10,000 startups in 7 years
Korean venture capital firm Marvelstone has announced plans for 10K, its affiliated accelerator-incubator program for startups. 10K says it aims to accelerate 100 startups in each of 100 planned centers across Asia – a total of 10,000 incubated ideas, hence the name. The accelerator claims it will do this by combining the models of Wework, a US chain of co-working spaces, and American accelerator Y Combinator (Disclosure: Both Marvelstone and Y Combinator are investors in Tech in Asia. Check out our ethics page for details).
10K will start with the more modest (and manageable!) goal of accelerating 10 startups in 2015. By 2017, it wants to have 50 centers, averaging 15 startups a year per center according to Joe Cho, founder of 10K and chairman of Marvelstone. Joe estimates it will need about US$100 to 200 million to have the 100 centers it wants. 10K has so far raised US$3 million, coming from Marvelstone's partners. Joe says 10K doesn't need to raise anymore this year. Ultimately, the 10,000 startups target will be achieved within seven years, the company forecasts. Via techinasia.com
Golden Equator Capital raises $40m technology fund, $40m realty fund
Singapore-based asset management and private equity firm Golden Equator Capital is set to close its first technology and innovation fund at around the $40 million mark, and has also initiated work on raising a larger follow-on fund with a $100 million target, that will invest in Asian tech startups and consumer internet firms….
"We will also be starting with our Technology and Innovation Fund-II next year, and we are looking at a $100 million range," she added. The focus areas for these funds will be companies creating internet media and social networking applications, sustainable technologies, biomedical sciences, e-commerce and financial software. Golden Equator Capital will make investments between $500,000 to up to $3 million in tech startups, with average ticket size being around $2 million. Via dealstreetasia.com
What's Ahead?
We hope you liked this worldwide VC roundup. A global perspective helps keep startups and established companies alike fresh and also points to potential new business opportunities for savvy companies looking to expand into new markets. We've got lots more industry news in the days ahead, so don't forget to subscribe to receive more daily news you can use.