It's Friday and today we're exploring why mobile matters in every market, especially developing countries and for mobile's impact on e-commerce globally. Pull out your smartphone and let's get started. eMarketer says SE Asia has more than 807 million mobile message app users. Imagine? In India, Yatra finds mobile apps key to their travel booking business reinforced by Arcana research reports that 41% of traveling the country is booked online. Paytm is splitting its digital wallet and e-commerce business into separate apps. Forrester projects mobile will help drive e-commerce to 14% of US holiday sales. Another Forrester report analyzes seven e-commerce trends ahead for 2016 including mobile shopping and logistics challenges.
In Korea, Statistics Korea reports that e-commerce is somewhat flat but mobile sales grew by 64%. Custora E-Commerce Pulse reports 18.7% of all e-commerce orders in Q3 2015 were placed on phones — up from 12.2%. Bank of America Merrill Lynch report will reach $220 billion by 2025 in India. Speaking of mobile shopping, Alibaba sold an amazing $14.3 billion in Singles Day sales in its one-day promotion in China and 70% of sales were on mobile. According to Javelin, shopping through mobile devices is forecast to grow to a 42% share of online commerce by 2019, reaching $218 billion in sales. IBM reports 22.6% of 2014 Christmas sales were via mobile. A RetailMeNot study says 57% of consumers use their only once per month and 21% do not have apps installed.
China, India Lead APAC in Mobile Messaging App Audience Size
Asia-Pacific accounts for more mobile phone messaging app users than any other region in the world, based on eMarketer's first-ever forecast for this audience. Thanks largely to the huge base population of the region, nearly 807 million mobile phone messaging app users call Asia-Pacific home this year.
The largest chunk by far are in China, which is home to nearly half of the total regional population of over-the-top messaging app users. But the fastest growth is in the region's second-largest mobile messaging app market. India will continue to have the highest growth rates throughout the forecast period, of nearly double the regional average. Via emarketer.com
Mobile apps key medium to book holidays and avail deals
Indians are starting to take their holidays seriously, in a large part due to online travel portals and mobile apps. According to a recent report by Arcana, a global research and analytics company, in 2014, 41% of gross travel bookings in India took place online. Sharat Dhall, president, Yatra Online Pvt. Ltd, the second biggest online travel portal in India with 20% of market share, talks about changing travel trends, including online deals, short holidays, budget trips, and more. Edited excerpts.
What are the trends in the travel industry; where are Indian travellers holidaying?
We are seeing a change in the travel pattern of people. Up until a few years ago, travel was considered a discretionary spend. This mindset is now changing with the increase in disposable incomes and people's willingness to spend more. With a lot of long weekends, people are taking short trips, especially younger travellers. Today, we find that people are travelling through the year; they are taking many shorter breaks, looking at the destinations that are a few hours' distance away. They are also going for more experiential holidays. Budget travel is on the rise, where people are willing to compromise on accommodation and travel expenses. People are looking for more adventure and more destinations to fulfil their adventurous streak. On the international side as well, there is a pick up in people choosing to travel to more offbeat destinations. Here, too, people are experimenting. We are seeing places like Vietnam, Cambodia, Eastern Europe and Australia becoming popular among Indian travellers. Via dealstreetasia.com
Paytm to split mobile wallet and e-commerce into seperate apps
Electronics payments company and marketplace Paytm is splitting its digital wallet and e-commerce business into separate apps, and will focus on shopping with the current app, said a report in The Times of India.
The development comes two days after payments solution provider Oxigen disclosed its plans to hive off its online business that runs Oxigen wallet into a separate company called Phi Enterprises, and to bring all offline activities under Oxigen Services. Besides focusing on shopping, Paytm's current app will also prompt users to download the independent app for wallet use. However, the company will continue to offer wallet option for some time on the current app.
The firm is currently doing pilot runs for the second app slated for launch in January, the report added. The payments market has reached the long-tail of Indian consumers, where the app requirements are different from that which urban English speaking customers needed, said Vijay Shekhar Sharma, founder of Paytm. Via dealstreetasia.com
Forrester Forecasts Mobile to Drive Ecommerce to 14% of Holiday Sales
Armed with smartphones and a hunger for whatever turns out to be this year's Rainbow Loom or Emoji sweatpants, Forrester Research expects that Americans will spend $95.5 billion online this holiday season, a jump of 11%. And while ecommerce accounted for about 10% of all sales for most of the year, the research firm expects that share to rise to 14% for the months of November and December.
That's a significantly bigger increase than the 6% to 8% increase in ecommerce predicted by the National Retail Federation. It also reports a growing disenchantment with Black Friday, based on tracking comments in social media, while Cyber Monday seems to be gaining popularity. Via mediapost.com
7 ecommerce trends to watch out for in 2016 Ventureburn
According to Forrester, consumers will spend US$327-billion per year on online shopping by 2016. It is, therefore, crucial to stay abreast of the developments in this field and tap the market.
Mentioned ahead are a few trends that are expected to evolve over the course of the coming year including mobile shopping, multichannels, big data analytics, B2B content selling and logistics challenges. Via ventureburn.com
Retail E-commerce and Mobile Sales Grow in South Korea – eMarketer
The total retail market in South Korea is barely budging, but it's a whole other world online—and especially on mobile—according to July data. Retail Sales* in South Korea, by Segment, July 2014 & July 2015 (trillions of South Korean won and % change)
Statistics Korea (KOSTAT) reported that as of July, total retail sales were up by just 0.5% year over year in the country. Business-to-consumer (B2C) ecommerce sales, however, grew more than 40 times as fast over the same period. On mobile, growth was even more rapid, amounting to a nearly 64% increase in sales between July 2014 and July 2015. Via emarketer.com
3 Interesting Takeaways From Q3 2015 E-Commerce
It goes without saying that shoppers have increasingly been turning to mobile devices to make purchases. While you might speculate an even split between phone and tablets, mobile phones have actually been gaining ground as the screen of choice for mobile shoppers.
In fact, 18.7% of all e-commerce orders in Q3 2015 were placed on phones — up from 12.2% during the same quarter last year. While the share of transactions made on tablets has dipped slightly, the shift in behavior comes primarily at the expense of desktop computers. While becoming mobile-friendly is a great first step, increased competition on mobile has raised the bar for retailers. Now is the chance to improve the more granular aspects of the mobile shopping experience. Via marketingland.com
E-commerce market might touch $220bn GMV by 2025
India's e-commerce market is expected to witness significant uptrend in the coming years and touch USD 200 billion in terms of gross merchandise value (GMV), says a Bank of America Merrill Lynch report. The global financial services major said the e-commerce sector's GMV forecast is likely to increase on improving telecom infrastructure, faster adoption of online services and better variety and convenience and the number of shoppers is likely to touch 530 million.
"We estimate 2025 GMV now to be 10 per cent higher at USD 220 billion," BofA-ML said in a research note, adding that "the faster and reliable 4G networks (due to higher capex by telco operators) would help accelerate online sales". BofA-ML further said "we expect structural changes to consumer usage patterns with increasingly consumers preferring to buy online at the expense of offline companies". Via business-standard.com
Alibaba raked in a mind-boggling $14.3 billion on Singles Day
China's Singles' Day, which has become the world's largest online shopping event for the past three years, netted Alibaba 91.2 billion yuan ($14.3 billion) in sales, the company said on Thursday at the close of the 24-hour bonanza. By half day on Wednesday, the Chinese ecommerce giant had already crossed last year's event takings of $9.3 billion. Alibaba's main competitor JD.com processed 32 million orders on the day, although it didn't reveal sales revenue.
The majority of sales at nearly 70% were made over mobile phones, at 62.6 billion yuan ($9.8 billion), the company said. Forrester analyst Xiaofeng Wang pointed out that Chinese consumers are already quite accustomed to buying via their phones. In a survey recently conducted, Forrester found that 76% of buyers from metropolitan China bought their goods online via mobile phones. Via mashable.com
Fundamental shifts seen in POS, digital shopping
With the tailwind provided by Apple Pay and Android Pay to motivate merchants to upgrade their point-of-sale terminals for contactless EMV transactions, virtually all EMV terminals manufactured in the past few years come with the hardware for contactless transactions at no extra cost. On the ecommerce side, mobile is rapidly displacing laptops and desktops. Shopping through mobile devices is forecasted to grow to a 42% share of online commerce by 2019, reaching $218 billion in sales.
Javelin believes that the holiday shopping season will be fueled by mobile shopping. It will also open the door to alternative payment providers who are ready with a frictionless checkout experience. "Instead of heading to stores for the last-minute gifts, shoppers will pull out their phone on the way to the party and order a last-minute gift," says Moeser. "Consumers are clearly opting for shopping using the smaller screen while on the go. Single-click transactions are the holy grail of alternative payments providers, as speed of the transaction is one of the top reasons consumers choose an alternative payment options." Via bankingexchange.com
Do E-Commerce Apps Really Make Money?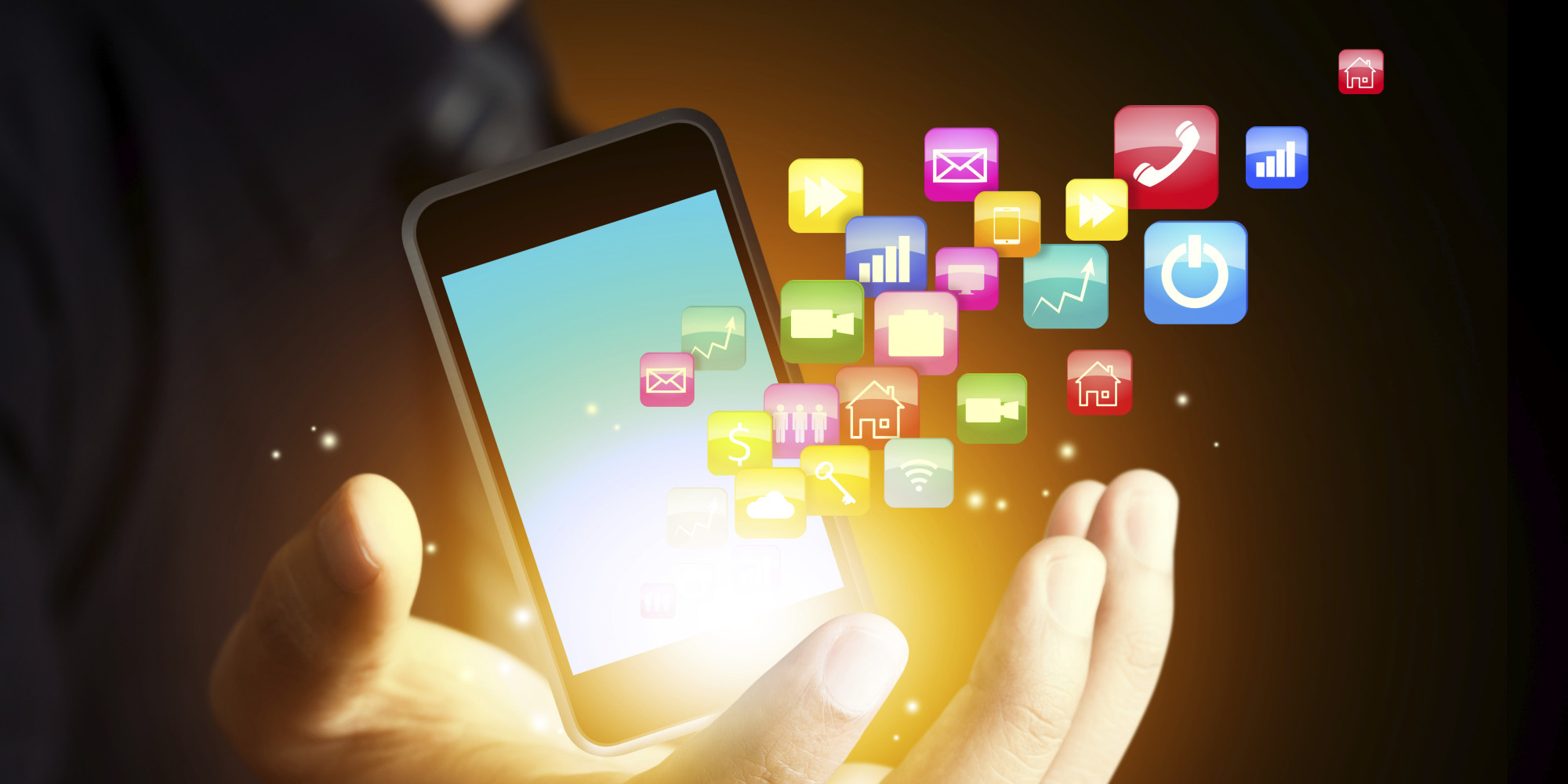 Some mobile commerce apps are even redefining how people purchase goods and services and even changing the way regular business are operating. According to this IBM report, mobile accounted for 45 percent of all online traffic during the 2014 holiday season, and online sales from mobile devices accounted for 22.6 percent of the total.
Implications of Infrequent Use of Mobile Apps
As pervasive as mobile use has become, did you ever consider that mobile shoppers use retail apps on their mobile devices very infrequently? A study by RetailMeNot noted that 57% of mobile shoppers use their apps once per month or less and 10% say they use their apps once daily. That use is quite sporadic compared to the number of users who have only one or two retail-based apps on their mobile devices at any time. In the same study by RetailMeNot, only 39% have one or two apps and 39% report of having more. Would you believe that 21% of consumers don't have any e-commerce apps on their devices at all? Via huffingtonpost.com
We hope that this research and these articles help you navigate the mobile minefield. Mobile matters because consumers continue to adopt it in developing markets to a huge degree and growing in mature markets. Stay tuned. We'll keep you up-to-date on this year's Merry mobile sales season..