This week's Cashback Industry News starts with a look at new developments in e-commerce and retail. Nielsen's Q3 global consumer confidence index is led by India with 131 points, the US with 119 and the Philippines 117. Just three months after launching, Jet.com reaches one million customers while it considers an IPO. Amazon has a substantial lead over other online retailers such as Walmart and Target, though Macy's and Nordstrom are coming on strong. Gartner reports that e-commerce in India makes up less than 1% of the total economy.
PSFK Labs highlights the importance of omni-channel marketing and identifies ways that Neiman Marcus  department store has upgraded the customer service experience. ExpertMarket shares an infographic showing the biggest online spenders starting with Hong Kong ($2868), Norway ($2448), Israel ($2171) and US ($1757).
India pips US to become No. 1 in global consumer confidence index: Nielsen
India continued to lead the global consumer confidence index in the third quarter with 131 points same as the previous quarter. It is followed by United States (119 points), Philippines (117) and Indonesia (116).
Although more than 54% polled said India's economy is still in slowdown zone, its consumer confidence score remained intact at 131, said global information and insights provider Nielsen. Via economictimes.indiatimes.com
Jet.com books more than 1 million customers
Three months into its existence, online marketplace startup Jet.com says it has more than a million customers.
Jet.com co-founder and chief operating officer Nate Faust tells Internet Retailer the company surpassed the milestone about two weeks ago, just two weeks after eliminating its annual membership fee and months before the online marketplace's goal, noted in April, of a million customers by the end of the year. Faust says Jet never charged the initial $49.95 membership fee, so the company hasn't had to issue refunds or deal with backlash from removing it so early in its existence. Via internetretailer.com
Amazon Has Huge Lead Over Walmart, Target in Online Retail
Earlier this year, the stock market value of Amazon.com AMZN 0.57% surpassed that of Walmart WMT 0.29% , a turn of events that many saw as indicative of how badly brick-and-mortar big box retailers have lagged behind in building up their e-commerce. Walmart is now hustling to bridge the gap, pouring billions into its tech to claw back some market share. Target TGT -1.19% , also a laggard, is similarly spending as much on tech as on its 1,800 stores. Both those companies, though, generate digital sales that are still only a small percentage of total sales, and a fraction of Amazon's.
Yet other retailers, particularly Macy's M -3.07% and Nordstrom JWN -1.32% among the department stores have much better numbers to show for it. Those two retailers have become e-commerce powerhouses thanks to early investments in turning many stores into distribution centers that help speed up e-commerce delivery. Williams-Sonoma WSM -0.73% , which does a brisk wedding registry business, gets half its sales online, making it the best retailer by that measure. Via fortune.com
India's E-Commerce Accounts for Below 1 Percent of Retail Sales: Gartner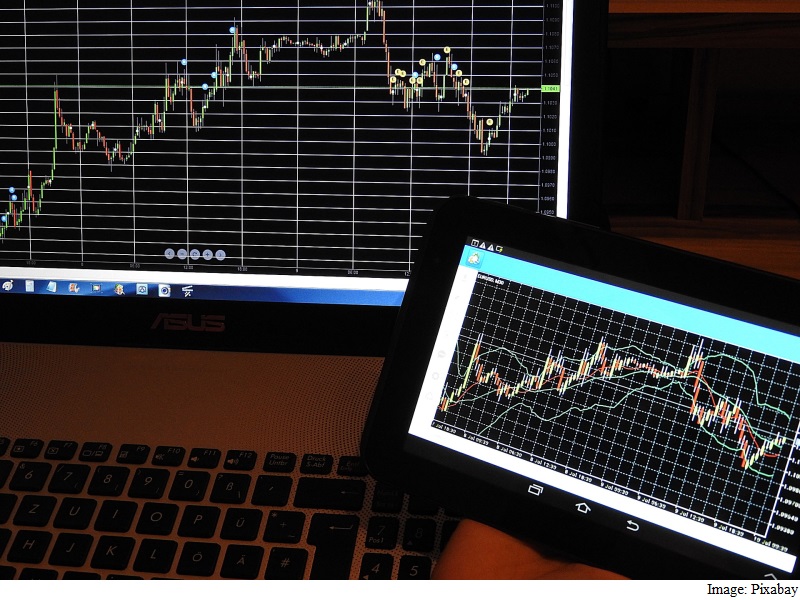 India accounts for less than one percent of the total retail sales despite being the fastest digital commerce market in Asia, growing at 40 percent each year, according to research firm Gartner.
"India represents a $7 billion (roughly Rs. 45,841 crores) digital commerce market, growing at more than 40 percent every year. "Currently, B2C commerce leads the market in India, while B2B is limited to organisations that drive online sales while trying to cut costs in dealing with their partners and distributors," Gartner Managing Vice President Gene Alvarez said in a statement. Digital commerce is the buying and selling of goods and services using the Internet, mobile networks and commerce infrastructure. Mobile commerce is a primary channel for digital commerce in India. Over 40 percent of digital commerce transactions came from a mobile device in 2014, and it is likely to exceed 50 percent in 2015. Via gadgets.ndtv.com
How Global Retailers Are Developing the Customer Experience
Whether it be Starbucks rolling out mobile ordering to eliminate lines at locations around the United States, or Macy's digitalizing the fitting room experience, global retailers have passed the experimentation phase with their omni-channel presence. These companies have the capability to innovate within the physical retail space and are taking full advantage of emerging technologies to integrate digital touch points at every stage of their customer experience. Customers are taking notice of these services, from artificial intelligence to on-demand delivery, which are providing them with the tools to be supported from the beginning to the end of their brand journey.
Neiman Marcus, among brands like Target and Walgreens, is a best-in-class example of a retailer developing a rich retail experience for the customer of tomorrow. In the Future of Retail 2016, PSFK Labs identified the forward-looking ways that the department store has upgraded the service experience. Read the full article in the report to learn about the top brands evolving the customer experience. Via psfk.com
Can a new CEO save struggling Groupon?
Shares of Internet deals provider Groupon plummet 26% on disappointing profit miss, intense competition and poor outlook. Per-share earnings may only reach 1%. Advertisers have complained about losing money on deals. New CEO Rich Williams has big challenges ahead.  Via msn.com
Zomato CEO warns may not meet revenue goal, pulls up sales team
Zomato, the restaurant listing and services company which is valued around $1 billion, might fail to meet its sales target for the current financial year, according to an email co-founder and CEO Deepinder Goyal sent to the staff on Friday. In a long mail that Goyal first sent to the company's sales team and later forwarded to all employees, he talked about the underperformance of the sales team and how it might result in the company missing its revenue targets.
"We are far behind the numbers that we promised our investors for this financial year (year ending March 2016) – our investors have said that so far, we have always delivered what we have promised. We are close to not living up to that for the first time in the last 5 years," Goyal said in the email. Via techcircle.vccircle.com
How Much Shoppers Around The World Are Spending Online
Online businesses are able to benefit from the capabilities to access customer data and see in-depth buying habits to demographic data that can be valuable for optimizing sales as well as increasing customer acquisition and retention.
With ecommerce being a global phenomenon, it can be interesting to dig down to see which countries have taken towards online shopping significantly by spending the most money online in 2015.
Using the data compiled by Statista's Digital Market Outlook we at Expert Market have managed to rank the countries that spend the most money online per average customer. The amounts are all based on US dollars to make it easier for comparison.
We have created the map below to display these numbers across the world and to compare the online spending of different continents. Via ExpertMarket.co
Hope you found today's news valuable and join us again tomorrow for more global cashback, e-commerce, mobile, retail and VC business intelligence.