It's a busy Friday and time for another round-up of SE Asian cashback and e-commerce news. If you are following technology and e-commerce in SE Asia, you won't want to miss these seven startups, including several to watch in Indonesia. A new VC fund –Venturra Capital – launches in Jakarta with $150 million to invest in SE Asia tech.
Tech in Asia highlights 15 top-funded Vietnam e-commerce startups. 12 female SE Asia tech CEOs and their businesses are profiled and another four female tech startup innovators in Pakistan are also highlighted. Finally, we finish up with a taste of WeissBeerger, a Tel Aviv startup that brings together beer and big data – a great way to finish the week.
7 ecommerce startups to check out at Tech in Asia Jakarta
Touted as the next ecommerce frontier is Southeast Asia. With online sales projected to hit US$34.5 billion in 2018, up from a mere US$7 billion in 2013, Southeast Asia has huge growth opportunity for ecommerce, making these very thrilling times for startups to be in this industry.
As the next feature for our Bootstrap Alley booths, we share our picks of 7 Southeast Asian ecommerce startups you can meet face-to-face at Tech in Asia Jakarta 2015 on November 11 and 12. These might just be the game changers of our time. Via techinasia.com
Venturra Capital Is a Big-Hitting $150M Fund for Startups in SE Asia
In a further sign of the increasing maturity of Southeast Asia's startup ecosystem, a new fund has arrived to offer yet more financing options for emerging tech companies. Venturra Capital is a big-hitting $150 million fund announced this week that is focused on the region, where mobile internet adoption is rising rapidly across a cumulative population of over 600 million. Venturra Capital, which is based out of Jakarta, Indonesia, sure has notable credentials. Via techcrunch.com okay
Vietnam's top 15 most-funded ecommerce startups
In Vietnam, the government estimates that ecommerce spending will double each year. Given that last year ecommerce revenues were near US$500 million (though liberal estimates put it at over US$1 billion), the online shopping sector looks lucrative for startups in the decade to come. To see which startups are emerging in Vietnam, we've combed through data and ecommerce funding announcements since 2014 to create the infographic below. Via techinasia.com
How Baidu plans to win Indonesia
Say you are a highly successful web services company and you're looking to expand beyond your home market. Your brand is ubiquitous with search, so obviously your strategy would be to build a mobile app store? This is how Baidu approaches Indonesia, arguably the most important emerging market in SE Asia. Via techinasia.com
12 successful women entrepreneurs in Southeast Asia
Most of today's biggest startups were founded and are run by men. Tech in Asia brings you a list of 12 women who have broken through barriers and overcome obstacles to achieve success in SE Asia's tech industry. Nabilah Alsagoff is the founder and current chief operating officer of Doku, an online payments firm in Indonesia. Via techinasia.com
4 promising female tech founders from Pakistan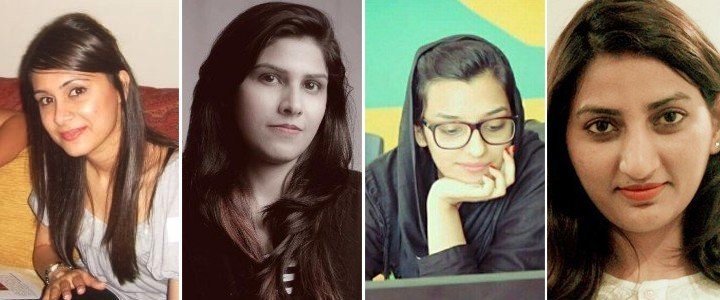 While Pakistan is by no means a vanguard for women's rights across the world, it has to be said that the country has a long tradition of women leading from the front. Pakistan was the first Muslim nation to have a democratically elected female head of state (eat your heart out, America!). Its constitution guarantees a fixed number of seats for women in parliament, and many important ambassadorial positions are currently staffed by women. Women are active in corporate circles, advocacy and rights groups, and increasingly, tech startups. Here are four women who are building innovative companies in Pakistan. Via techinasia.com
Smart beer taps prevent bars running out of beer
Luckily for us, this nightmare scenario could very well be a thing of the past if WeissBeerger has its way. The Tel Aviv-based startup is working on smart beer taps to build connected bars. It works with breweries and bars to provide real-time information and analytics that help with data driven decisions. Basically, if beer inventories are running low, WeissBeerger will step in. Via techinasia.com
What's up next week?
Thanks for following us this week and we hope you enjoyed our in-depth looks at e-commerce in India, China and the US Cashback news and VC investment.
Next week, watch for special reports on cashback mobile apps and an in-depth look at how e-commerce sales are doing in the important festival season in India.
Enjoy your weekend, and as always, your story ideas and suggestions are most welcome. You can reach us easily through our contact page.