So what's the latest with cashback programs these days? As business people, we get mixed messages. Some retailers are having great success with cashback incentives, others are eliminating them to save money, while new cashback credit cards and programs are entering the market weekly. Here's an update of what's new and what's working.
The new Charity Charge credit card allows users to donate their cashback rewards to their favorite charity. Forbes examines a new Consumer Reports tool that helps consumers pick the best cashback credit card. Consumer Reports looks at the cashback features of the new Costco credit card. BW Disrupt interviews Cashkaro CEO Swati Bhargava about the cashback industry and her company's success. Moneyfacts reports on the decline of mortgage cashback programs in the UK. Ally Bank launched its new Ally CashBack credit card just a week after Wells Fargo introduced its cash back credit card.
The Guardian compares a cross-section of cashback grocery shopping apps and finds bargains. Lifehacker looks why you should always redeem your Amazon Visa Rewards points as cashback. A UK startup – RedCrox.com – combines 100% cashback possibilities with sports betting. Initially only in Britain, it launches in July in the US. South Korea's government is offering cashback incentives for energy-efficient appliances. Russian forex brokerage TeleTrade offers its account holders cashback on foreign exchange trading.
This Credit Card Lets You Donate Your Cash Back Rewards To Charity
Now you can put those rewards points you never actually utilize to good use. The new Charity Charge credit card lets users donate their cash back rewards to any nonprofit of their choice, according to a release. The MasterCard issued by Commerce Bank gives cardholders one percent cash back on every purchase, to be given to up to three organizations or K-12 schools of the user's choosing.
"I just want to make doing good part of the routine of everyday living," founder Stephen Garten told Fast Company. "A lot of people are saying 'what's the point of points?' This is an easy way for them to do good in the world."
Americans failed to use around $16 billion in loyalty rewards in 2010 alone — that's almost a third of the total rewards points U.S. households earned that year, gone entirely to waste. Charity Charge, a public benefit corporation, lets people donate those otherwise-wasted points to a higher purpose. Via huffingtonpost.com
How Does the New Costco Credit Card Compare?
If you shop at Costco, you may now have a new credit card. That's because last week Costco switched from providing its customers with the Costco American Express TrueEarnings card to the new Citi Costco Anywhere Visa.
The new card is an improvement over TrueEarnings. It gives you more cash back for gas, restaurant, travel, and Costco purchases. But is it the best cash back card for shopping at Costco or at other stores?
To find out, we turned to our Credit Card Adviser Comparison Tool. We input the amount that the average U.S. household spends per month on gas, travel, groceries, restaurants and other expenses, according to data from the Bureau of Labor Statistics. We assumed that the entire amounts were charged to a credit card. Via consumerreports.org
CashKaro Expects to Cross Rs 1,000 Cr ($150.3 million) in GMV in the Next Year Alone: Says Swati Bhargava
Indian online shopper has grown smarter over the years and 80% of online shoppers typically explore various comparison sites before making a transaction and 90% of them look for coupons & cashback option to supplement their purchase. CashKaro acts as a singular platform where online shoppers can 'Search Product, Compare Prices and Earn DOUBLE benefit of Cashback + Coupons. Our unique feature is the EXTRA CASHBACK that CashKaro offers, making our value proposition the best for customers. Here, Cashback is always paid over and above coupons, ongoing discounts and all other deals offered by retailers. Our "Cash in Bank" model has additionally favoured and accelerated our growth where users can transfer their Cashback into their bank account since its Real Cash or can redeem as Gift Vouchers.
How is CashKaro different from existing ones?
Our first mover advantage has helped us stay far ahead in this game. We are the largest and the only VC funded cashback site in India so that has helped us remain at the top and grow at 30-40% per month. What gives CashKaro an edge over Coupon-only sites is the added "cashback" element that a CashKaro member can earn. While coupon-only sites provide coupons to their members, CashKaro provides the same coupons too but with additional Cashback on top! This makes the savings from CashKaro more than double compared to Coupon-only sites as now members can get both Cashback and coupons in one place. We believe that once you shop through CashKaro you will never shop at a coupon site again. Also, time and again we have introduced new features which enhance user experience and this has strengthened our market leader position. We have also added Product Discovery & Price Comparison feature which empower users to compare various Cashback offers and Coupons at product level, thereby making an informed buying decision across sites. Via bwdisrupt.businessworld.in
Mortgage cashback in decline
Cash rebates were once a great way for providers to stand out in the highly competitive mortgage market, giving borrowers a welcome cash injection at a time when their finances are understandably stretched. Cashback has been a key incentive and could no doubt sway some people to choose one mortgage over another, but unfortunately, such deals are now becoming few and far between.
Indeed, our latest figures show that these deals have begun to fall from favour, resulting in the number of available deals dropping by a staggering 280 in just one year. The amount of cashback offered has also dwindled in the last couple of years Via moneyfacts.co.uk
The Best Cash Back Credit Cards (According To Consumer Reports)
The number was surprising. $3,404.36. That's how much I've earned from my everyday cash back card in the past two years. (It helps when you use the card to pay for two college educations.) So it caught my eye when Consumer Reports released a tool to help consumers use their spending patterns to find the best cash back credit card.
Called the Credit Card Adviser Comparison Tool, it takes spending data and determines the most valuable cash back cards. The tool uses five spending categories: gas, groceries, restaurants, travel, and everything else. Enter your monthly spending in these categories, and the tool spits out the top cards ranked by estimated cash rewards over one and three-year periods. Via forbes.com
Ally Bank Has a New CashBack Credit Card Too
It was a big week for cashback rewards credit cards.
Wells Fargo released their cash back credit card on Wednesday and the next day Ally Bank announced the Ally CashBack credit card.
The Ally CashBack card, issued by TD Bank, offers 2% cash back on eligible gas and grocery purchases and 1% cash back on all other purchases. Cardholders can earn an additional 10% cash-back rewards bonus if they redeem their rewards through an Ally Bank account. According to an email from an Ally spokesperson, this includes Ally Bank non-IRA online savings, interest checking or money market accounts. Via blog.credit.com
Move over Amazon: other grocery apps that make shopping click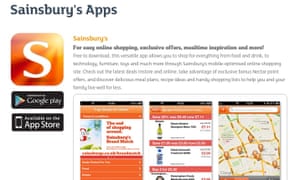 All it takes is a couple of clicks on your phone – while you're on the train, say, or sitting at your desk – and your groceries will arrive at your door on the same day. With its emphasis on speed and convenience, the new Amazon Fresh service, which is being rolled out in central and east London is likely to shake up the grocery market.
However, even if you are not a fan of the global retail giant, there are plenty of grocery-buying apps out there that also deliver the goods and save you money.
With apps rather than desktop shopping, you can more easily scroll special offers, and it's quicker to zip through the mobile checkout while you're cooking the tea or checking what's in the cupboards than it is to fire up your computer. Via theguardian.com
Why You Should Always Redeem Your Amazon Visa Rewards for Cash
The Chase Amazon Visa card is one of your favorites for earning rewards. With 3% cash back on your Amazon purchases, and 1-2% everywhere else, it's easy to understand why. Lifehacker alum Kyle James says you'll get even more rewards if you redeem your points for cash instead of Amazon credit.
Over at his site, Rather Be Shopping, James explains that when you use your rewards to cover an Amazon purchase, you won't score points for that purchase.
For example, if your points bring a $300 item down to $220, you'll score 660 reward points on the purchase ($220 x 3). But if you cash out your points, or request a statement credit, then use your card to make the same $300 purchase, you'll end up with 900 points instead of 660. ($300 x 3). Remember, you'll get the same dollar amount whether you cash out or redeem points directly on an Amazon purchase, making this trick a total no-brainer. Via lifehacker.com
RedCrox.com, A European Global Shopping Platform, Fuses 100% Cashback on Purchases With Sports Guessing and 0% Risk
RedCrox.com, a European-based global shopping platform with more than 500 shopping partners and over a half million users, announces its global launch in the U.S., Canada and the U.K., as well as in India, Russia, and Germany. The online retail shopping site has fused sports guessing with a 100% cashback trigger. With operations in Paris, Berlin, and Prague, the company's global launch will include several high-profile sports, celebrities, and investor-related events throughout the U.S., London, and France. RedCrox provides shoppers with an opportunity to play their receipts on the result of a sports event and have the chance to gain 100% cashback on a current purchase. Following a successful first round of fundraising with seed investments from French private equity firm Ott Partners, RedCrox.com is focused on "Shop, play, and cash back" to draw new shoppers and retail partners.
"The RedCrox.com founders and the team are excited about the global expansion. I want to leverage my background in sports management and creating online platforms in a way that makes shopping and sports more entertaining and fun for everyone," said Stephen Flanagan, Founder and CEO of RedCrox.com and COO of the European-based backed private equity firm. Flanagan's world has always combined sports and online platforms. At a young age, he created one of the first prototypes of today's modern fantasy sports. That later led to the launch of his first online venture in gaming more than 20 years ago. "Now, RedCrox.com marks the ultimate game, a game where both sides win," said Flanagan. Via prweb.com
Tax breaks and cashback for eco-friendly goods:South Korea
Tax breaks for replacements of old diesel cars and high-efficiency home appliances will be rolled out in the second half of the year, the Ministry of Strategy and Finance announced on June 28.
Under the plans, those replacing diesel vehicles registered before Dec. 31, 2006 will be given a 3.5 percentage point cut in the special consumption tax of 5 percent for automobiles.
In addition, a cashback program for home appliances with the highest energy efficiency rating will be introduced. Home appliances included in the measure are air conditioning units, refrigerator, television sets and air cleansers. [H2 ECONOMIC POLICY] Tax breaks and cashback for eco-friendly goods:South Korea
TeleTrade alters cashback rules for VIP clients as of July 2016
Russian forex brokerage TeleTrade said on Wednesday it will alter the terms of its cashback reward program for active clients with VIP accounts. The changes will be applied from 1 July, 2016, and include a new calculation method for the cashback amount.
Starting July 1, TeleTrade's VIP clients will receive rebates, or cash back, depending on their VIP status. The amount they are rewarded will be calculated using the spread amount upon a position closing and the execution commission fee. According to the new rules, the maximum amount traders receive cannot exceed $10 per a single lot.
The broker will not restrict trade transactions and partly reimbursement of costs will be performed for all operations. Via smnweekly.com
Cashback is alive and well
The cashback industry is thriving from the US to India and around the globe. From cashback credit cards to unique consumer online shopping incentives and innovative new cashback company launches. The industry is global and growing in lockstep with the tremendous growth of e-commerce. For more in-depth background on the industry, take a look at the 2015 Cashback Industry Report. We'll be back on Monday with more cashback industry news you can use from around the world. Enjoy your long weekend in the US and Canada.