We've got a roundup of the latest global e-commerce and retail news you can use. stories include an e-commerce battle between Walmart and Amazon in India, Amazon's battle with Donald Trump, Google's investment in India e-commerce, a new Target multi-loyalty program, Toys "R" Us closing its online site, tariffs and US graveyard malls.
E-commerce
A peek inside Amazon's exploding apparel operation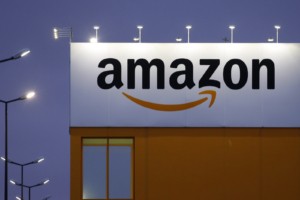 We're in a massive Amazon facility in Jeffersonville, IN, that represents the bowels of Amazon's domestic apparel business. That business happens to be growing at an explosive rate. Amazon's apparel sales could double in the next two years, topping $85 billion by 2020, according to Women's Wear Daily.
Robots working alongside humans in Amazon's Monee warehouse — a first for the e-commerce giant in Illinois
While President Donald Trump was tweeting his "concerns" about Amazon on Thursday morning, accusing the company of "putting many thousands of retailers out of business," the Seattle-based e-commerce giant was preparing to give public officials and the press a sneak peek at its first warehouse in Illinois where robots work alongside humans to fill customers' orders.
If Trump Declares War on Amazon, Consumers Will Be Among the Casualties
President Trump's stance against Bezos and Amazon is not so clear-cut since no one can argue that Amazon has inflated prices — quite the opposite. And while Bezos has been a fierce competitor, with many people laying the blame for the reported "retail apocalypse" at Amazon's door, the businesses it may have killed died a natural death from free-market capitalism.
How Walmart is getting ready for a bruising battle with Amazon in India
When you are late to a party, you have to make a grand entrance. When Walmart's investment in Flipkart does get announced, it will be a deal that will change the landscape of the Indian retail sector. According to a person with direct knowledge, talks are progressing towards Walmart's taking "close to a majority" stake or a simple majority in Flipkart.
Google Leads Series C Funding In O2O Fashion Ecommerce Startup Fynd
Reaffirming its commitment to the Indian startup ecosystem, global search giant Google has led Series C funding in O2O fashion ecommerce platform, Fynd. The platform functions via an O2O model and directly sources products across various categories – including clothing, footwear, jewellery, and accessories, from prominent brands in the country.
Retail News
Toys R Us shuts down e-commerce operations
The shuttering of the retailer's online operations represents one more step along the path of full business wind-down as the retailer puts full focus on liquidating store inventories to pay back its debtors. Toys R Us' online business has long been behind competitors, which did not change during a disastrous holiday season when it was outgunned on price and strategy and was plagued by operational bugs.
Target joins multitender loyalty trend
Earlier this month, Target announced plans to debut a new loyalty program called "Target Red." The main focus of the new program was to offer something to consumers that was not tied to a payment card. Moving away from a one-card approach to a multitender loyalty program is a growing trend among the retail industry. Some of the perks of the program include 1% off purchases and a waived $5 restocking fee on digital returns.
Retail apocalypse watch: Malls are becoming graveyards, but there's a plot twist
Across the U.S., there are now more graveyard malls than ever before. The vacancy rate in big malls increased by 8.3% in the first quarter–which is at its highest since the fourth quarter of 2012. Reis Inc, a real estate data firm that studies 77 metropolitan areas, says 41 of those areas experienced an increase in vacancy during the 12 months ending on March 31. Part of this slump has to do with the fact that customers can easily buy products online, instead of dragging themselves to malls, many of which haven't been updated in years.
Trump's China tariffs hit consumer electronics, home appliances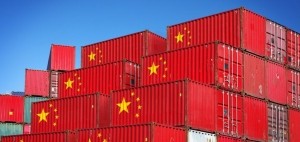 While everyday products like clothing and shoes are not on the list, trade groups like the National Retail Federation and the Retail Industry Leaders Association both raised concerns on Tuesday that the tariffs will negatively affect consumer electronics, TVs and home appliances. The groups also fear that tariffs on certain machinery could make U.S.-made products more expensive.