We've got a collection of mobile commerce news, research and updates to keep you ahead of the curve on the latest developments in mobile commerce. Mobile visitors spent an average of 103 minutes on Amazon compared with 20 minutes on Target and 14 minutes on Walmart according to a Cantor Fitzgerald analysis. Asian mobile real-life and online payments are most frequently made through messaging apps compared with hardware in the US. The UK Emerging Payments Association (EPA) says facial recognition payments are coming soon.
Smartphone penetration will reach 55.3% in China and 45.3% in India this year says a TechinAsia report. Retailers will soon need to harness data from the Internet of Things (IoT) in order to build a stronger omni-channel platform. According Pay by Bank, 55%, or more than 1.5 million London Underground passengers, shop online daily while writing the Tube. With 2000 stores in 95 countries and more than 200 million customers, ALDO Group developed its own mobile app for more efficient reporting.
Target wrapped up a mobile shopping pilot project with Curbside and then merged its mobile and desktop Web sites for a more unified customer experience. Visa reports more than one third of debit/credit card payments in Singapore are made with contactless cards. In Taiwan, 62% of consumers have bought online compared with 77% in the UK and 66% in the US and e-commerce is now 11% of retail sales in the Asian island nation.
Amazon blowing away competitors in mobile shopping
It's no longer a surprise that big-box retailers are getting crushed by Amazon on all fronts, as implied by their stock-price performance over the past 12 months.
One big reason for Amazon's rapid growth has to do with its dominance in mobile. As more and more consumers have shifted to mobile shopping, Amazon quickly adapted and made sure its mobile-shopping experience stayed up to par.
As noted by a Cantor Fitzgerald note on Thursday, Amazon blows away all of its competitors in time spent on their mobile websites by a long shot. Mobile visitors spent an average of 103 minutes on Amazon compared to Target's 20 minutes and Walmart's 14 minutes. Via businessinsider.com
The incredibly brilliant way people are now paying for things in Asia
In recent years, millions of people have grown accustomed to using messaging apps to communicate. Some of these apps now support person-to-person digital cash transfers. So the next step is pretty logical: Asian retailers have begun using these same messaging platforms to sell everything from clothing to hamburgers to train tickets. And as a consumer, you never have to leave the app to pay.
On the surface, this alternative sounds a lot like Apple Pay (or Samsung Pay, or Android Pay, etc.). But conducting real-life and online transactions through messaging apps stands to change retail like none of these other services have. What we're seeing in Asia is the rise of mobile payments that run primarily on software, not hardware as we've tried to implement here in the United States. And that simple distinction may be the key to everything from accelerating the spread of mobile payments to unlocking deep, digital interactions with customers in brick-and-mortar stores to democratizing e-commerce away from giant online businesses like Amazon.
Before we get much further, here's how the technology works. Mary Meeker, an influential partner at the venture capital firm Kleiner Perkins Caulfield and Byers, released her annual analysis of Internet trends Wednesday. In the report, she shows the technology in action with this slide demonstrating how China's WeChat app can be used at McDonald's. Via washingtonpost.com
Welcome to a cashless future where retailers recognise our faces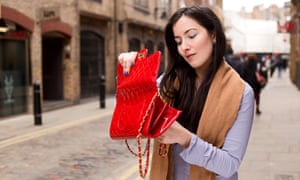 The coming years will see many changes in how we use money and make payments. Technology is making possible a world where payments will increasingly be digital, mobile and even borderless. For retailers and businesses of all kinds, this may have major implications for how their companies operate. All entrepreneurs should keep an eye on the future of payments.
Tony Craddock is the director-general of the Emerging Payments Association (EPA). Members include the hot new fintech companies ushering in this new age. Craddock predicts that in the future payments will "cease to exist" from the consumer's perspective, as technology creates processes so seamless and automated that we won't need to think about paying. "We will go into a retailer and they will recognise us, either through our face print, voice or thumb print. We'll pick the goods we need, leave the store and money will leave our accounts. That's not paying, that's a pleasure," he says.
This new age of payments and money does have some major problems to overcome before it reaches anything like this level. Although the emerging world of finance is full of exciting new ideas, inspiring technologies and money-saving apps, for the average consumer it's just a bit much. "The problem is, everyday people don't know about this stuff. I talk to my mum about the unbundling of banks and she says she's happy with her online banking," says Jamie Campbell, head of experience at financial products platform Bud. Via theguardian.com
Mobile payments landscape in Asia – trends changing the way retailers do business
Smartphone penetration continues to rise rapidly in Asia Pacific (APAC), from 41.9% in 2015 to a projected 45.1% in 2016. This increase is especially prominent in mobile-first countries like China and India, where much of the young population grew up owning a mobile phone before a laptop. The same study states that smartphone penetration in China is expected to grow from 55.3% this year to 70.1% in 2020 while India's smartphone penetration is expected to rise from 32.7% this year to 45.3%.
Today, we use our smartphones to do everything, from browsing the Internet to booking tickets. We rely on our smartphones so much that 6 in 10 users in APAC shop online with their smartphones each month. Mobile sales are taking off as customers embrace the convenience of anytime, anywhere shopping. Be it clothing, food, technology or homewares, the path to purchase is paved with smartphones.
Yet despite this huge, lucrative opportunity, many merchants are still delivering clunky payment experiences designed for desktops, leaving shoppers entering strings of numbers and other details on small screens. With this in mind, here are three ways retailers can take advantage of the mobile trend. Tech in Asia – Connecting Asia's startup ecosystem
How to harness the IoT of retail technology
Digitally connected brick-and-mortar retailers have gathered an enormous amount of data regarding their consumers' preferences via Internet of Things (IoT) hardware such as mobile devices, cameras, smart lightbulbs and beacons, but this data often remains underutilized without driving questions.
The key to achieving a truly connected overall marketing strategy lies in integrating the information acquired by a retailer's omnichannel strategy with their mobile strategy, as well as their retail supply chain (i.e., inventory, in-store customer engagement strategies, and real-time mall activity).
But how can these multiple layers of complex data be properly integrated, and how are retailers currently faring at this task? Via marketingland.com
Mobile shopping going Underground
During rush hour in London millions of people head underground for the commute to and from work. To keep themselves entertained, many are using their mobile devices to shop.
According to research conducted by Pay by Bank, more than 1.5 million London Underground (the "Tube") passengers are shopping while traveling on a daily basis, most during their daily commute. For more than half (55%) shopping underground is an activity undertaken purely because it passes the time, followed by it being the most convenient time during the working day to shop (37%).
Nearly two-thirds (61%) purchase digital content such as music, books and movies – spending about £30 each every month. Some (37%) are even carrying out "lifemin" activities – researching and taking out insurance policies. Other popular purchases made while underground include clothes (61%), takeaways (57%), tickets for activities such as the theater (55%) and food shopping (53%). Via bizreport.com
ALDO Accelerates Retail Analytics With New Mobile Reporting App
The ALDO Group is well known around the world for its fashionable footwear and accessories, cool retail stores, and exceptional customer service. What's not so well known is how the company continuously drives the business forward using innovative technology.
At SAPPHIRE NOW 2016, I had the pleasure of speaking with David Dadoun, Senior Manager, BI and Data Governance at ALDO Group, about the new mobile visual business intelligence (BI) and reporting tool that has digitally transformed reporting and analytics for the sales and operations teams and has become the go-to source to view ALDO's primary retail metrics.
Finding the right reporting solution
The ALDO group has more than 2000 stores across 95 countries and sees in excess of 200 million customers each year. Keeping track of all that sales, customer, and store traffic data is hard. But generating up to the minute sales and store performance reports in a format that is easy for people to view and analyze on a mobile device is even harder.
In the past, corporate KPI reports were sent out on multiple PDFs. The information was there but it wasn't fresh and it was very difficult to view and analyze on a mobile device. "Our district managers are on the road talking, coaching, and mentoring the store managers and sales staff. We don't want them to have to walk around with laptops or go home or to an office to look through outdated PDF reports," said Dadoun. Via forbes.com
Target forges on with mobile, but cancels curbside pickup
While Target's decision to end a pilot with mobile application Curbside underscores a focus on driving in-store sales, the retailer is still committed to mobile, having recently merged its mobile and desktop Web sites for a more consistent experience.
The major retailer is shutting down its partnership pilot with mobile application Curbside, but is still focusing on its mobile efforts by bringing its mobile Web site interface to desktop and continuing its in-store pickup. While Target is known for its ability to drive significant impulse buys from in-store shoppers, it is likely that the curbside program took away from this, and may have had a few hiccups.
"We learned a lot from our 121-store pilot with Curbside and our partnership with the Curbside team," said Eddie Baeb, spokesman at Target. "But as we have shared for months now, at this time Target is focused on making sure we deliver and execute on retail fundamentals. Via mobilecommercedaily.com
Singapore Ripe for Mobile Payments Adoption
But why specifically has Singapore become all the rage for three major mobile payments players? The attitude toward NFC and contactless payments, and Singapore's well-developed contactless ecosystem.
According to Visa, a third of all credit card/debit card transactions in Singapore retail stores are made with contactless cards. While the goal of Apple, Samsung or Google is all about getting consumers to pay via a phone (or watch), the fact that consumers are getting familiar with the tap and pay at the POS habit — and that it's increasingly available at the places they like to shop — is what these players hope is an important first step toward mobile payments the NFC way.
And unlike the U.K., where contactless is popular but still bound by a limit of roughly $30, contactless transactions in Singapore can be made for up to $72. One bank, UOB, has lifted that cap for any retailer that uses that bank's payment processing. The decision to lift the limit was announced last week as a way to spur more mobile and contactless transactions. Via pymnts.com
Ecommerce in Taiwan: Thriving Market, Huge Mobile
Taiwan might be a small island but it is big on ecommerce. Taiwan is among the world leaders in terms of ecommerce penetration — the percentage of residents that have purchased products online. Roughly 62 percent of residents in Taiwan have purchased online, according to published reports. This compares to 77 percent for the U.K., the world leader in terms of ecommerce penetration. The U.S. comes in at 66 percent.
Ecommerce now holds an 11-percent share in the Taiwan's total retail sales.
The three largest ecommerce sites in Taiwan sell broad-based consumer goods. The sites are PCHome, Momoshop, and Rakuten Ichiba Taiwan. PChome and Momoshop are local sites that sell directly to consumers — they are not marketplaces — without the backing of large international players. Rakuten Ichiba Taiwan, a marketplace, is owned by Rakuten, Inc., the Japan-based Internet conglomerate. Via practicalecommerce.com
Mobile keeps moving
Mobile continues to grow in importance in e-commerce, particularly in developing countries and Europe. The US lags in adoption and innovation but new technologies are beginning to surface. We'll keep you up-to-date on the latest mobile developments and you can get valuable news highlights weekday mornings in your inbox by subscribing at the top of the page.