Our retail news roundup looks at holiday retail projections, the challenges ahead for Toys "R" Us, a new bricks-and-mortar New York shoe store for Allbirds, fashion moves by eBay and much more.
A report by RetailNext projects overall retail sales up 3.8% with digital sales up 14.9% from last year. Some suppliers are limiting shipments to Toys "R" Us because of a potential bankruptcy and the company must secure credit before the critical holiday sales season. California e-commerce shoe store Allbirds is testing the New York retail market with its second bricks-and-mortar store after opening one earlier this year in San Francisco.
eBay has partnered with New York fashion retailer Spring in a new online fashion sales initiative to compete better with Amazon. Kitchen retailer Pirch, known for its innovative retail and in-store promotions, will close many of its stores and retreat to its profitable California market. Fashion retailer Chico's continues to work on its omni-channel retail strategy despite recent sales slippage.
Despite more than 300 stores around the world, women's shoe retailer Aerosoles filed for Chapter 11 bankruptcy. Kroger's supermarkets will try to grow sales with a new, stand-alone full-service restaurant, located next to its Union, Kentucky store. Target expects to hire more than 100,000 seasonal employees for the holiday sales season at its 1,800+ stores.
Holiday retail sales to rise 3.8%
Digital sales will rise 14.9% from last year, while brick-and-mortar stores can expect a 2.1% increase, according to the report. Total annual retail sales are on track to surpass $5 trillion for this year, and online orders should break through the $550 billion level, the firm said. Top seasonal performers will include off-price, warehouse clubs, do-it-yourself home improvement and specialty stores in the jewelry, men's fashion and home furnishings segments, according to the report. Via retaildive.com
Toys 'R' Us preparing for possible bankruptcy filing, sources say
Toys 'R' Us is working to put together a loan to fund its operations in a potential bankruptcy filing that could come before the holiday sales season, according to people familiar with the matter. The people could not be identified because the bankruptcy plans are not yet public. There have been more than a dozen significant retail bankruptcies this year, but none for retailers as big as Toys 'R' Us, which has about $5 billion in debt and more than 1,600 stores worldwide. Via CNBC.com
Allbirds opens its first physical shoe store in New York
The direct-to-consumer company, which just debuted last year, opened its first brick-and-mortar location in San Francisco in April. Its two versions of shoes — with and without laces — run about $95 apiece. The New York location features a life-size hamster wheel, where shoppers can test out running in the sneakers before they buy.
Via cnbc.com
eBay partners with online and fashion marketplace Spring
The company is partnering with Spring, a New York-based fashion e-retailer, to bring hundreds of big-name accessories and apparel brands to ebay.com. Like its retail rival Amazon, eBay's in the business of everything. eBay's latest move shows the e-retailer is still trying to grow its online marketplace and shed from its image any perception of poor quality or too much hassle. Via cnbc.com
Pirch, a chain lauded as a retail savior, will shut most stores
Pirch, a high-end appliance and kitchen chain that's been praised for its innovative retail experiences, is planning to shutter most of its locations as it overhauls operations. The business, known for its in-store chefs and try-before-you-buy ethos, is refocusing on its profitable stores in California, a representative said in an emailed statement. Last October, Pirch said it had more than an estimated $3,000 in annual sales per square foot, rivaling the lucrative take at Apple's storied stores. Via chicagotribune.com
Chico's Pushes on With Omnichannel Efforts Amidst Sales Miss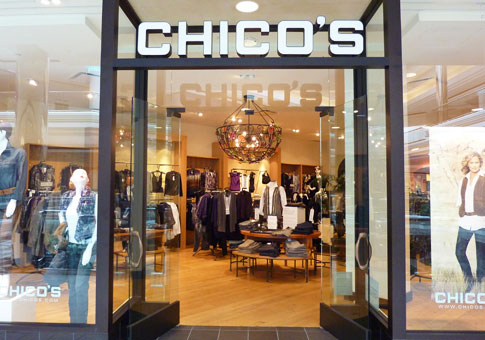 Fashion retailer Chico's FAS' financial results fell short of the goals the company set, but its upcoming cap ex of $60 million will provide ongoing enhancements to its omnichannel and digital capabilities. The company's digital commerce channels are gaining traction due to recent efforts, according to the retailer. Chico's FAS offers three brands: Chico's, White House Black Market and Soma. With the completion of Soma in July, all three brands are now on the same website platform. Via RISnews.com
Aerosoles files for bankruptcy in retail apocalypse
Women's shoe retailer Aerosoles Group said it had filed for Chapter 11 bankruptcy protection, the latest casualty in a struggling retail industry. The company had listed assets of $10 million to $50 million and liabilities of $100 million to $500 million, according to its bankruptcy court filing. At least a dozen retailers selling apparel, electronics and discount shoes have filed for bankruptcy this year to slash their store count and better compete with e-commerce giants such as Amazon.com Inc. Aerosoles has more than 300 stores around the world including in China, India and Peru. Via businessinsider.com
Supermarket giant to open its first restaurant
The Kroger Co. is looking to extend its share of consumers' food dollars — this time, however, it's aiming for the dollars spent on meals outside the home. The supermarket retailer is opening its first-ever full-service restaurant, which will be located next to Kroger's new Marketplace store in Union, Kentucky. In a nod to the year Kroger was founded, the restaurant will be called Kitchen 1883. It will open in late October.
Via chainstoreage.com
Target stocks up on staff, raising holiday hiring 40 percent
Target is stocking its stores and warehouses with even more extra staff this holiday shopping season, hoping to win customers with easy-to-find goods and fast service. It's hiring 100,000 people to work at its more than 1,800 stores during its busiest time, up 40 percent from last year. Target said Wednesday that the seasonal hires, an increase from the 70,000 people it hired for the holidays last year, will stock shelves or fulfill online orders that customers pick up in stores.
Via 10TV