Today, we've got a retail news roundup including a look at retail trends, who's closing, who's winning and who's innovating in retail during tumultuous times. The US shopping mall isn't dead but it is rapidly evolving and may soon resemble a lifestyle center among other possibilities according to Glenn Brill at FTI Consulting. HootSuite profiles five e-commerce tools that are changing retail drastically including Pinterest Lens, Instagram Shoppable Photo Tags, Like to Know It, Polyvore app and MasterPass Facebook's Messenger bots.
TechCrunch says the death of retail is greatly exaggerated although the rapid change and impact of change are immense. According to SHRM, the retail collapse is impacting job losses and hiring but also creating big changes in the skills, training and knowledge needs of new retail workers. The HR association said 51,000 retail jobs were lost between 2007 and 2016 but another 355,000 were created in e-commerce, warehousing and distribution. While retail staff turnover is 65%, some retailers like Costco and REI are hiring and retaining employees.
The retail crisis could soon strike the grocery industry with a combination of newcomers like Amazon and German discount grocer Lidl which will open 100 US stores in 2018 and projects sales could reach $9 billion by 2023. Warren Buffet says retail will look totally different in 10 years and does not appeal to him for investment purposes. Grocery delivery startup Shipt is partnering with Costco and Publix to offer home grocery delivery.
Retailer Coach did Q1 sales of $995 million by reducing discount pricing, pulling out of a number of lower market stores and improving business efficiency. Outdoor retailer REI raised average wages more than 10% averting a potential strike. Kids' retailer Gymboree, plans to close more than 350 of its 1,300 US stores as it enters Chapter 11 bankruptcy.
'Not dead, just changing': What the future holds for the American mall
The question of what happens next is an intriguing one. One popular idea is that the malls will evolve into lifestyle centers, offering a wider range of options for visitors than simply shopping, eating and movies.
However, which tenants, and what kinds of lifestyles these new malls might cater to is still unclear. "Let's start with reusing the infrastructure," Brill said. "What can you do with that? Community colleges? A mega church? A call center? There has to be some compatibility. Malls have lots of open spaces, and given the amount of space, you're not going to have a single tenant. There will be a mix of uses. You won't find a single tenant to occupy 700,000 square feet."
Malls that seek to market themselves for reuse will need to first consider the needs of the communities they're serving. "In the right metropolitan areas, some larger malls will be rather easily converted into lifestyle, athletic and fitness centers, much like Chelsea Piers in Manhattan," Hartjen said. "Space abounds, not only for parking, but also for hockey rinks, soccer pitches, running and biking trails, American Ninja Warrior-style obstacle courses and more. Plus, mall walkers offer an instant clientele." Via retaildive.com
5 Social Media Innovations That Are Changing the Retail Industry
More than 84 percent of smartphone users in the U.S. go online to look up products before purchasing. E-commerce is slowly taking over the consumer world with sales reaching $394.9 billion in 2016, up nearly 16 percent from the previous year.
To stay on top, it makes sense that go where their audience is—meshing the worlds of retail and social media.
Here are five e-commerce tools that are changing the retail industry. Via blog.hootsuite.com
The death of retail is greatly exaggerated
I've been thinking a lot about retail these days and I've been connecting the dots between the seeming death of retailers like Ralph Lauren and the book industry. In short, we are feeling the seismic echoes of the 2008 crash now on Main Street and things are both ugly and pretty at the same time.
The book industry, like the music industry, nearly imploded when the world stopped spending its disposable income in the last recession. This led to much doom and gloom and it also led to the rise of ebooks which, at the time, cost far less than a paperback or hardback. Therefore power readers, for lack of a better word, ditched bookstores and only those who enjoyed the book buying experience over the convenience of online kept going to bookstores. And, in seemingly an instant, we saw the collapse of Borders and Barnes & Noble and the death of print in America.
Or did we?
What we actually saw was a collapse of the old distribution models. Further, any time an old distribution model dies there are plenty of folks who complain their specific sky is falling. As a writer I watched magazines get replaced by websites and bookstores replaced by Amazon and publishers replaced by – and this could be good or bad – self publishing. The self publishing jag continued into Medium and, I would argue, most of the writing that once ended up moldering in the back pages of business journals and trade publications is now online. In short, all the old distribution systems that made a few people lots and lots of money in the old days shut down and the new systems that made a lot of people a little money sprang up. Via techcrunch.com
Retail Revolution Challenges HR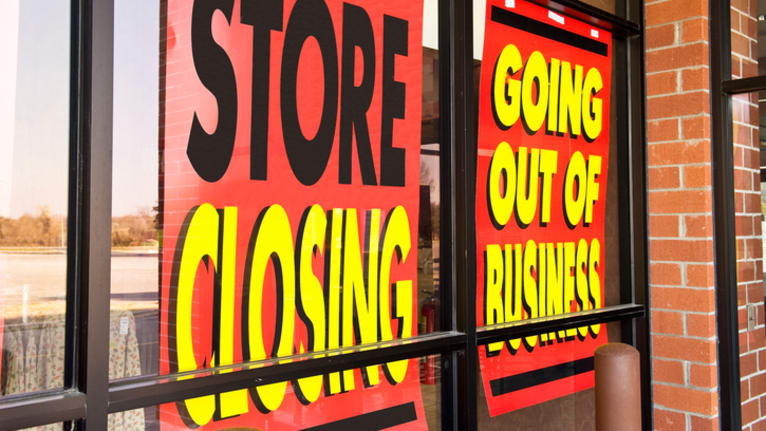 HR in the U.S. retail industry is facing big challenges, with stores closing and retailers shifting to e-commerce to meet the changing demands of customers. Recent news reports about massive store closings, such as those announced by Macy's, RadioShack and J.C. Penney, have prompted some industry observers to declare that the country is in the midst of a "retail apocalypse."
While stores will continue to close and workers will be laid off, the retail industry is gaining far more jobs than it is losing. Online shopping and warehousing operations created 355,000 jobs from 2007 to 2016, according to Michael Mandel, Ph.D., chief economic strategist at the Progressive Policy Institute in Washington, D.C. By comparison, he found, the general retail sector lost 51,000 jobs during that time.
Technology is driving many of the changes. Customers can browse, compare and buy on their phones. Retailers can manage their supply chains and delivery processes more effectively. "We're at a tipping point," said Mark Oshima, a managing partner with consulting firm Aon in Newport Beach, Calif. "I don't think we're going to go back." Via shrm.org
One Sign That the Retail Industry Isn't Dead Yet
There's plenty of talk about the retail industry dying, with malls closing and the slump stressing iconic chains like Sears Holdings Corp. and J. Crew, but healthier big-box giants such as Wal-Mart Stores Inc. and Costco Wholesale Corp. are still chronically in need of employees, at least for now. The number of U.S. retail jobs was about the same last year compared with 2015, according to the Bureau of Labor Statistics. What's really bedeviling retailers is annual turnover — at 65 percent, it's the highest since before the Great Recession — making it necessary to keep hiring. The chains are so hungry for good help they're poaching workers from fast-food restaurants.
"Those jobs tend to be more transitional, they tend to be more fluid, and as a result there tends to be higher turnover," said Michael Harms of Dallas-based researcher TDn2K. "Even though you hear headlines like retail is dying and the robots are coming, there's still a lot of things that need human touch points. It's a dogfight over good employees." Via bloomberg.com
Why the Retail Crisis Could Be Coming to American Groceries
The American grocery store has so far been mostly immune to the ravages of online shopping and the all around apocalyptic outlook facing the nation's retailers. But a war is coming to the staid supermarket, and that could mean more consolidation, bankruptcies, and falling prices.
An invasion is getting under way. Lidl, a German retailer known for low prices and efficient operations, is expected to start an aggressive U.S. expansion in the coming weeks that could open as many as 100 new stores across the East Coast by the summer of 2018. The company, which runs about 10,000 stores in Europe, has also set its sights on Texas, one of the most competitive grocery markets in the U.S. Analysts expect Lidl to expand to nearly $9 billion in sales by 2023.
The last thing U.S. grocers need is more cutthroat competition. As the ranks of U.S. grocery stores have swelled, food has become a way for struggling brick-and-mortar retailers such as dollar stores and pharmacies to compete for customers. Even though groceries have been somewhat insulated from online pressure, Amazon.com remains dedicated to cracking the code, finally, on fresh food. Via bloomberg.com
Warren Buffett just confirmed the death of retail as we know it
Warren Buffett says that in 10 years, the retail industry will look nothing like it does now.
"The department store is online now," the billionaire investor said Saturday at Berkshire Hathaway's annual meeting in Omaha, Nebraska, as Business Insider's Bob Bryan reported.
"I have no illusion that 10 years from now will look the same as today, and there will be a few things along the way that surprise us," he said. "The world has evolved, and it's going to keep evolving, but the speed is increasing." Charlie Munger, the vice chairman, chimed in, saying, "It would certainly be unpleasant if we were in the department-store business." Via businessinsider.com
Online grocery start-up 'neck and neck' with Amazon as competition heats up
Shipt, a grocery delivery start-up, is expanding its partnership with Costco and plans to double its overall market size this year. Shipt announced Thursday it will add nine Florida markets — six markets with Costco home delivery and three with regional grocer Publix. CNBC reached out to both retailers for comment.
At the same time, a new report released Wednesday by Wells Fargo reveals most consumers still are "reluctant to shift food purchases online."
"Our biggest competitor is really the habits that consumers have developed over so many years," said Shipt founder and CEO Bill Smith, who started the internet-based service in 2015. "We have to convince customers to try grocery shopping a different way." Via cnbc.com
Coach reports third quarter earnings
Coach's strategy to cut back on discounting its products in the U.S. is paying off and finally showing up in the handbag maker's bottom line. With Wall Street encouraged by the improved performance and possibility the company could start to shift from turnaround mode to growth mode, and expand through acquisitions, the company's shares closed up more than 11 percent Tuesday.
Earlier, Coach reported a better-than-expected quarterly profit. Coach has pulled out of more than 250 department stores, as lower foot traffic in malls has required the company to realign its resources, focus more on e-commerce and increase efforts to attract the millennial shopper.
The luxury retailer reported earnings of 46 cents a share, excluding items, on sales of $995 million for the third quarter. Analysts were expecting Coach to post earnings per share of 44 cents on sales of $1.019 billion, according to Thomson Reuters consensus estimates. Via cnbc.com
REI Increases Store Employees Pay by an Average of 10%
Taken altogether, the hourly retail pay across all REI stores is increasing by an average of 10 percent. REI's wage hikes are estimated to cost the retailer as much as $24 million to $25 million. Jerry Stritzke, CEO of REI, said in the co-op's annual meeting the pay hikes equal "the vast majority of our profits last year."
The Seattle Times reports REI's move toward higher pay for store employees had been in the works for months, but it comes at a time when employees have been increasingly vocal about wage and scheduling issues. A Seattle City Council member had held a forum in which some REI workers talked of low wages and erratic hours. The company has tried to give additional opportunities for employees, such as more consistent scheduling and providing work hours 16 days in advance.
Total Retail's Take: REI has consistently tried to connect with its employees and consumers. A few years ago, REI launched the #OptOutside social media campaign, which saw the retailer close its stores on Black Friday and encourage people to go outside instead of shopping. REI has been proactive in trying to keep up with changing shopping behaviors. However, Stritzke said the No. 1 challenge for the company remains the fact that Via mytotalretail.com
Report: Gymboree to close up to 350 stores in imminent Chapter 11 filing
Gymboree is planning to close up to 350 stores as part of a broader restructuring process under an imminent Chapter 11 bankruptcy filing, unnamed sources told The Wall Street Journal. The retailer has reached out to firms known for liquidating companies' inventories to help shutter its stores, the sources said.
Weeks after credit rating agency Fitch listed Gymboree on its "Bonds of Concern" list of retailers in danger of default, the children's apparel retailer is preparing a Chapter 11 bankruptcy filing ahead of a scheduled June 1 interest payment, unnamed sources told Bloomberg.
Gymboree, which has about 1,300 stores, is controlled by private equity firm Bain Capital, which is mulling transfer of that control to lenders including Searchlight Capital, Brigade Capital Management and Oppenheimer Holding, according to Bloomberg's report. The retailer didn't immediately return a request from Retail Dive for comment. Via retaildive.com