Today we're taking a look at business and e-commerce in the UK, the latest news, innovations and what's ahead as Brexit moves forward. A Lloyd's Bank survey showed UK companies reduced investment following the Brexit vote, suggesting a lasting impact on the British economy. Criteo research shows nearly 40% of e-commerce sales involved multiple devices. 72% of UK shoppers would spend more online if same-day delivery was available and 79% would switch to a retailer offering same-day delivery according to online e-commerce platform Stuart.
UK retail sales rose 6.2% in August 2016 compared to August 2015 according to the Office for National Statistics. Optimizely in the UK found 83% of online shoppers abandoned their virtual carts at checkout. The Centre for Economic and Business Research (CEBR) estimates by 2025 one-third of the economy will be digital. Jewelry was the strongest retail sector, up 7.2% year over year in July. While Kate Middleton's fashion sense isn't edgy but she is the most admired Fashionista in Britain. Online retailer The Hut Group continues to acquire other retailers, the latest being Ideal Shape.
Sales at JD Sports stores open more than a year rose 10% in the first six months of 2016. German office products e-commerce specialist PBS Network launched in the UK in partnership with US firm Highlands Group. After looking at Facebook or Instagram, 43% of shoppers said they returned items receiving fewer than 10 "likes" according to research by Shopa. While Tesco's financial scandal hits the share price, it and other retailers wrestle with too many competitors in the UK.
UK firms reined in investment plans after Brexit vote
British companies scaled back their investment plans in the month after Britain voted to leave the European Union, a survey by Lloyds Bank showed on Monday, a further sign the decision is likely to have a lasting impact on the economy.
The bank's overall business confidence index, which averages the expected sales, orders and profits of 1,500 companies over the next six months, fell to a four-year low of 12 percent from 38 percent in January, Lloyds said.
Companies taking part in the survey, mostly small and medium-sized enterprises (SMEs), expected to export less and were much less likely to hire or increase capital spending. Businesses in the service sector, Britain's largest, were the worst hit as their confidence dropped 30 points on average. Via uk.reuters.com
More evidence that half of all UK e-commerce transactions now take place on mobile – InternetRetailing
Another day another pointer to m-commerce accounting for half of all e-commerce sales: Criteo, a performance marketing technology company, today reveals that almost half (48.9%) of all UK e-commerce transactions now take place on mobile devices, up 6% year-on-year.
As mobile continues to transform the retail environment in the UK, Criteo's latest data is released alongside a new Ovum report, The Future of E-commerce: The Road to 2026 exploring the journey towards mobile-centric retail and the steps UK businesses should be taking today to maximise success.
Criteo's new UK mobile commerce findings – part of the company's study of 1.4 billion online transactions – also reveal that in Q1 2016:
– iPhones have now leapfrogged iPads as the UK's primary device for mobile commerce. A fifth (19%) of all UKe-commerce transactions now take place on iPhones, up seven% in the year following the launch of Apple Pay.
– Four in ten (39%) UK e-commerce transactions now involve multiple devices along the path to purchase.
– The most advanced UK retail industries in the journey towards mobile commerce are fashion and luxury (55% of all e-commerce transactions took place on mobile), mass merchant (50%) and home (46.8%). Via internetretailing.net
'72% of UK consumers shop more if same-day delivery is possible'
Consumers in the UK are spending 5.77 billion euros less with their favorite high street retailers  72%  than they would have if there were more delivery options. If same-day delivery was a possible option, 72 percent of consumers would shop more, spending an average of 198 euros extra each year.
This is according to research from Stuart, an on-demand delivery platform that just launched in the United Kingdom. The report shows that for 39 percent of consumers convenience is the most important factor when it comes to delivery, while for 23 percent price was the top factor. As a result, almost two-thirds of British consumers have left their shopping cart after they found out they didn't like the delivery options.
79% would switch from retailer due to delivery
One in three consumers choose a high street retailer that offers same-day delivery over one that doesn't. And almost eight in ten would switch from retailer if it didn't offer their preferred delivery method. "The findings highlight a growing need to address convenience in the last mile of the customer journey: delivery", David Saenz, managing director UK at Stuart, said. Via ecommercenews.eu
UK retail sales shrug off Brexit vote
UK retail sales were stronger than expected in August, suggesting consumer confidence has held up in the wake of the Brexit vote.
Sales volumes fell by just 0.2% last month, the Office for National Statistics said, while sales were up 6.2% from August last year. The ONS said the underlying pattern for the retail sector was "solid growth".
"Overall the figures do not suggest any major fall in post-referendum consumer confidence," it said. The sales increase for July was also revised higher from 1.4% to 1.9% – the best performance for the month in 14 years. Via bbc.com
'Oops moment' leads to abandoned shopping carts
Last month, we reported on research conducted by Optimizely in the UK that found 83% of online shoppers abandoned their virtual carts at checkout. That research found that the main reason for abandonment was the addition of unexpected shipping costs (53%), or the requirement to set up an account or register to complete the purchase (27%).
New research, this time from Royal Mail in their annual 'Delivery Matters' report, found that around a third of online shoppers abandon their cart at checkout. Among 18 to 24-year-olds that figure rises to 61%, compared to just 39% of 35 to 44-year-olds. In the last 12 months, 91% of online shoppers admit to having abandoned a cart.
The good news for retailers is that the frequency of shoppers abandoning carts has decreased by 10% since 2015 due, in part, to improved technology and a better website experience. In fact, website and technical 'glitches' showed the largest fall in 'reason for abandonment' dropping from 28% last year to 21% this year. Via bizreport.com
The 'Flat White Economy' is likely to play a vital role in the future of the post-Brexit UK economy
The term, originally penned to capture the explosion of digital businesses in London's EC1V postal district, is spreading its caffeine-infused influence northwards, according to new research conducted by the Centre for Economic and Business Research (CEBR) in 2016.
Edinburgh, with its highly educated workforce, booming tech sector, renowned quality of life and unmatched cultural offer, acts as an increasingly powerful magnet on young, talented and creative individuals from across the globe.
A disparate collection of coders, marketing gurus and creatives would appear at first glance to have little in common, barring a predilection for espresso and steamed milk. Yet their mutually complementary skill-sets are delivering disruptive technologies and life hacks that are having a profound impact on the business ecosystem. The CEBR has boldly predicted that by 2025, around one-third of the UK's output will depend in some way on the digital economy.
More than 6,000 new businesses were incorporated in Edinburgh in 2015, up 19% on the previous year. That figure is reflected in Edinburgh's emergence as the largest technology cluster outside London in terms of productivity. Via cityam.com
Jewellery outperforms other retail sectors in July
Jewellery was the best-performing sector in the retail industry when it came to year-on-year growth in July, with a 7.2 per cent uptick in sales according to new research.
According to Savills, which collated data by using over 1200 pieces of turnover from more than 50 UK shopping centres, the sporting goods sector was the next best performer in retail with a growth of 6.6 per cent.
Other growth categories included cafes, travel and value or discount stores. However, homeware sales decreased by 13.9 per cent in July after despite positive growth in the first half of the year. Via retailgazette.co.uk
Kate Middleton voted UK's most influential style icon ahead of London Fashion Week
Her wardrobe isn't exactly cutting edge but when it comes to style icons, Kate Middleton is the fashionista women in the UK most want to emulate.
The FROW (Fashion Front Row) at London Fashion Week, which kicks off on Monday, will see a stream of celebrities taking a pew, clad in the latest designer gear.
However, according to new research, the likes of Suki Waterhouse and Cara Delevingne are not a patch on the Duchess of Cambridge when it comes to influencing the masses about what to wear. Via dailymail.co.uk
Hut Group expansion goes on as tech firm gets into Ideal Shape
Sky News understands that The Hut Group, which counts the former Tesco chief executive Sir Terry Leahy among its shareholders, will announce the purchase of Ideal Shape in the coming days.
It will be the latest in a string of purchases by The Hut Group, which has become one of Britain's most ambitious digital retailers.
The company, which recently bought Skinstore from the owner of Boots the Chemist, has focused on growing its own-brand portfolio, and now owns operations such as Myprotein, Grow Gorgeous and Myvitamins. Launched in 2003, Ideal Shape is focused on female consumers and is growing revenues by more than 250% annually. Via news.sky.com
JD Sports shows a clean pair of heels to stumbling Sports Direct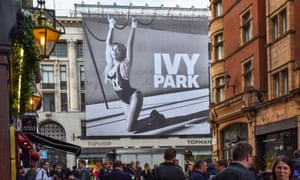 Sports Direct boss Mike Ashley once promised to finish off JD Sports, but now finds himself being trounced by his rival.
JD Sports, the self-styled King of Trainers, is not only valued at a cool £1.1bn more than the Newcastle United owner's chain, but last week revealed its sales and profits growth were a well-shod leap ahead of the rest of the UK fashion market.
While other clothing retailers have spent the last two years moaning about unsuitable weather and claiming that shoppers are more interested in holidays and gadgets than the latest fashion, JD has powered on. Sales at stores open more than a year rose 10% in the six months to the end of July.
Even executive chairman Peter Cowgill sounded surprised by the group's 66% rise in underlying profits, revealed on Tuesday, saying they "exceeded reasonable expectations." Via theguardian.com
Office products e-commerce specialist PBS Network enters the U.K.
Germany-based e-commerce and data specialist PBS Network has confirmed its entry into the United Kingdom in a joint venture with the European subsidiary of The Highlands Group, an Atlanta-based multinational sales and marketing agency dedicated to the office products industry.
Highlands had been in talks with PBS Network since the beginning of 2016 about bringing the German firm's PBSeasy portfolio of solutions into the U.K. office products channel. PBSeasy includes online technology that manufacturers and trading partners in the office products industry use to exchange product information and process electronic orders.
"We wanted to bring PBS to the U.K. and we have formed a joint venture with them to make it happen," says Highlands Europe Managing Director Gordon Christiansen. Highlands Europe is based outside of London in Hertfordshire.
PBS Network was started in 1996 by four German office supplies manufacturers as a not-for-profit company, and is now firmly established as the de facto data service provider in continental Europe. Its PBSeasy product portfolio has expanded to cover four categories: marketplace, data, EDI and mobile. Via b2becommerceworld.com
Shoppers rely on social media approval before making fashion purchases
Shoppers are waiting for approval from friends on instant message and social media before they purchase fashion items, research from Shopa has discovered. Before buying clothes, women on average need two 'likes' from friends on social channels, while men surprisingly require four.
After turning to Facebook or Instagram 43% of consumers said they had discarded an outfit which received under ten 'likes', according to the survey of 2,000 UK adults.
Social media channels are also used for inspiration, with 43% of women using Facebook, Pinterest and Instagram to learn about fashion trends, while 38% of men follow celebrities for style advice. Via essentialretail.com
Tesco chairman John Allan: 'There are clearly some long-established retailers who are facing real challenges'
The scandal was the biggest crisis in Tesco's history, with £1.6bn knocked off its share price within hours of the company admitting the overstatement of income in September 2014.
Allan, who is also chairman of the business lobby group London First, arrived at Tesco six months later. He does not comment on the fraud investigation but has a clear view about what went wrong with Tesco's performance. "I wasn't around, so I'm loath to criticise the past," he says.
"But one of the challenges we have to deal with as an industry is that there is clearly excess space in food retail in the UK. Tesco and all the other food retailers share that problem and we have to work our way out of that and that will take a number of years. Via telegraph.co.uk
EU e-commerce update ahead
That's it for this UK e-commerce round up. Watch for a special report on EU e-commerce coming up later this week.